Cryptocurrency Ban in India?? Don't believe the Rumours, Be Calm! 😊👍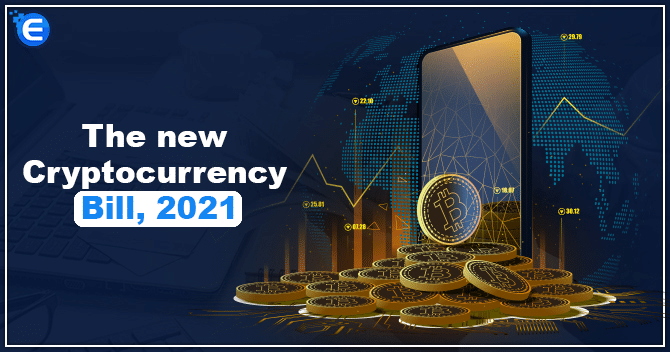 source
The Indian Government has proposed to introduce the Cryptocurrency and Regulation of Official Digital Currency Bill, 2021 in the upcoming winter session of Parliament.
First of all there is no official statement from Indian Government to 'Ban' cryptocurrencies in the country. Also nor this bill aims to ban complete cryptocurrency transactions and exchanges in India. So first of all there is no need to panic for my fellow Citizens.
These Media Houses and News channels have been sparking the cryptocurrency ban rumours since Tuesday evening, after the statement released by Lok Sabha for introduction of 26 bills to be discussed in this winter session of Parliament, including the digital currency bill. The news took the new investors in India by storm and they sensed fear and this triggered panic among them, which led to extreme panic selling of cryptocurrencies in India.
India's biggest Cryptocurrency Exchange Wazirx was crashed due to sudden panic selling and huge traffic on Tuesday night but was restored later. The Founder of wazirx urged the users to not panic and hold on their investment, understanding the full story revolving around. The market crash led to almost 15% fall in both Bitcoin and Ethereum. While the Global Impact of this crash was very minimum.
Now coming on main point, According to official reports:
the Bill seeks to prohibit all private cryptocurrencies in India. However, it allows for certain exceptions to promote the underlying technology of cryptocurrency and its uses.
The government is planning to take its stand on accepting cryptocurrencies as legal tender. This bill will further prohibit private entities to create their own cryptocurrencies. The central Bank of India, RBI, is planning to create its own cryptocurrency which they might be thinking of accepting as legal tender.
So important thing for all Indian Crypto Investors is that, Cryptocurrencies will continue to be held as assets and investment portfolio just like gold, bonds, shares etc. But cryptocurrency will not be accepted as payment or transactions method in the country, according to reports. Even few Cryptocurrency Exchanges will be allowed to function in according to Government guidelines and will allow features like buying, selling and holding, there is no ban to P2P transactions. So there is no need to panic or worry at all.
Moreover the bill will go a long discussion in Parliament, even if it is passed, it will definitely go through review of The Supreme Court. The government is not taking stringent actions like China against cryptocurrencies. India being home to most cryptocurrency users in the world hardly could afford missing out the cryptocurrency market which has 600 Crores investment in India.
The government is planning to further use the Blockchain and DeFi technologies and also government is eyeing for digital currency as a source of revenue by imposing taxes on cryptocurrency operators. While the The Cental Bank has always stood against the use of Cryptocurrencies. The RBI Chairman even consideres Cryptocurrency as biggest threat to financial institution of a country. The RBI is up for regulation of cryptocurrencies, that's why it is planning to come up with a centralized digital currency, controlled by the central bank. But that has nothing to do ban of holding other cryptocurrencies.
These total ban of cryptocurrencies are totally fake, useless and unjustified. No need to sell your crypto holdings friends. The beauty of Cryptocurrencies is that it is decentralized and the anonymity we enjoy on its transactions is irreplaceable. Governments can't control the Internet, they definitely can't control the cryptocurrency transactions. It never meant to be banned. As Indian government already banned PUBG and PORN earlier, was it even successful? Hell no, Internet always provides a way around. So just be relaxed, turn this opportunity into profit and buy some dips. And let's wait and watch how this bill dice on the floor in the Parliament. 🎲😊👍
Posted Using LeoFinance Beta
---
---