17 Backstage Pass Cards Left for The Ultimate Festival World Tour Upgrade!
The question of Blending Cards to get FTB5 The Risers was a matter of balancing liquidity against value + utility. FTB5 The Risers had higher market price and much higher stats for gameplay in it. Today I went to Blend my 4 NFTs from the Festival World Tour Wristbands into FTB5 and there was an FTB6 The Risen Card.
There is Nothing to Deliberate Anymore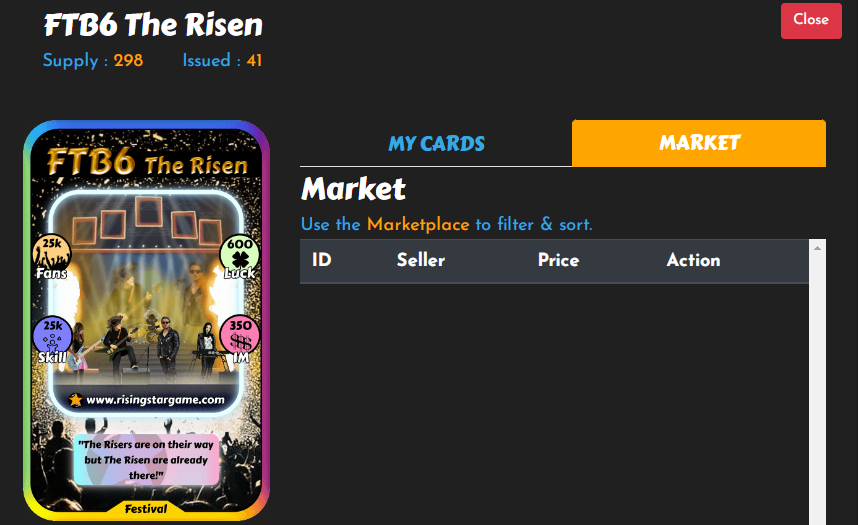 There are 41 Cards already and I can see how it is such an easy choice as you are only required a Backstage Pass and a FTB5 The Risers to get this new and incredible NFT.
More Than 10X Stats
All that stands between the gap of these stats is a Card that I can buy for 1 STARPRO on the market.
2.2K Fans => 25K Fans
2.2K Skill => 25K Skill
60 Luck => 600 Luck
35 IM => 350 IM
I have already Blended my 4 Cards for FTB5 The Risers. Now I am waiting to get receive the NFT. The process seems to be a manual one unfortunately.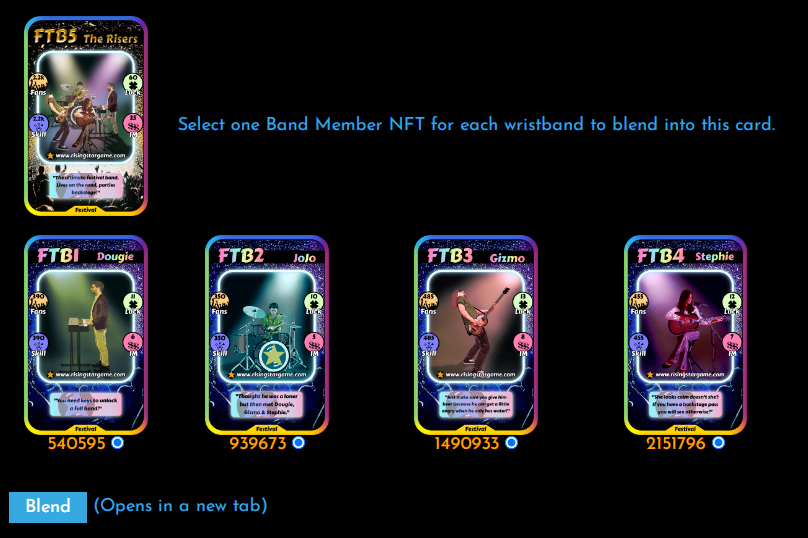 There Were 17 Backstage Passes
I grabbed myself two of these just in case. The rest of my readers have 15 left (until other Cards get listed on the market; if it ever happens). I consider this to be one of the smartest things to do for anyone who has managed to come this far in Festival World Tour.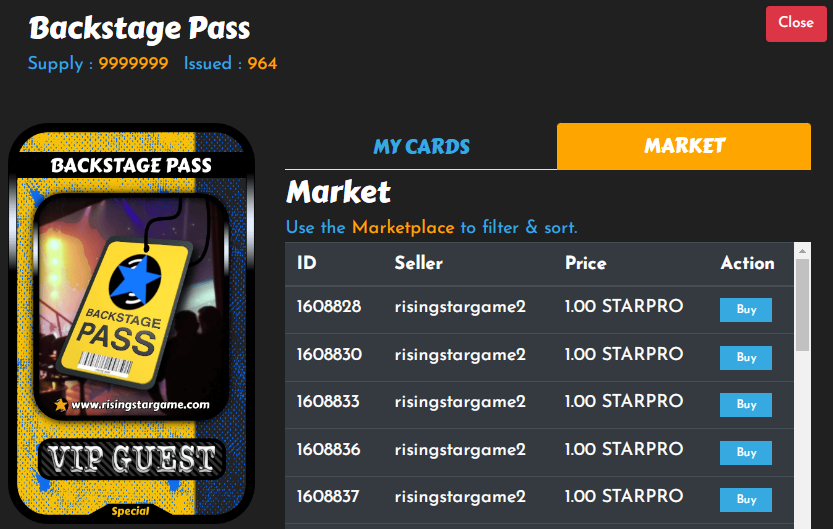 Few Links to Mention
Happy Gaming! Happy Investing!
Posted Using LeoFinance Beta
---
---