CUB Community: Call to arms to be listed on Zapper ⚡ !
Hello HODLers, Lions and Cubs,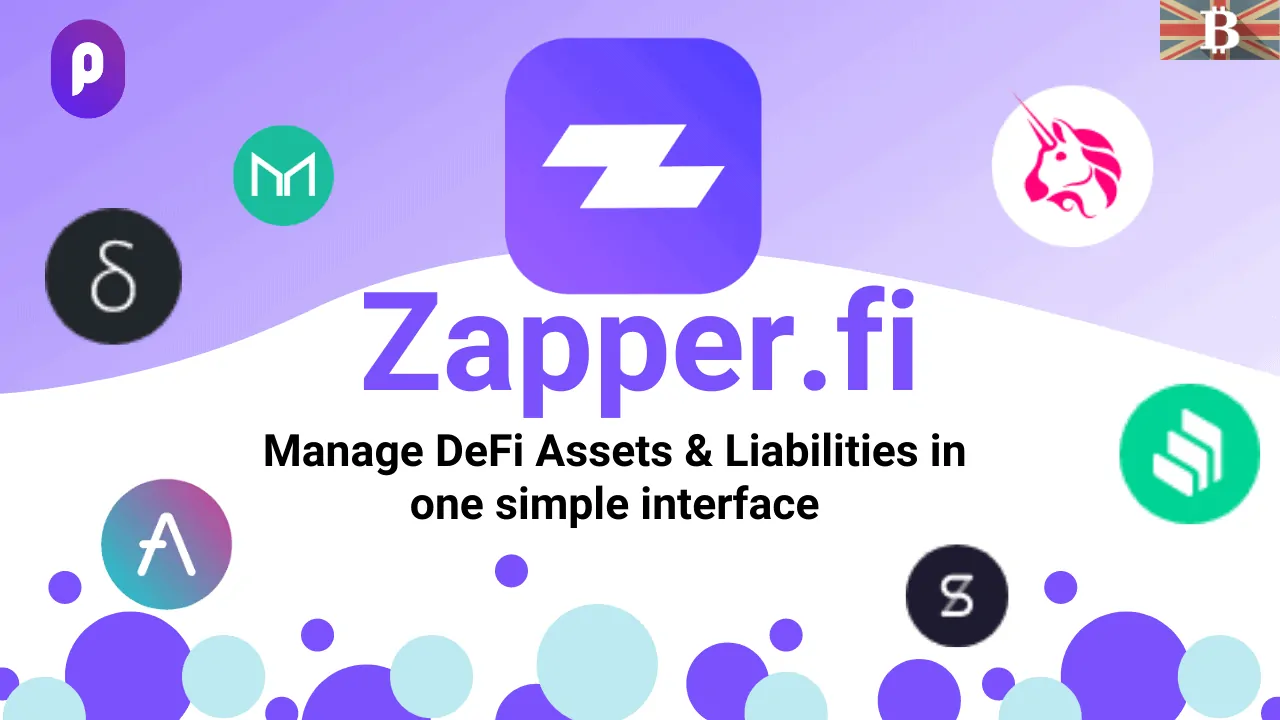 If you do not know what Zapper.fi. It is one of the most popular defi management platform for ETH, BSC and Polygon.
It allows you to have a clear view of your assets and LPs on a single page. Very useful if you have a diverse DeFi Portfolio.
After reading the following tweet from @lordbutterfly, I knew I had to do my Leofinance and most important CUB duty !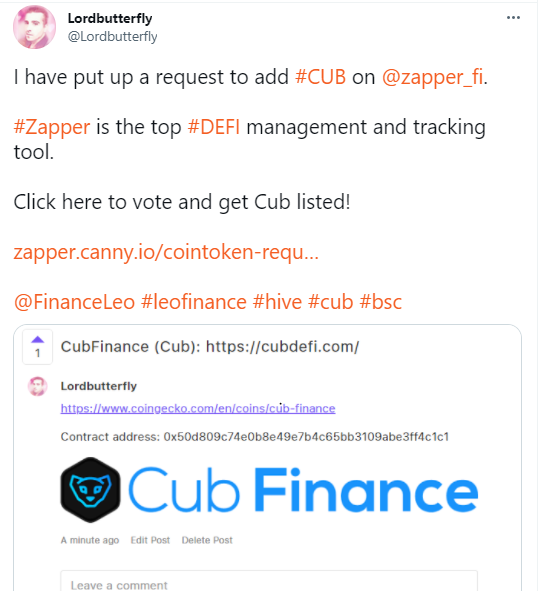 Click on the following link: https://zapper.canny.io/cointoken-request/p/cubfinance-cub-httpscubdeficom
There is no need to register an accountas you can log-in using different social media platforms such as Twitter.
At the time of writing this post, there are 51 votes, I believe we can reach easily 100 votes, so please click on the link and spend 10 seconds of your time to list $CUB and Cubdefi.com
We are the #3 Trending Coin; let's get the #1 Spot !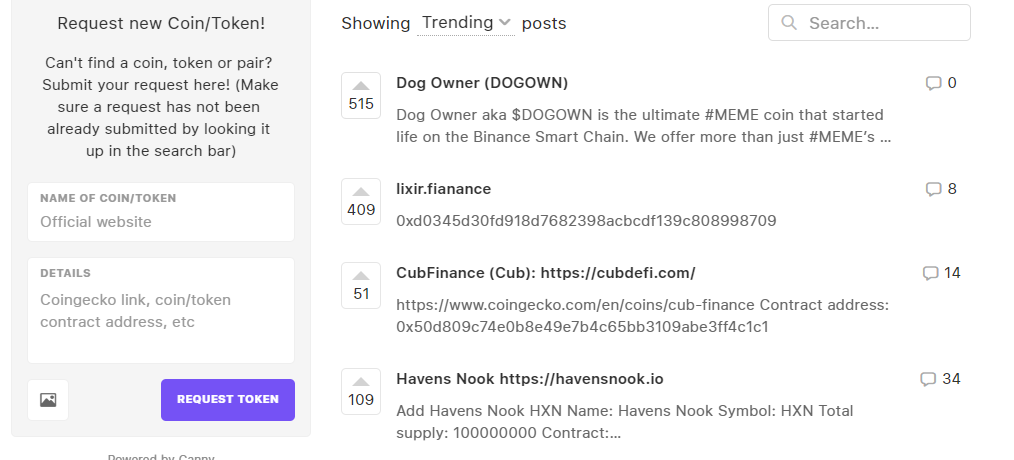 If you have time, please write a comment as it always help to show we are not some kind of bot army !


Latest Analysis
Posted Using LeoFinance Beta
---
---