Do you know 🐰 RabbitFinance.io, yield optimizer on BSC?

Hello HODLers,
This post will be about one DeFi platform I have been using lately called Rabbit Finance on the Binance Smart Chain.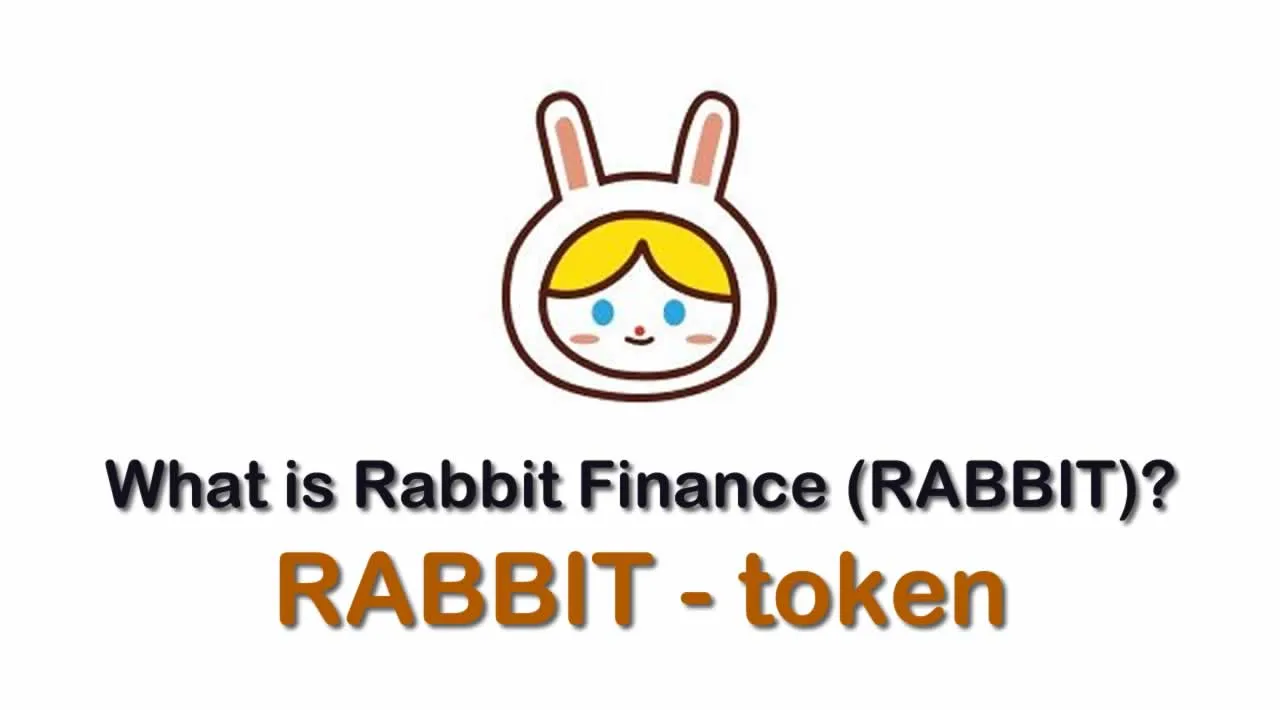 What is it? It is another autocompounding platform that takes your assets or LPs and autocompound them to give you the best APY. It also gives you some extra $RABBIT rewards.
Classic Vaults
They propose some classic vaults with single assets and quite interesting APY as you can see below: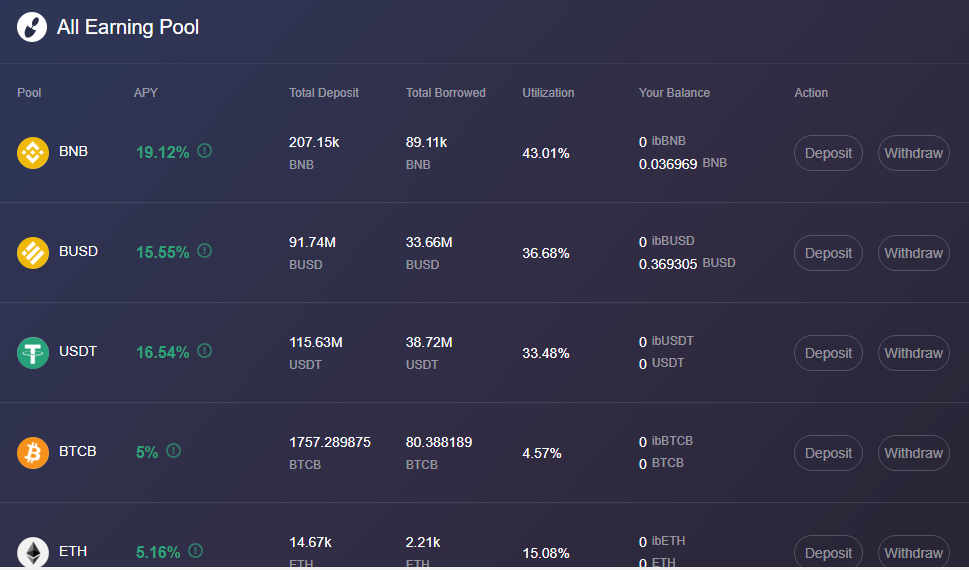 LP Yield Optimizers and leveraged positions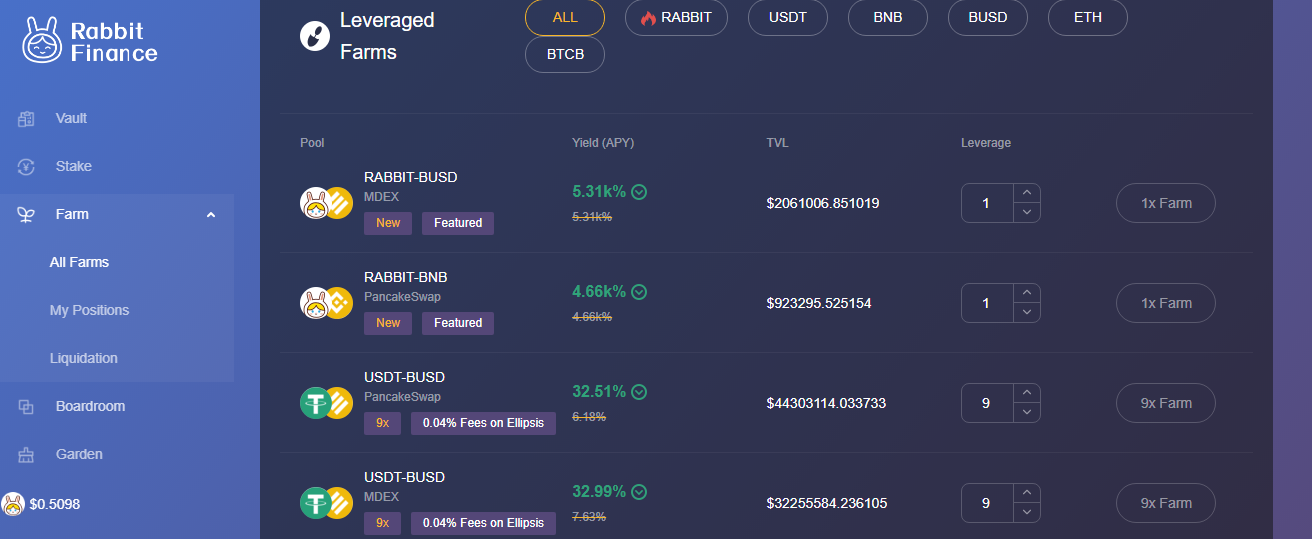 The difference compared to an Autofarm is that it allows you to leverage these LPs to maximize yield.
As in the USDT-BUSD farm example below: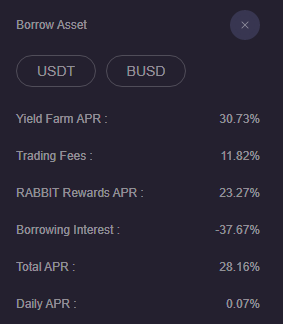 But beware of the risk as you might get liquidated if the moves of the LPs are important and give you impermanent losses.
This Stablecoin farm is leveraged 9x ! This is VERY dangerous but as these are supposed to be stable assets the most used out there, the risk seems some what manageable. Nevertheless, a c.7% move of either asset would trigger a liquidation and as we have seen in the past, this is clearly possible ! So please DYOR and do not leverage too much your positions.
You can adapt the leverage to your risk levels by lowering the multiple.
At the moment RabbitFinance.io is working with PCS and MDEX LPs; I am sure other platforms will be added soon.
Token Price and TVL
The Token price has been very volatile lately as the TVL went from c.100mn to 1.2+bn !
I believe the token has retreated enough to be attractive again. I will do a deeper analysis very soon ;).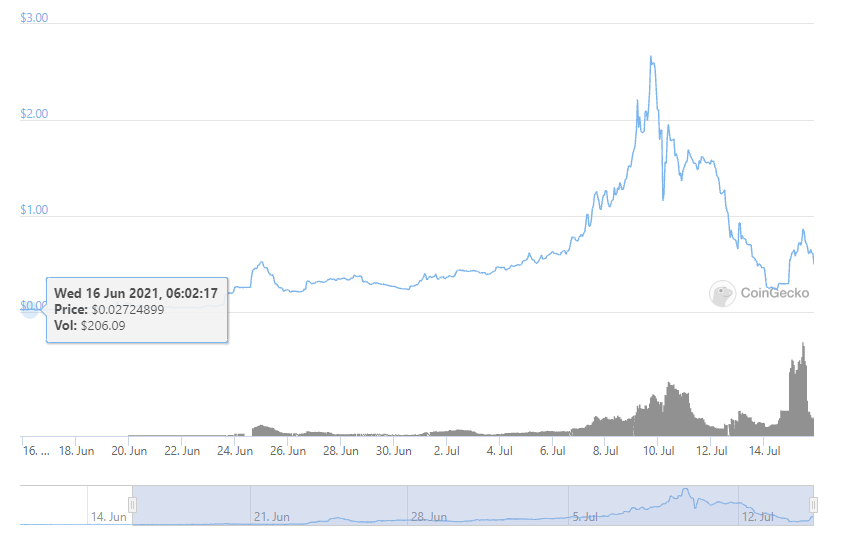 Stay safe out there !

Latest Analysis
Posted Using LeoFinance Beta
---
---