$GODS Unchained Tokens are coming !
Hello HODLers & Gamers,
Today I want to briefly talk about the upcoming $GODS token that will power Gods Unchained TCG ecosystem.
If you are not familiar with Gods Unchained it is a TCG Strategy Game fully on the Blockchain. It is probably the most advanced game created out there and it has been for more than a year.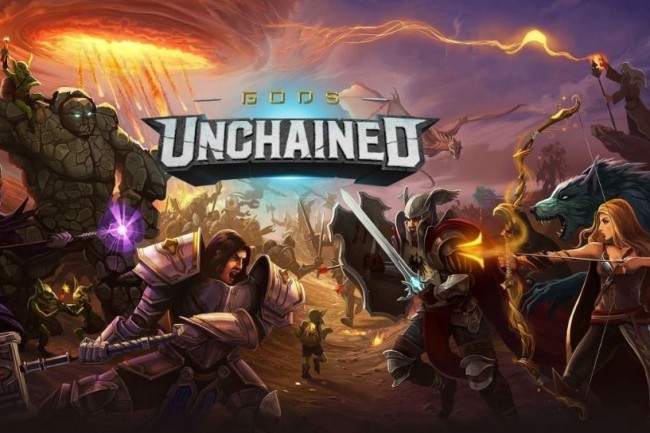 What are $GODS ERC Token?
Definition coming from the Gods Unchained Website
Made in partnership with Nine Realms, $GODS is the native ERC-20 token of the Gods Unchained universe. Mortals can use $GODS to craft NFTs, purchase packs from the Gods Unchained marketplace and earn even more rewards by holding the tokens in Immutable X. $GODS tokens also represent voting power, enabling players to participate in governance proposals that influence the game's destiny.
Gameplay
If you are not familiar with the game, here is a recorded game from my channel. It is quite pleasant and balanced with tweaks every weeks to manage a competitive landscape.
On Reddit, we learn that there will be a play to earn pool, some Community and Ecosystem funds for users.
The Token Airdrop Allocation: Snapshots:
The Genesis snapshot was taken June 21, 4:30pm PDT based on the collection data on mainnet (Layer 1).
The Trial of the Gods snapshot was taken June 23, 4pm PDT based on the collection data in Immutable X (Layer 2).
As some of the ToTG cards remain unminted, we took a separate snapshot of these at June 23, 4pm PDT.
Other Gaming Tokens performance
Axie Infinity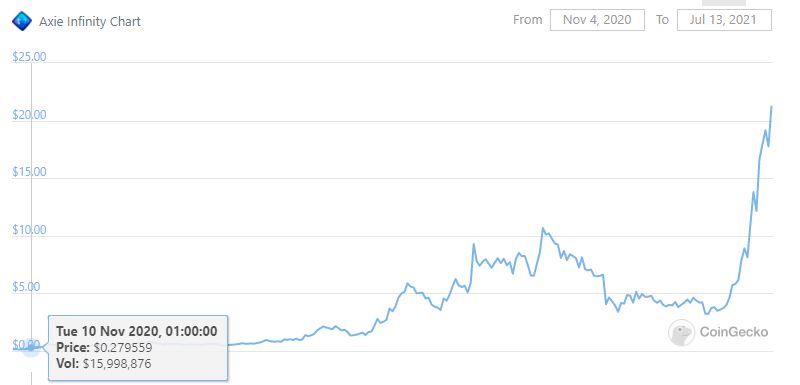 Latest Analysis
Posted Using LeoFinance Beta
---
---