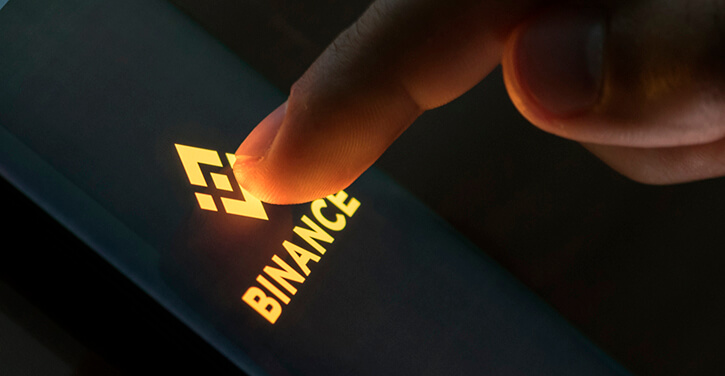 (Source)
             Number of daily transaction on Binance Smart Chain have been skyrocketing lately; currently above 9 million, 1 million increase from yesterday. According to data from BC scan, even PancakeSwap's daily transactions are surpassing Ethereum's 1.5 million.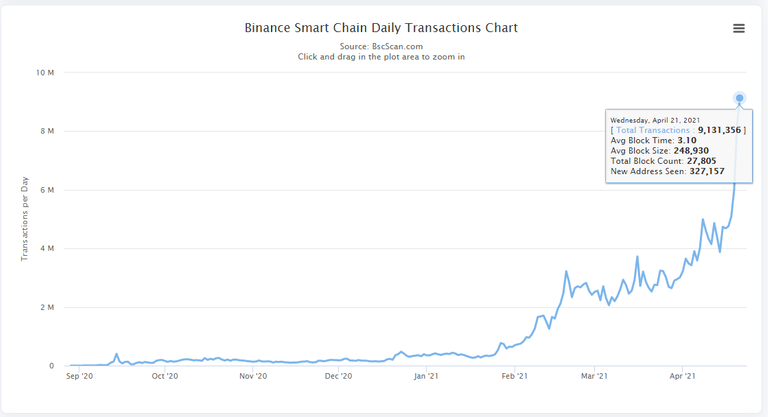 (Source)
Earlier a tweet by Binance Chain Community, described top 5 contributors are PancakeSwap, Mdex, Safemoon, PancakeBunny and Venus Protocol.

Last years, Ethereum DEXs have seen prolific growth e.g. Uniswap, SushiSwap etc. But it seems Ethereum is getting crushed under the weight of its own success as transactions costs are getting too unbearable for performing small defi operations. Soon after, DEX's have cloned the projects and emerged on rival chains like Binance Smart Chain offering efficient transaction processing at extremely low cost.
Pancakeswap; a DEX on Binance Smart Chain is a clone SushiSwap. Despite being a relatively new DEX, it is already out performing Ethereum DEFI big guns in terms of many parameters, like Total Number of daily transaction, total locked value, average 24-hour trading volumes or number of active addresses etc.
Where as huge number of daily transactions on BSC projects can be attributed to chain's inherent low transaction fees, but the increasing TLV across BSC platforms is an indicator of new average user preferring BSC and existing defi user's inclination to escape Ethereum's higher gas fees to a more cost effective alternative.
Observing current trends, it can be speculated that there is going to be a decent(if not heavy) exodus of TLV from Ethereum to BSC in future.
With Cubdefi being just over a month old, imagine where the project will be over the next six month period, once LeoBridge and Kingdoms gets activated.
Hodl...
See you on the moon!!!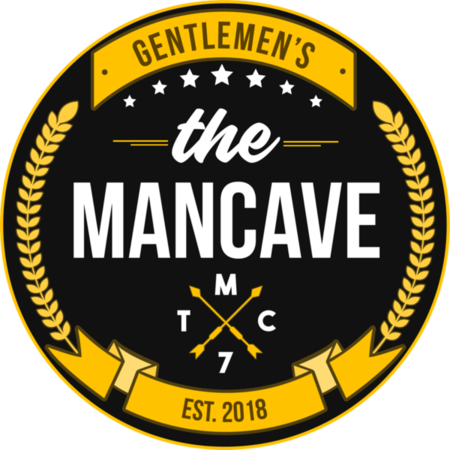 Posted Using LeoFinance Beta