During the difficult times of lockdown and social distancing there is a blessing in disguise. There is an increase of many online blockchain conferences and most of these are free to attend. Through these events we get an opportunity to listen to many Blockchain professionals, their projects, their thoughts and their vision for future.
At the time of Bitcoin halving when Bitcoin prices are already over 10000 dollars, this makes it more important for us to become updated on what's going on in the blockchain space and where can we find good opportunities to invest and learn more about this field.
Last month, I talked about Virtual Blockchain Week event. It had a long line up of influential personalities from the Crypto industry. Unfortunately timing was not suitable for me due to the time zone I am in.
So this time I am talking about two more events with equally good lineup of speakers.

The first is Crypto Asia Summit by Chain Talk. Here 50+ renowned investors and decision makers share their market intelligence and wisdom. The list of speakers include people like CZ of Binance, Ciara Sun of Huobi, Roger Ver ...and representatives from several other exchanges and projects like OKEx, CoinEx, Bybit, Ripple, Celsius, Ledger, HashQuark,Algorand, Coin Post, Blockchain Founders Fund, CryptoAds etc. ...and not to miss on our very own Splinterlands CEO Blair "aggroed" Reich
For more details on complete list of speakers, schedule and to get a free pass, please click here.
Interestingly even if you miss the live presentations, you will have access to all those videos for free for about 5 days after the session.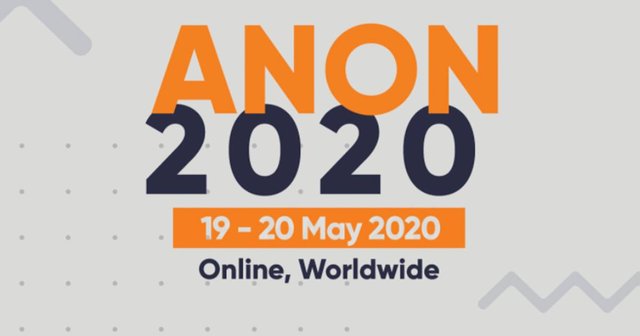 2 . If you are not a fan of long summits, here is a shorter version from Block Expo GmbH. ANON Summit 2020 is being hosted from May 19 to May 20. This Summit will explore the future of blockchain and digital economy and how it will shape post pandemic economic slow down.
The format and the experience of attending this Summit is almost like off line conferences.
Description
Sponsors
Schedule
Speakers
Booths
The current global pandemic has raised a lot of questions about the economy and the role that cryptocurrency and blockchain technology will play in it. Explore these themes and consider the future of the digital economy at ANON Summit 2020, a fully online blockchain event recreating the in-person conference experience in a safe digital space.
Why Attend ANON Summit 2020?
ANON Summit 2020 will be the largest online blockchain conference in the CET time zone. This event will mirror the in-person experience with a novel digital platform, providing attendees the opportunity to:
Attend speeches, panels, and workshops hosted on a virtual stage
Network face-to-face with like-minded individuals from around the world
Browse the expo floor and learn about new products
Register for this free to attend event here.
Okay, now I've a question for you.
Can you tell me, which of these summits I need to attent to listen to Andreas Antonopolous? (I know he is coming to one of these two).