Waves is one of the networks that I like the most and it has been launching new, very innovative and profitable products for a year.
The last to be launched is Lambo's investment, a risk product that allows you to obtain a return of approximately 60% per year. The product uses an algorithmic trading strategy with a fixed risk.
How does it work:
The client deposits USDT from the waves network into a pool and receives USDTLAMBO tokens, which gives him a share in the algorithmic trading pool. The funds are used to trade on different cryptocurrency exchanges. These bots record profits, if any, once a day. This leads to the USDTLAMBO token appreciating. In case of losses, the configuration of the strategy is limited by 10%. They assure that the strategy has been active for a year and generating a profitability of 63.7% in the last year.
For the launch of this product they are launching a raffle for a Lamborghini Huracan. The rules are as simple as investing in the product and following its official twitter, but I leave you the link where it explains the details better.
Invest and Win Lamborghini Huracan
This is a risky investment remember. All investments carry risks so don't invest more than you can afford to lose.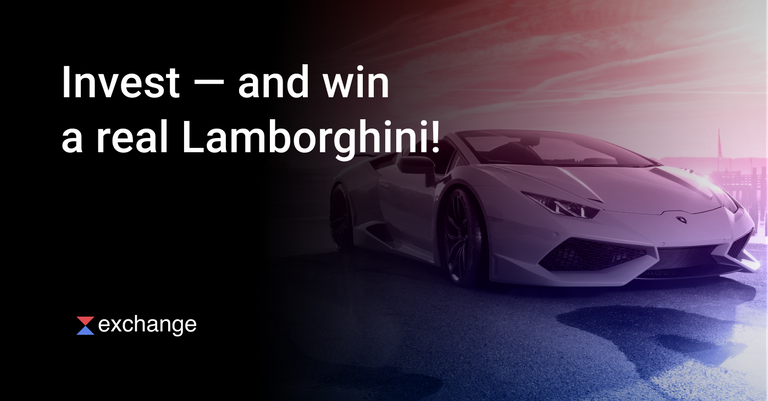 Image: Waves.Exchange
Waves es una de las redes que mas me gustan y lleva un año lanzando nuevos productos muy innovadores y rentables.
El ultimo en lanzarse es la inversión de Lambo un producto de riesgo que te permite obtener una rentabilidad de aproximadamente el 60% anual. El producto usa una estrategia de negociación algoritmica con un riesgo fijo.
Como funciona:
El cliente deposita USDT de la red waves en una piscina y recibe tokens USDTLAMBO, lo cual le da una participación en el grupo de negociación algorítmica. Los fondos son utilizados para comerciar en diferentes intercambios de cryptomonedas. Estos bots registran las ganancias, en caso de haberlas, una vez al dia. Esto lleva a apreciarse al token USDTLAMBO. En caso de perdidas la configuracion de la estrategia las limita la 10%. Aseguran que la estrategia lleva un año activa y generando una rentabilidad del 63,7% en el ultimo año.
Para el lanzamiento de este producto estan lanzando un sorteo de un Lamborghini Huracan. Las reglas son tan secillas como invertir en el producto y seguir su twitter oficial, pero os dejo el enlace donde explica mejor los detalles.
invierte y gana Lamborghini Huracan
Esta es una inversion de riesgo recuerde. Toda inversion conlleva riesgos asi que no invierta mas de lo que te puedas permitir perder.
Posted Using LeoFinance Beta