Some months ago I downloaded the app HoneyGain and already made a post to explain it. The goal of the app is to share your unused brandwidth and to be paid for that.
You can install it on several platforms as Android, IOS or Windows. While it was sharing my internet each time my pc was on, I needed to start the app on my phone to earn rewards, and I really often forget to turn it on.
That's why I'm so late to tell you :
🎉🎊It pays !💵💵
I reached the $20 and asked for a PayPal withdraw. Obviously there are some fees of $1 + 2% of the amount. I asked for $20.24, with the fees it is $18.84, then it've been converted to Euros :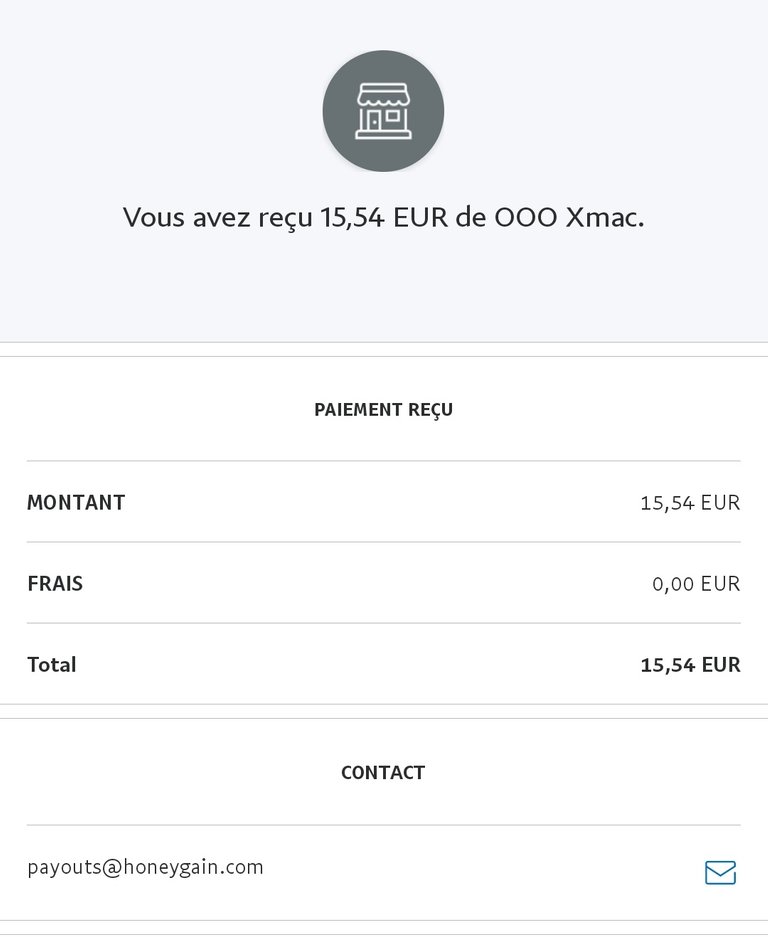 Since I asked for the withdraw I only could get the app open on my computer for two days and I already have $0.40 :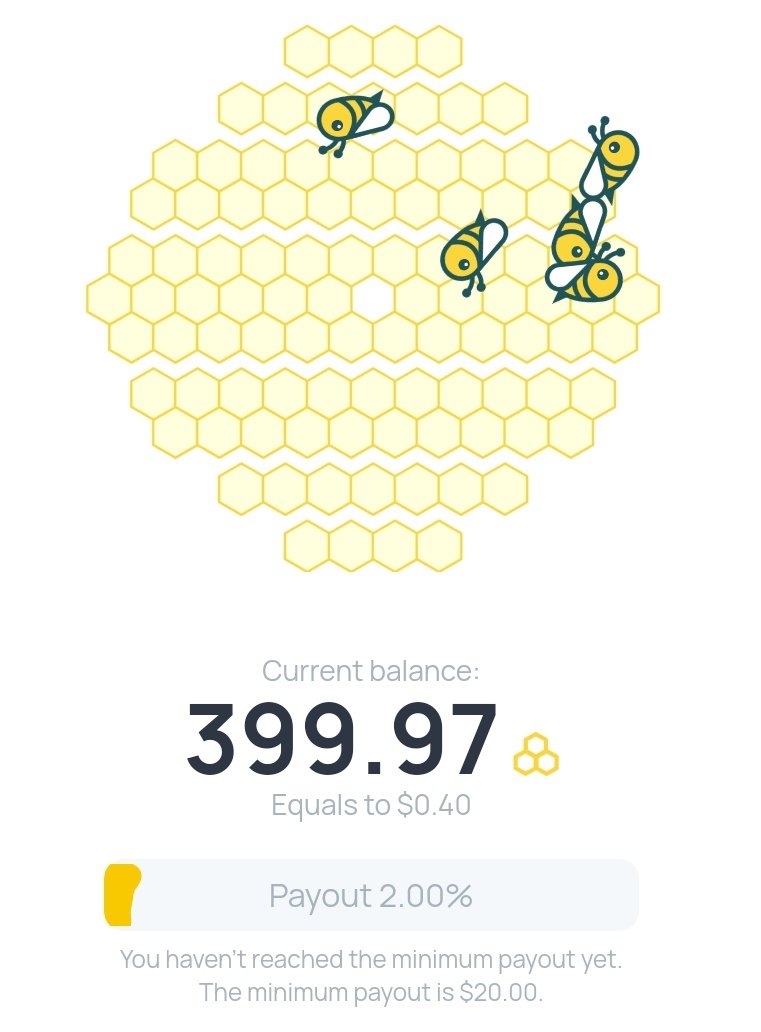 In france it should take around 2 to 4 month to get the 20%, but with american apps like this, France is always in a second group and some other countries earn more.
Basically, in the USA, Canada, Australia and some others, it should be way quicker to reach the $20.
I saw a post on Publish0x (I tried to look for the link but I didn't find it) of someone saying that in USA he just needed 21 days to reach the $20 minimum for withdraw from zero.
The countries with a high sharing speed are the same that the countries with the possibility to use the content delivery. :
This is something that pays you for the time you share data added to what you earn for the data you share. With a rate of $0.008 per hour. Which makes up to $0.19 a day for 24hours.
Don't forget that is just adding to the amount of data you shared. So if you shared 4GB + 4 hours of content delivery it makes :
$0.40 + $0.032 for the day.
With doing anything.
I know this is possible because i earn 10% of my referrals' earnings and some of them make me earn around $0.10 some days. that means they earn $1 for them.
If you want to try it, you can create your account using my refrral link and you'll get your first $5.