Hello everyone's, here I want to do a monthly overview of all my earnings through many internet platforms.
For first here are my earnings from HoneyGain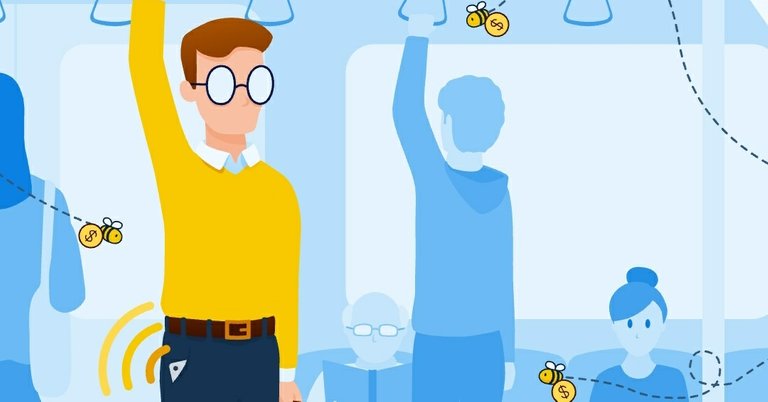 There is 3 ways to earn with Honey gain :
Data sharing
My earnings from sharing my data are $1.142

Content delivery
My earnings from Content delivery are $2.048

Referrals
My earnings from my referrals are $0.907
Remember that HoneyGain earnings are totally passive because the only thing you have to do is to have your computer or smartphone powered on.
If you want to earn money by sharing your internet brandwidth, you can create you Honeygain account and earn you first $5 for free by clicking on this link.
Data sharing :

Content Delivery :

With my referrals I earned around $0.907, but 30 days ago they made me earn around 1¢ per day since now I'm around 5¢ per day.
Total earnings : $4.097
---

Here are all my earnings from Brave Browser. There is several ways to make money with Brave.
You earn a fraction of BAT each time you see a Brave featured ad.
If you are a Verified Creator, you can be tipped by other Brave users.
If someone uses your referral link for Brave browser, you earn a certain amount of $US depending of his location.
Most of my earnings are from ads only. And I don't know why but I really don't have much ads this month. Just 10 for 13 days when I'm writing. It's pretty low when you know that you can see up to 21 per day.
If you want to create you account and download Brave Browser, you can use This link to support me.

This month has been really poor in ads. That why in October I earned only 4 BATs. According to his current price it.s worth around $0.80.
Total earnings : 4 BAT = $0.80
---
In this Mining idle game you can earn HORA token depending of your position in the leaderboard each week.
You earn even when you don't play, but you can earn less if you loose position in the leaderboard.
If you want to know more I wrote a post about the game.
You can use my referral link to create you account.
Total earnings : ≈ 2000 HORA ≈ $0.06
The amount earned is increasing weekly with new referrals and the XP points I'm getting. I'm now in division 199. In the star of October I was earning less than 400 per week and now I'm around 550.
---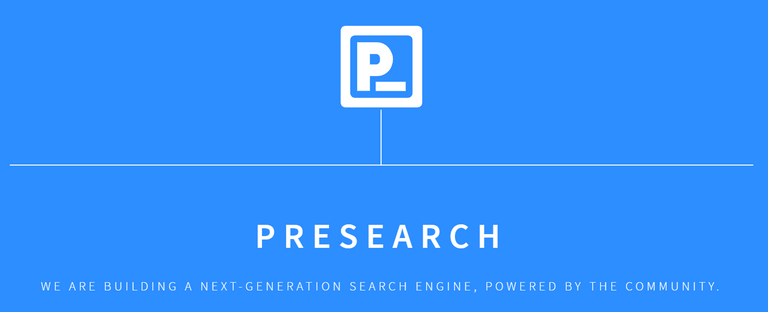 Using the Presearch Web browser, you earn 0,25 PRE token each time you press enter. More than that, you can show you ads by stacking your PRE.
That means you can fully take it back at every moment. If you want more information you can read my post about Presearch
If you want to create you account and earn your first Free 25 for for registering, you can use my referral link
Allying it with Brave Browser makes Browsing the internet very profitable.
Total earnings : 42.5 PRE = $0,69
---
On Hive I tested ways to earn in side of posting. I found some with Hive engine tokens :
≈ 0,25 Vault daily
≈ 0,06 Tangent daily + 0,9 from tips.
The Vault reward is around $0,10 for a month.
The Tangent rewards is around $0.80 monthly. With the tip reward increasing the more TAN you have.

I'm delegating 100HP to @actifit to increase my rank and get some more AFIT thanks to their yield farming program.
With délégation 100Hp I have a 22,5 daily AFIT. Which makes around $0,15 monthly on Hive-Engine.
Total earnings : $1.40
TAN earnings : $1.15
VAULT earnings : $0.10
AFIT earnings : $0.15
---
On Hive ecosystem I also play several games, each time games that needs few actions and a lot of patience :


On that City management game the earnings are in SIM.i first invested around 30 HIVE into it and now my city is generating around 65SIM a day.
I had gifts from @luca-legend and @thegoliath. Their help gave me an upgrade of 23 daily SIM, that represents daily income for my city so once again, Thank you a lot !
4 Forests from The goliath
2 Basic Homes, 1 Weed dispensary from Luca-Legend
During that month i saw the @homeless-city which gives funds mainly to NationalHomeless.org,. Thats a really good idea in my opinion so I decided that time to make donation instead of receiving it so I gave something around 6 Homeless cards if I remember and I really don't know of to find logs.
Fortunately, because I gave some unemployed homeless people, i don't have to pay for them anymore and I earn 3 more daily SIMs
That makes me a 93 daily SIM income. Now I need to wait 9 days to be able to buy a new card.

Rising Star is a game where you need to become the biggest rockstar possible. On it you can earn a Hive-Engine token named STARBIT which helps you buying card packs and increase you fanbase and you music skill.
For now I'm earning around 3000 Starbits per week.
If you want to play this game, you can use my referral link. If you become my referral I will offer you a 5 fan boost to help you start this game.
If you join the game, remember that there is a huge community and writing posts about the game, your experiences and surprises grants you an upvote from @risingstargame and his curation trail.
Total earnings : $2.38
SIM earnings : 2790 SIM = $1.78
STARBITS earnings : 12000starbits = $0.60
---
Let's continues with my Publish0x earnings :

Publish0x is a Blogging website as Hive does. You earn from writing and tipping, except that here this isn't based on you account size, you have a certain amount of tip you can give each day.
They don't have their own token, they use Ethereum or ERC-20 tokens. For now Basic Attention Token (BAT) and Looping (LRC).
I share there some post I also share on Hive, but some original too.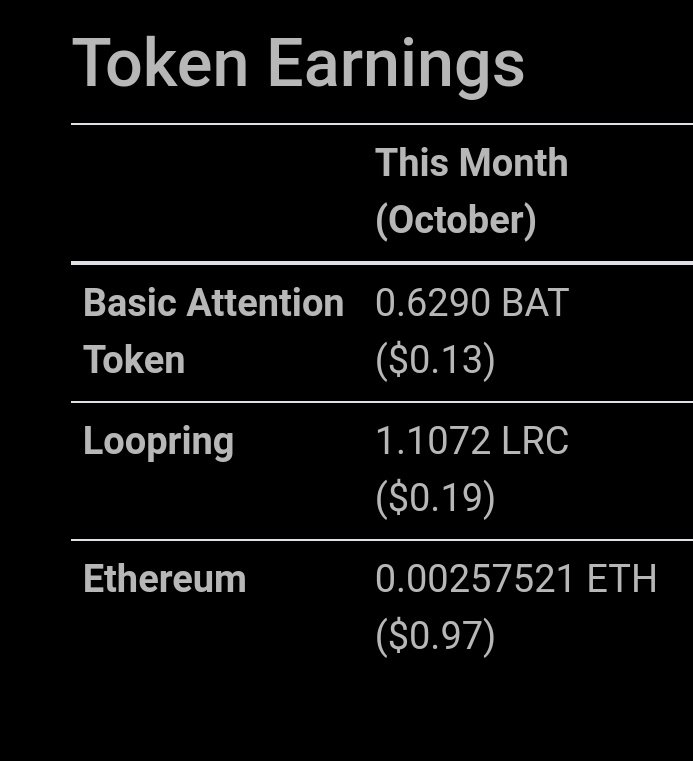 I didn't post that much this month due to too much work.
If you want to create you account you can do this using This link. To be able to write you will need to fill a form and you shouldn't wait more than a week after that.
Total earnings : $1.46
TOTAL earnings : $10.89
This is without Hive and other Hive engine tokens rewards from post which make me earn more than $15 per month added to that.
Posted Using LeoFinance Beta