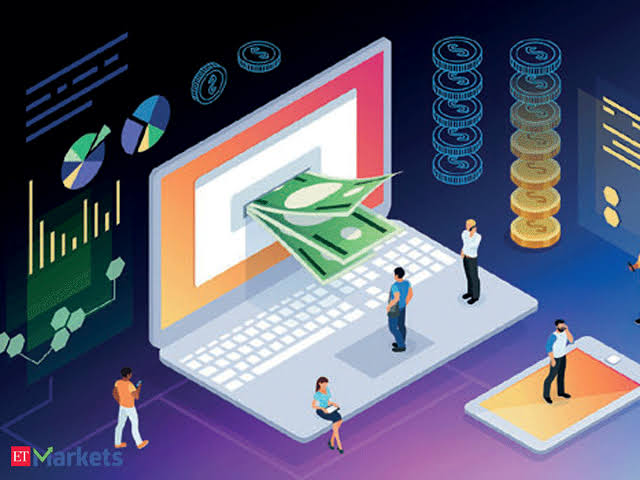 So a few days ago, I was able to talk to someone about cryptocurrency in general.
I have been looking for such an opportunity to bring up the talk and perhaps along the line, talk about Hive where I am currently blogging.
While speaking with the person, to my greatest surprised she asked where I stole or got bitcoin from.
She literally burst into laughter.
I told her I wasn't a bitcoin hodler neither do I have it but I am a proud hodler of other coins and tokens such as BCH, Zil, Eth, hive, Leo, and sports.
She was like what in the world are those?
There are coins and tokens replied to her, this is also cryptocurrency we are talking about.
Sadly she only knows bitcoin as the only crypto and anything aside that sounded lame and dumb to her.
It took me a while to try and explain things to her and at the end of all my stress and energy, all she could say to me was Hey, I am not interested in any goddamn shit
No, I wasn't sad that she said that, I wasn't angry neither. I just tried to understand where she was coming from. of course she is naive about all of this stuff and to her, it seems I was making up shit the whole time.
The only sad thing about her action is that she was never willing to even learn about them, let alone give it a try and of course it would have taken a while to finally accept something that appeared rather abstract to her but at least her action would have played a vital role to whatever decision she would have made later on.
So there, you have it, my only sadness about it was that she was so ignorant yet not willing to know or learn.
Who's Dumb Here?
Now among the two of us who is dumb here?
This is a question you should always ask yourself whenever you bring up any crypto discussion with a person and you receive negative or disheartening responses from them especially those ones that may want to make you look like a fool simply because you have decided to accept cryptocurrency as a life-changing tool to financial freedom.
No! Never feel bad about it and always remember who is the dumb one.
That was it for me, I was like, no I am not ever gonna speak to someone else about this.
Since no one wanna see the need in doing this then why bug or pester them?
But again, I imagined if I were in their shoes and then I decided I wasn't gonna let it go like that
I was gonna enlightened those around me or people I come across and whoever wanna accept it will, not persuasively because everyone has choices to make and they are all entitled to their decisions.
Embracing Cryptocurrency
It's high time people begin to see beyond the normal world we live in.
It's high time we all come to the knowledge of financial freedom through cryptocurrency.
Embracing cryptocurrency is the only way to financial freedom in this era.
And making everyone come to the knowledge of this is the only way the world can fully accept and embrace it as well.
SPANISH
Así que hace unos días pude hablar con alguien sobre las criptomonedas en general.
He estado buscando una oportunidad de este tipo para sacar el tema de la charla y, tal vez, a lo largo de la línea, hablar sobre Hive, donde actualmente estoy blogueando.
Mientras hablaba con la persona, para mi mayor sorpresa, me preguntó de dónde había robado o de dónde había sacado bitcoins.
Literalmente se echó a reír.
Le dije que no era un hodler de bitcoins ni lo tengo, pero soy un hodler orgulloso de otras monedas y tokens como BCH, Zil, Eth, hive, Leo y deportes.
Ella estaba como ¿qué demonios son esos?
Hay monedas y tokens que le respondieron, también estamos hablando de criptomonedas.
Lamentablemente, solo sabe que Bitcoin es la única criptografía y cualquier cosa que le parezca tonta y tonta.
Me tomó un tiempo tratar de explicarle las cosas y, al final de todo mi estrés y energía, todo lo que pudo decirme fue Oye, no estoy interesado en ninguna mierda
No, no estaba triste porque ella dijo eso, tampoco estaba enojado.
Solo traté de entender de dónde venía.
por supuesto que ella es ingenua sobre todo esto y para ella, parece que estuve inventando una mierda todo el tiempo.
Lo único triste de su acción es que nunca estuvo dispuesta a aprender sobre ellos, y mucho menos a intentarlo y, por supuesto, le habría llevado un tiempo aceptar finalmente algo que le parecía bastante abstracto, pero al menos su acción lo haría.
han jugado un papel vital en cualquier decisión que hubiera tomado más adelante.
Así que ahí lo tienes, mi única tristeza al respecto fue que ella era tan ignorante pero no estaba dispuesta a saber o aprender.
¿Quién es tonto aquí?
Ahora, entre nosotros dos, ¿quién es tonto aquí?
Esta es una pregunta que siempre debe hacerse cada vez que mencione una discusión sobre criptografía con una persona y reciba respuestas negativas o desalentadoras, especialmente aquellas que pueden querer hacerle parecer un tonto simplemente porque ha decidido aceptar la criptomoneda como
una herramienta que cambia la vida hacia la libertad financiera.
¡No!
Nunca te sientas mal por ello y recuerda siempre quién es el tonto.
Eso fue todo para mí, pensé, no, nunca voy a hablar con nadie más sobre esto.
Dado que nadie quiere ver la necesidad de hacer esto, ¿por qué molestarlos o molestarlos?
Pero, de nuevo, me imaginé que estaría en su lugar y luego decidí que no lo dejaría pasar así.
Iba a iluminar a quienes me rodean oa las personas con las que me cruzo y quien quiera aceptarlo lo hará, no de manera persuasiva porque todos tienen opciones que tomar y todos tienen derecho a tomar sus decisiones.
Adopción de la criptomoneda
Ya es hora de que la gente empiece a ver más allá del mundo normal en el que vivimos.
Ya es hora de que todos conozcamos la libertad financiera a través de las criptomonedas.
Adoptar la criptomoneda es la única forma de alcanzar la libertad financiera en esta era.
Y hacer que todos lleguen al conocimiento de esto es la única forma en que el mundo puede aceptarlo y abrazarlo por completo también.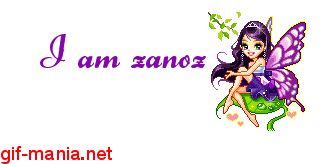 Gif Credit @mariosfame
Posted Using LeoFinance Beta