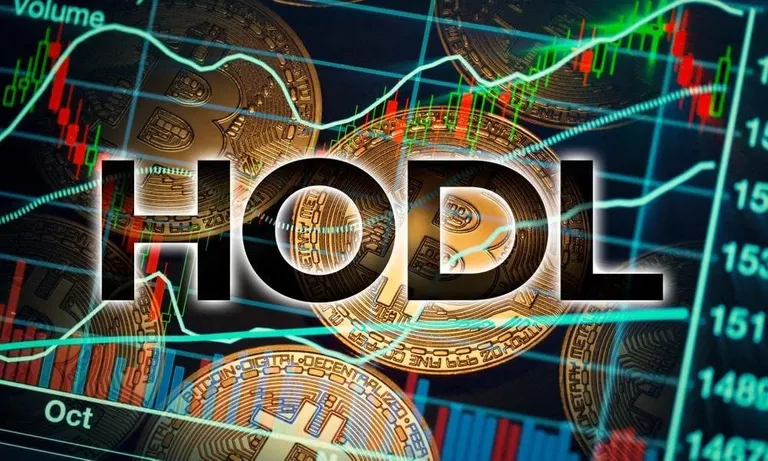 Many are doing it humanly possible to hodl bitcoin because of the bull in price. A lot of people are buying and early adopters and hodlers are buying more.
The early adopters of bitcoin and those who hodl bitcoin in a reasonable amount even when it didn't have much value back in the days are people benefitting more from the bull in the price of bitcoin.
Some buying now may be running at a loss if bitcoin decides to fall back in the price but we aren't praying for it, are we?
The same goes for Ethereum. Everyday Eth is either skyrocketing or going down but either way, the equivalent ratio is meaningful and reasonable.
Should I then talk about the pump in the price of steem a day ago?
When many deserted steemit and almost everyone pushed their way to a new platform called Hive, a lot of people gave up on steemit and its token because at that time, steem had fallen way too down but I believe some were still hodling the tokens. While some who still believed in it kept buying.
With the skyrocketed price, those hodlers made a huge and good sum of clean cash.
What am I trying to say here or what am I pointing at? The earlier one adopts a thing, the better.
If there is one thing I have come to realize about cryptocurrency, it is that the price is never stable. There will be a rise in a particular period of time and then suddenly, it falls right back. So the only good thing is that one should have had the tokens or coins stored and stocked up for when the price will be in their favor.
In my last post, I talked about embracing this chance and making the most out of your time and resources.
And here I will say, do not just embrace cryptocurrency but be a hodler of different promising coins and tokens.
Fruitful days and times will always come, so you should always be prepared and ready for anything.
You are buying bitcoin and other coins? Keep buying and hodling them.
You are investing your resources in a particular project or platform? Then I encourage you to keep doing it. So far you have faith and believe it to have a promising and rewarding future, then there isn't any harm in trying.
In the crypto world, it's a 50-50, risks are always involved but one needs to always take the bull by the horn.
Buy more coins and hodl them. Do not say someone didn't tell you. Hodling is the best strategy
Signing Out!
Posted Using LeoFinance Beta