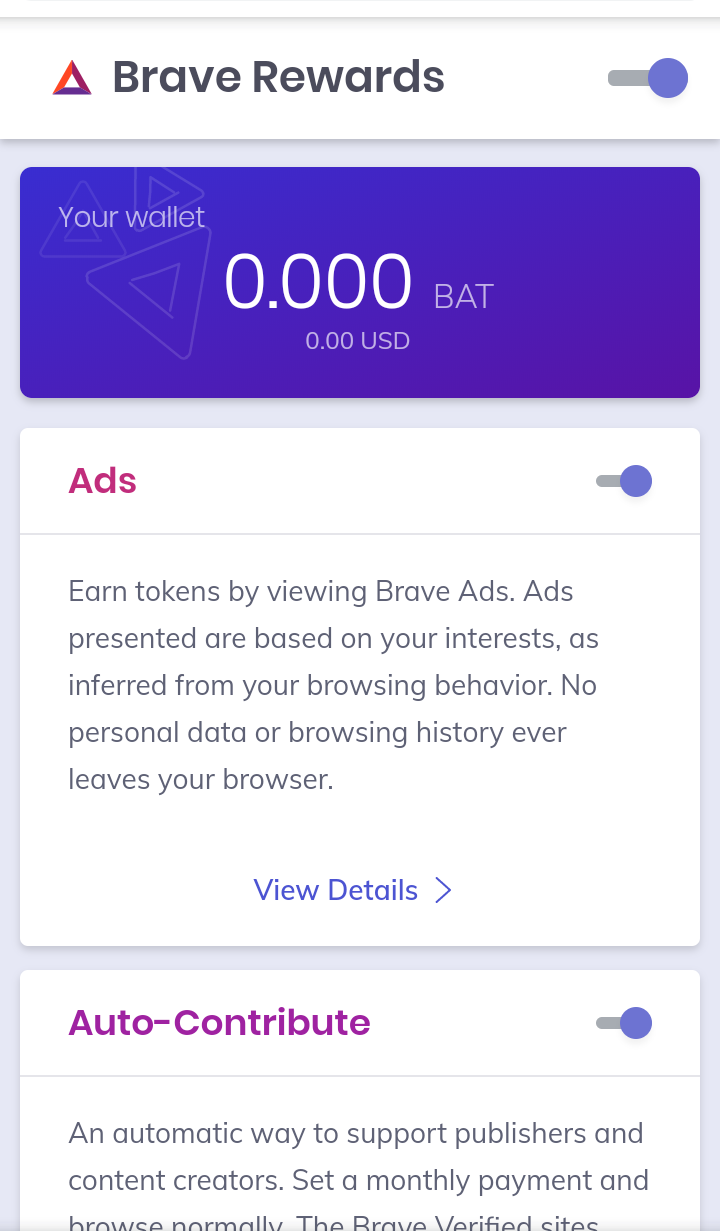 Lately, I have been seeing posts from @trumpman about BAT rewards from brave browser.
In the first post he made, I told him I have been using brave browser for a while now yet I don't receive any rewards. He assumed that perhaps brave browser isn't paying Nigerians but I have been thinking about that statement and I think that's not the issue here.
That's the major reason why I am making this post to ask how you guys earn from it.
And for my fellow Nigerians, if I have any here that is earning from the brave browser, how do you guys do it?
Yesterday Trumpman made another post about BAT rewards from the brave browser, asking what we use the BAT rewards for.
Well, I would have had an answer or reply to that question but only if I have been earning from there over time.
The sad truth is I haven't, my account is 0.000. I have tried everything possible and activated everything they instructed me to, still, I can't Phantom why mine isn't working.
Please who so ever has an idea about this can help a sister out.
Who knows what the value of BAT will be in the nearest future? So isn't it wise to start accumulating it now from everywhere possible?
The comment box is opened for answers
If you have answers to why I am not earning like everyone else, or perhaps you know something, kindly share with me, thank you in advance!
PS: Screenshot from my phone
Still your;
~ Crypto Baby
Posted Using LeoFinance Beta