Leo Challenge: What $1 Can Purchase In My Country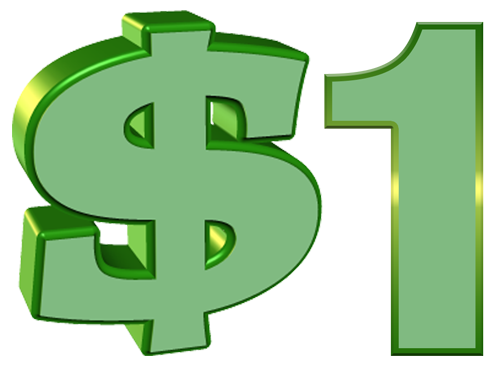 I guess it's not a little too late to reply to this.
@fabian98 made an initiative, a challenge of what $1 can do in our various countries.
Being a Nigerian, you can say our economy is a little crooked if not entirely crooked but then thankful enough we can still purchase a few things with $1.
$1 in Nigeria currency is approximately N380.
This is even too small for someone's pocket money but what can we do?
Talking about how bad our economic system is wasn't the reason for this post. I am here to list a few things about what $1 can purchase or fetch in my country.
What $1 Can Purchase In Nigeria
For a typical Nigerian, $1 alone is their Transport Fare.
Below is the list of what it can purchase;
2 cups of Rice
3 cups of Beans
An earpiece
A sim card for your mobile phone
A packet of washing or bathing soup (depending on the type)
A packet of mouth wash (depending on the type)
A packet of toothbrush (depending on the type)
Snacks like biscuits, popcorn, chin chin, donut, meat pie, egg roll.
Small rechargeable lamp or torchlight
It turns out we have a handful of things to purchase with just N380. But most of the appliances I mentioned are not of quality. Of course, you don't expect to purchase anything quality with that amount of money, do you?
$1 might have a lot of value in some countries but not my country.
$1 is as good as chicken change here. You spend it in a split second without any account or record of it.
Anyway I want to use this opportunity to appreciate @Fabian98 for the initiative.
Though $1 is not a lot in my country, at least it can still purchase a few things now but I can't tell in the nearest future.
~ Crypto Baby
Posted Using LeoFinance Beta
---
---