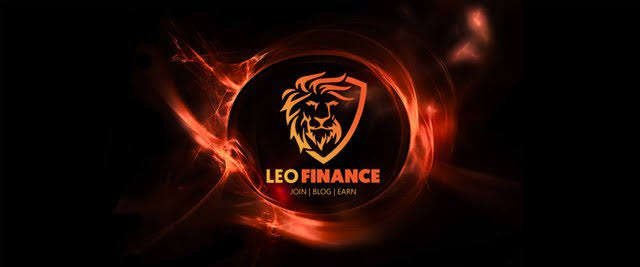 I think I have already mentioned before that I am yet to be a month old here and for the purpose of this challenge, I had to say it again.
This is a challenge organized by @Josediccus. I am a little sad for only seeing the post today.
I must say my week has been quite busy and hectic but all the same, I bless the name of the Lord.
We are required to share our Leo Story. To be very honest, I thought of what to share, I mean whenever you hear someone mention "STORY" naturally and subconsciously what comes to our minds is an account of something that lasted for years or something that has happened or occur for a longer time. Like giving the History of something.
I don't know about others but this is what happens in my case. So when I read the initiative post, I was like, what was I going to share? I am barely a month old here, what exactly would be my story?
I haven't done anything on Leofinance other than my normal engagement. I haven't even withdrawn before for any purpose that some people do at least.
And I am not planning to do that anytime soon.
So when I look back, I asked myself What exactly is it I am going to share
Just then, my brother walked in and I told him about the challenge. And the first thing he also said was You are barely even a month old what will you tell them. Do you even have any Leo story? And then we both laughed.
But that's not where I am driving to. Wait to hear what transpired after our initial self-mockery lol.
After the outburst of laughter, we started appreciating what users and members of the leofinance platform are doing.
And before we knew it, we migrated to a post we both read from @Kahleelkazi some hours ago stating that he won't really be on the lookout for Leo-related contents but the non-related contents.
Also stating that he will be rewarding creators that dish out quality content here that has nothing or no relationship with Leo, he also mentioned a few posts he had eyes on.
And this discussion was what led me to tell a little about my Leo story and my little Leo Journey here.
My Story.
I have been on leofinance for 19days now and still counting.
I will say this again. I came here having little knowledge about what kind of content to make concerning finance and economy but then I had community members here whose work I read from and got inspired and motivated to start writing here by sharing my experiences and along the line, I got to learn somethings I never knew about Cryptocurrency blockchain technology and finance.
Not only did I keep discovering things about Leo, Hive, etc. I received general knowledge about crypto and coins I have never heard in my entire life before😂 and this could make you wonder why we had browsers. Isn't that what a community should look like?
Bringing to the table what others may not have an idea about.
Thereby giving them a chance to learn and also have an idea about it.
My story isn't gonna be a long one cause I don't have a lot to say.
My Challenges
Can I honestly say I have had any challenges concerning Leo in these few weeks of my stay here?
I don't know what you guys see as challenges here. But if you had any, then I wouldn't mind you sharing it.
Because apart from the fact Leofinance doesn't have a notification icon which I wish can be included on the Leofinance interface soon, I wouldn't say I have met any form of challenges here during my few week's stay.
My Investments
For someone who has barely made it past some weeks here, the investment is still in the planning phase for me. I intend to invest in Leofinance or even use Leo to invest sooner or much later. But right now I haven't invested anything or made any investments.
My Passion
Aside from all my inborn abilities, one thing I have come to love doing and can't stay a day without it is Writing and this is the only reason why I am still existing on this platform and community. Because had it mean I didn't like writing, then perhaps I wouldn't have existed here or been here this moment.
If you love writing and you aren't using your skills for the benefit of yourself and others, then you are making a wrong decision.
Do you know some things about finance? Cryptocurrency? Blockchain technology? state of the economy and so on? Then you do need to try this community and I bet you won't ever regret it.
I haven't regretted the steps I took to become a part of this community and I hope to stay longer than I excepted here and I wish to see you too.
Join Leofinance today!
Thank you for organizing this initiative once again @Josediccus.
~ Crypto Baby
Posted Using LeoFinance Beta