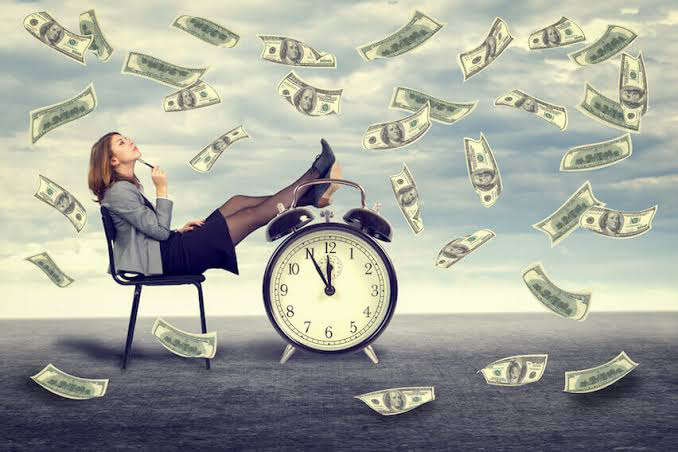 You know that adage, Time Is Money?
Whosoever came about that adage knew better. He or she had critically straightened it out
Perhaps if the person didn't do that then we wouldn't have known how costly our time is.
Losing time is as good as losing a whole sum of money.
If you doubt me then try spending or should I say wasting just an hour of your time doing anything unprofitable and then come back and tell me the experience especially as a businessman.
A businessman is very mindful of his time, he doesn't risk it for anything in the world.
And time is indeed money.
As a blogger perhaps or if you are financially engaged in one thing or the other, you had plans of doing one or two things that could fetch you some coins at a particular time or for some hours. How do you feel when you lost that time without doing anything or achieving nothing as earlier planned, either consciously or unconsciously?
If you have never felt your worst then whatever that stole your time must have been for a good reason, still, your mind will be constantly reminding you that you just lost the time you would have used to achieve something tangible for yourself.
TIME IS MONEY
So they say, and it is. Time is money. When once it is gone, then it's gone and there is nothing you can do to bring it back.
If you want to stop losing your money then stop wasting your time.
Stop misusing your time on unnecessary things that at the end of the day wouldn't fetch you any positive result.
If you must utilize your resources well then you must learn to manage your time.
Not only for your own benefit but the benefit of others as well.
Draw out a plan for yourself and work according to it unless otherwise.
MANAGE YOUR TIME
Managing your time well is the best thing you could do for yourself and your finance.
Specific time should be allotted for specific tasks you have for each day. If not you might end up missing your time or wasting it on certain things that don't even worth your time.
When speaking of "money*, you cannot leave out time because the two works together.
To become more profitable, use, and manage your time well.
Be mindful of your time and utilize it well to fit your purpose.
~ Crypto Baby
Posted Using LeoFinance Beta