PsyberX - LVL Token - Giveaway #48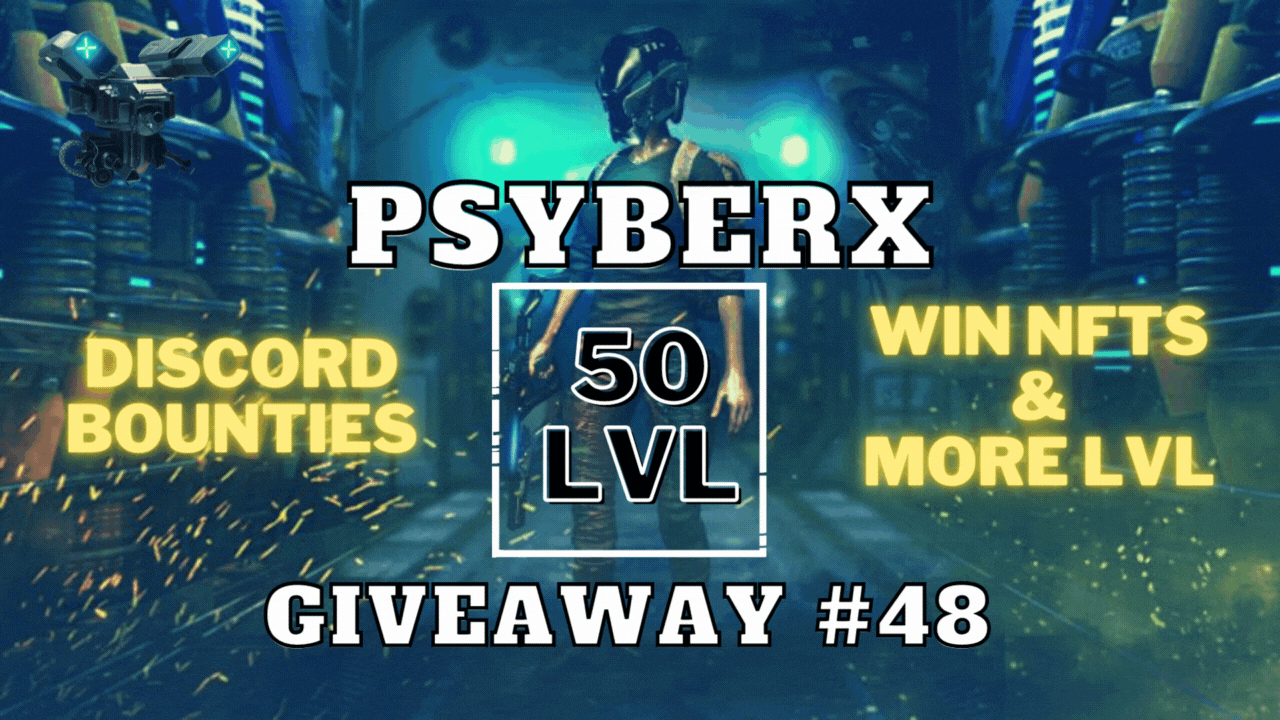 What is LVL Token?
LVL will be the in game currency for PSYBER X, and similar to DEC for Splinterlands. The main differences are that there are only 500 Million total tokens, and it will be used across many games as we continue to develop. After PSYBER X we plan to create 10-15 games ranging in size to get a better feel for the P2E market. LVL token will also award you monthly with PSYBER Crates, along with many other planned airdrops in the future. (wait for the governance token ;) )
LVL token can be found on the Hive-Engine here:
https://hive-engine.com/?p=market&t=LVL
Tribaldex here:
https://tribaldex.com/trade/LVL
or on LEO DEX here:
https://leodex.io/market/LVL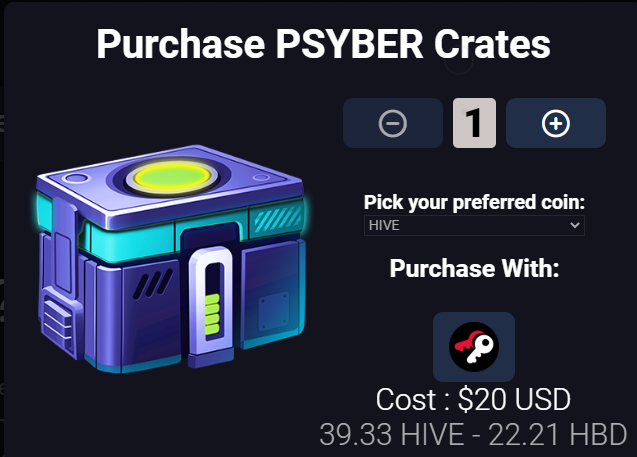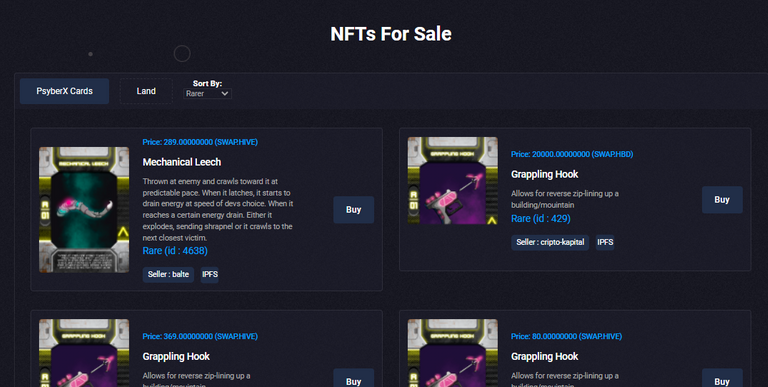 Go to Psyber-X Marketplace here and start buying crates or check for PsyberX NFTs.

Join the wonderful community in PsyberX Discord so you can check and be updated on all the things happening about this amazing game. Also check out #bounties-tasks-lvl-rewards channel and win some NFTs and more LVL tokens just by doing the existing Bounty number.
---
Here are the names who participated in PsyberX Giveaway #47
@amaillo @ninahaskin @chaosmagic23 @emeka4 @myeong @henruc @fredfettmeister @thaddeusprime @luizeba @captainquack22 @jdike @pregosauce @coquicoin @operahoser @vaynard86 @hoosie @kevinnag58 @rtonline @otuyanancy @criptosectadepit @tengolotodo @ifarmgirl @dubble @blitzzzz @jfang003 @nietokilll @mhowii @ianballantine
And the winner is:

Congratulations! @ianballantine
You won 50 LVL Token.

---
And because this is a special giveaway, I will send PGM token to you as well. Join their discord HERE so you won't miss important updates regarding the token.

The PGM token, or PLAY GAMER token is a token created for the fortnite community and for all video players that are present on the blockchain.
Use the !PGM command and send LVL Token
Typing under a post or to the response of a comment !PGM will happen:
10 PGM in STAKE = 0,1 PGM/LVL sent and 1 command available every day
100 PGM in STAKE = 0,1 PGM/LVL sent and 3 commands available every day
500 PGM in STAKE = 0,1 PGM/LVL sent and RECEIVED and 5 commands available every day
1000 PGM in STAKE = 0.1 PGM/LVL sent and received and 10 commands per day
So it will take over 2500 commands typed and thus over 2500 comments to finish this supply of LVLs!

✨50 LVL Token Giveaway #48✨
HOW TO ENTER
Just comment anything or tag a friend so they will have a chance as well
Follow @psyberx so you won't miss important updates
Ends on August 13 (8AM EST) and will pick the winner using Wheel of Spin
LVL is a utility token, with a max supply of 500,000,000. And there will never be any more made EVER. LVL will be used in many ways in the future, but it's first utility will be as a tool for gaming within PSYBER X.

Delegate HIVE Power to @psyberx to increase account token creation
100% of daily automated curation payments are being developed and may provide LVL airdrops and upvotes for the delegators.
---
Vote for PsyberX Witness Here

---
---