The Weekend : Nicknames Given or Received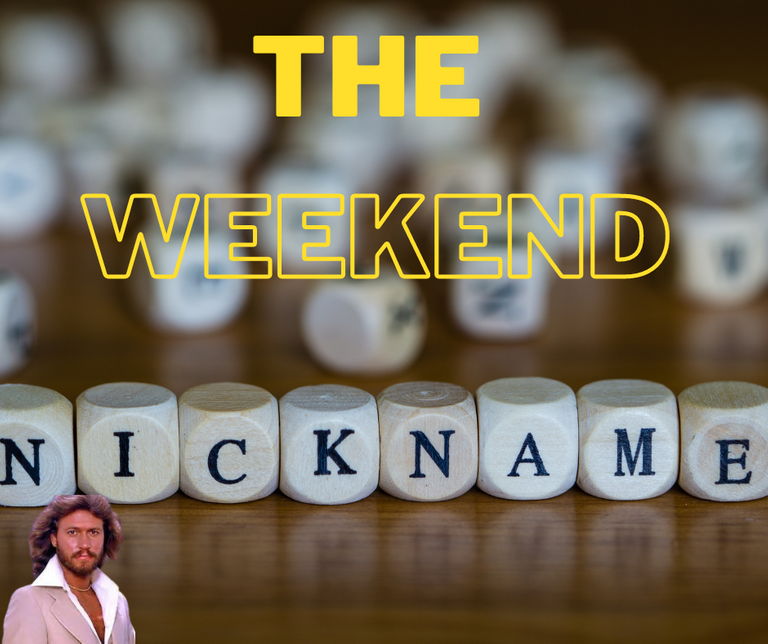 Source
Nickname given or received Do you have a nickname or pet name given to you by someone else? What is it and why were you given it? Or, have you given someone else a nickname that stuck What is it and how did they earn it?
I am from Ireland and nicknames are extremely common. Some are good but some can ruin you if you do not shut them down quickly. I got away lightly as my nickname is actually my Hive username blanchy. My last name is Blanche. Everybody calls me it and most people in the town wouldn't actually know what my first name is. Nicknames are not really set by one individual here, they are born from discussions and craic whether it be in the pub, or a workplace. Most of the time it is based on their last name like my own with an 'ie' or a 'y' at the end. Other times there is a twist to it. A guy I play football with is called 'Tennis' because his second name is Hackett. So from Hackett someone called him Racket. From there it went to Tennis Racket and now it's just Tennis. I wasn't aware of this at first and I was calling him Dennis as I was of the understanding people were shouting Dennis at him. But his real name is Brendan which was confusing until someone gave me the lowdown.
I have another friend whose name is Wayne Bruce so the lads in work call him 'ManBat'. I think this is the best nickname of all time by the way.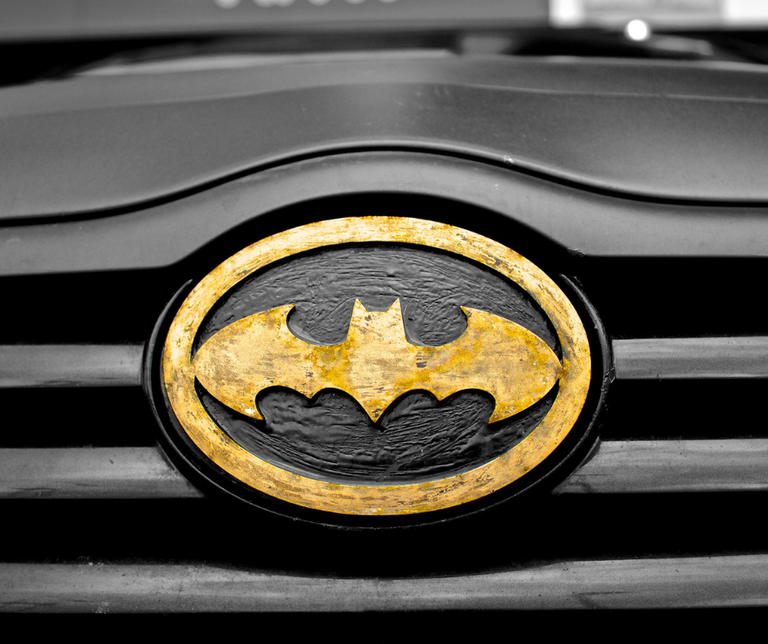 Source
There is a lad living next door to me called breakfast because he is always up early.
And the bloke I went to college with called Enda May was christened 'Start of June' in the pub one day by my friends which I find hilarious.
There is a two terrible nicknames that I won't use but someone was labelled it in my hometown.
The first nickname was given to my friend Aine as a teenager. The nickname is 'Salty Box' due to her love of a chicken and chip snack box takeaway. She used to throw a load of salt on her chips and she became known as 'salty box'. Very innocent. As she got older this label wasn't the best as it was thought that Aine had a salty vulva. I can confirm that this was not the case but the nickname stuck in any case.

Source
Thankfully for Aine. Salty Box was overshadowed by another nickname. It is a name that I wouldn't wish on my worst enemy. It all spurned from a Halloween night. Let me paint you a picture. Every Halloween it is tradition for teenagers to build a bonfire. We collect wooden pallets by any means possible, theft being a main ingredient and build a large bonfire. The bonfire in the town is built beside a railway line close to a bridge down in a hollow so the people can sit on the wall and look down on the bonfire. You can fit around 200 people by the old cobble wall so everyone has a great view of the bonfire. The fire is lit at night around 8pm. The alpha male teenager normally pours petrol on the large pile of pallets to start the fire risking his life in the process. When the bonfire is lit , a ball of flames rushes up in the air from the petrol and the whole place lights up as if it is daylight. The bonfire makers range from the age of 10 up to 16 and drink cans of cider from the side lines admiring their work. On this Halloween night a girl called Aoife was watching her boyfriend as he was about to light the massive fire. Being only 15, Aoife never had a cider before. Cider is made from apples and if you ever have constipation problems, cider is a go to remedy to solve this ailment. Having drank the cider Aoife felt a pain and realised she had to go to the toilet. There was no bathrooms within a mile of the location so she panicked and ran under the railway bridge in the pitch darkness to relieve herself. She pulled down her leggings and squatted down. She was in the pitch darkness out of view. Meanwhile her boyfriend grabbed a stick with a cloth dossed in petrol. He threw it on the wooden structure and whoooooooossssssssshhhhhhh, the bonfire ignited. The crowd of around 200 people protected their eyes around the bridge such was the flash bright light. What they saw then was not just the bonfire but Aoife under the bridge mid poo. Aoife was known from that day forward as Aoife Shits.
This was 20 years ago and Aoife who is a stunning looking girl and went onto model is still known as 'Aoife Shits'. She even answers to the name. But thankfully it's water off a ducks back at this stage. Aoife was so confidently good looking that she did not bat an eyelid. Some of the local folk get a kick out of calling her children 'the little shits' but then again all young children are referred to in this way in the town so they don't know the reference.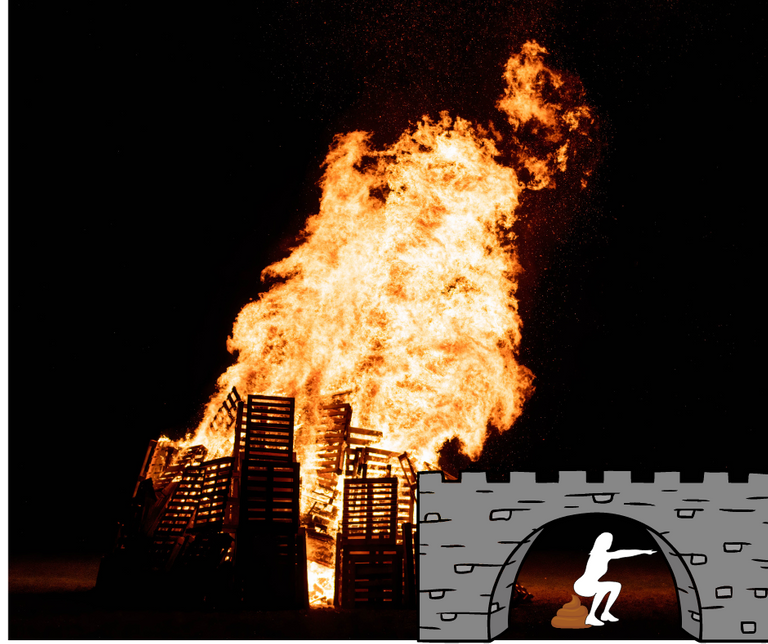 Source
I could go on and on forever around nicknames. Even at the local cemetery there are nicknames on peoples gravestones. When I was with my dad recently we visited his brothers grave to tidy it up a bit. Beside the grave was a guy called Thomas "Doley" Murphy. I asked my dad. Why did they call him Doley?
"Because he never had a job, he was a lazy bastard" was my fathers curt reply.
"Fair enough" I said.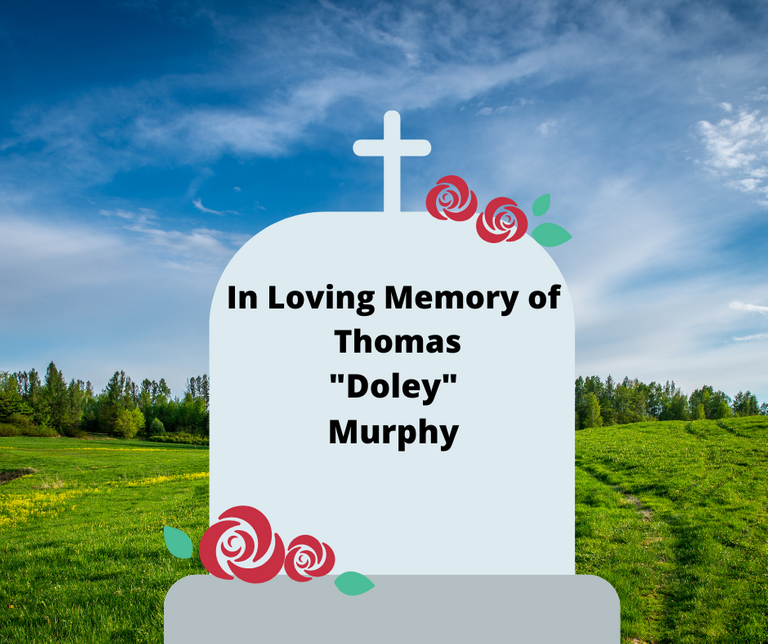 Source
---
---