Saturday in my concrete jungle
---
---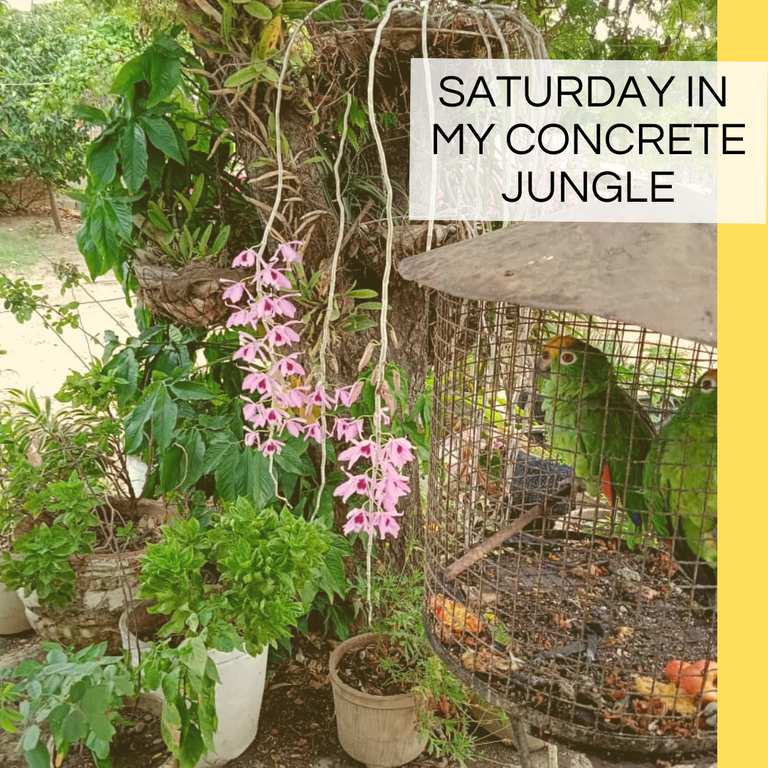 ---
---
This nature world is very beautiful for me and a lot of what is created by man too, it admires and wonders me, and seeing it makes me feel beautiful, good things and walking through it without tone or are, makes me happy, invites me to go for a walk, like today, that I haven't walked around the surroundings not so close to home for a long time, and it usually happens that I let myself go for the moment until it gets late at night.
And when it comes to deciding which path I'm going to explore, I tell myself: "If I take this little path it's better, if I walk a little more, maybe I'll have a better view, the best of all is that even among the urban concrete it feels good to breathe clean and fresh air, you can see the beautiful shapes, colors and lights of the sky around the buildings, the bushes and cross paths with someone, a stranger who goes out to walk in silence like me.
On that walk on Saturday morning I went walking to Laura's house a good friend who was glad to see me arrive and once guided me to her backyard with many fruit trees and some orchids that she has blooming in that cool and warm garden. I was surprised that they are so beautiful hanging from a mango tree trunk and exposed to the inclemency of a downpour or a gale that sifts and strips them until they become nothing.
Laura told me that they bloomed on March 8th on the International Women's Day despite the strong weather we have in my city, also very close to the orchids I met this pair of very funny and talking parrots, their names are Roberto and Albertina with whom I was imitating their sounds for a while.
---
---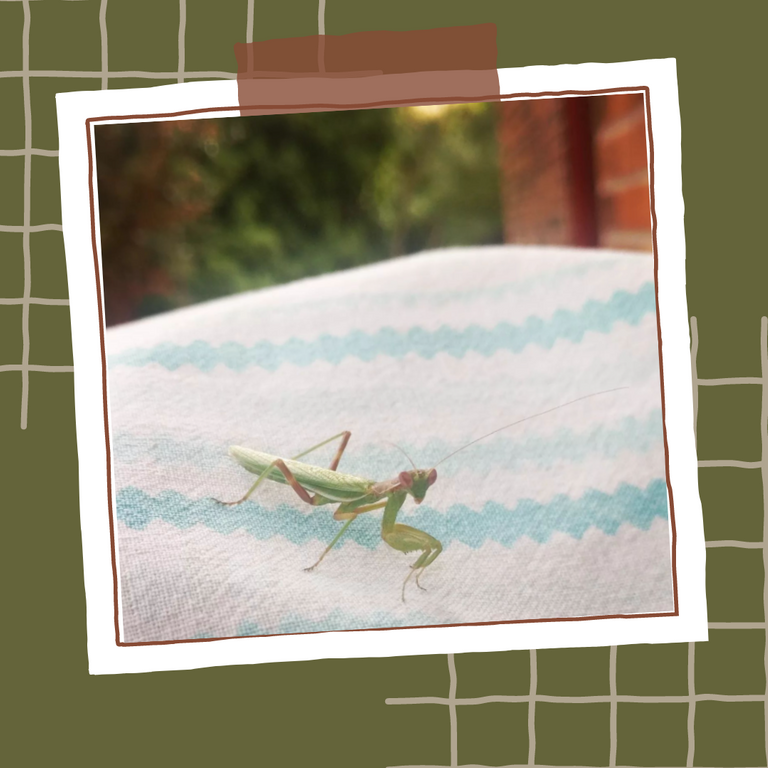 ---
---
The heat wave brought us an unexpected visitor, a mantis with a "hi, I'm here"; what beautiful thing nature has, just when I was passing by, she was passing by, or he, I don't know if it's male or female, but he visited us; if he happened to pass by before or shortly after we wouldn't have seen each other, or found each other.
Already back in the afternoon at home the heat and humidity had me very thirsty and dry, in this climate of my city you have to drink a lot of water, besides putting the whole house almost in darkness and closing everything so that the sun does not hit too hard, my house has large windows, with many spaces where there is shade, I like to feel the current of fresh and natural air, even if it is hot; when it is intolerable I turn on the central AA.
My secret to take the heat off after walking is Mead, I feel it as my soul-hug
And when I'm really thirsty, what better isotonic, invigorating and relaxing drink to hydrate, remineralize, energize and is very easy to make, always I have on hand. How do I prepare it? With these three ingredients: drinking water, natural honey and lemon, but I don't let it ferment, I'm already telling you how my invention is prepared for this eternal summer weather.
I freeze three bottles of water (this is my dose to consume over the weekend) leaving one part unfilled because the volume of the water increases when it freezes, with the juice of a lemon (vitamin C), a teaspoon of raw honey (natural antiseptic) that I use, and a "thank you, thank you, thank you nature" and other shamanic magic words, voilà... and inwards...lol.
---
---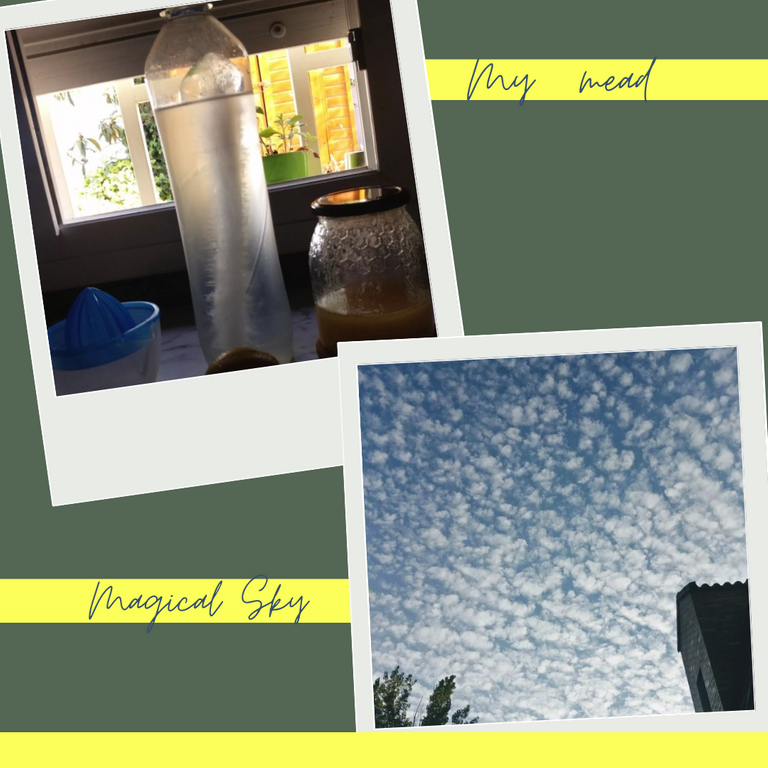 ---
---
To be able to drink the mead even if it is all frozen I fill the space that was left free with tap water and that's it, haha I save the cubes and I always have revitalized rich and fresh water, and so I drink it in shop type sips, this is my refreshing formula, so I rejuvenate my body integrated with the vitamins found in raw honey, lemon and water that is a source of life.
Today I felt very good visiting Laura, nature and my city, they are my source of happiness, my cable to earth, I am in it, you have to live what I have everywhere to feel alive. There are so many worlds in this one that we do not know, as there are I's in us to discover.
This day ends and before entering my house I look up to contemplate the beauty that I have in infinite abundance like this wonderful magical sky that gives me a smile with clouds of cotton flakes between my urban concrete city, sky lights and nature by everywhere
---
---

---
---
You can follow me at
MY SOCIAL NETWORKS
---
---
Icons by: Icofinder
---
Separator made with Canva by @janitzearratia
---
Any images in this post are edited with Canva
---
Translation with |DeepL
---
---
---