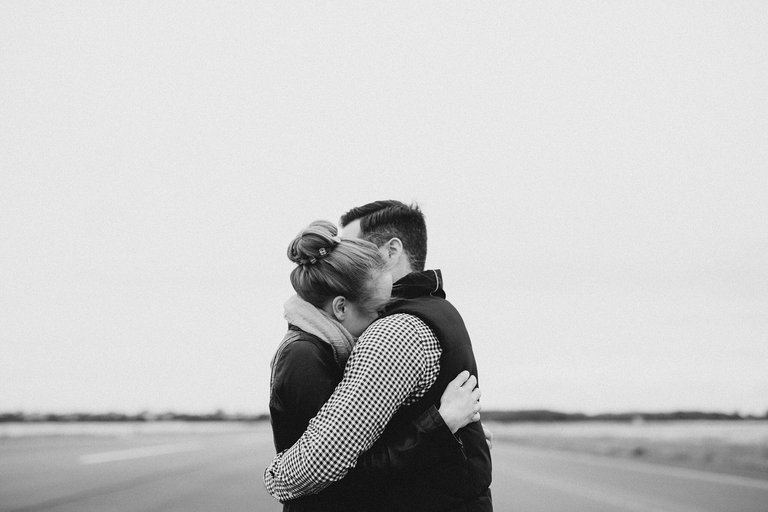 Knock knock!
Who's there!
Open up Christine, it's me, Diana.
Diana? Hold on a sec.
What happened? Who is chasing after you so late in the night?
Christine, I am in trouble.
I didn't mean to, it wasn't intentional.
I am so scared right now, what do I do?
What will happen to me now? Christine help me.
Calm down Diana and explain things to my understanding.
What did you do? Why are you in trouble? And why are you so scared and frightened?
Oh no, tell me you didn't kill Kelvin out of anger?
Holy shits! Diana, I told you, I warned you but you wouldn't listen.
But Christine, I didn't mean to.
I only pushed him against the wall when he grabbed my hands and pleaded.
He fell to the wall and hit his head.
I am not sure if he is still alive cause I ran out of there and came here because of fear of murdering a person.
I don't know what to do Christine.
I didn't know what to do when it happened either so I ran away.
Help me, Christine, please I need your help.
I am so scared for my life. My parents won't take this very lightly on me.
They weren't even aware I was dating and now this?
Stay calm for a moment, Diana.
I had told you that your anger issue will put you in trouble one day.
I told you to work on it, didn't I? Now see where it has landed you.
Wait let me try and put my thoughts together.
First, tell me, where did you leave Kelvin? I mean where were you guys?
Ok, Christine, Kelvin called me out by 7 pm to Francisco Cafe. We were in the upper room where VIP uses.
He said he didn't want any distraction as he wanted to discuss an important matter with me.
I knew he was going to plead for his mistake but I never wanted to listen to his rants and babbles but I just had to follow him up to know his excuse.
Ok Diana, so you left him in the VIP room?
Yea Christine, he is still there.
And where was the waitress when you left?
I don't know, I was too scared to check, I ran out.
Diana, you've made a big mistake. What if someone saw you running? Don't you think it will look suspicious?
It's late already and we can't go back there to check if Kelvin is doing fine or not.
But I will try and call a friend from there to know what's going on so far, just stay calm okay?
Ringing...
Hello Daniel?
Please I need your help. It's very important.
Are you at the cafe?
Yes Christine I am but I am very busy at the moment.
Oh, what's up? why so busy? Lots of customers?
No, not that Christine, it's a case we are handling here.
It seems there was a murder. We found a body lying half-dead in our VIP room so we are trying to clarify the problem.
That's sad, is the person dead or still alive?
No, he isn't dead, just lost a lot of blood and has been rushed to the hospital.
Ok, then I will leave you to attend to it.
Just wanted to check on something but it's okay now, maybe later.
Alright Christine, take care.
Diana, You heard that right?
He isn't dead but lost a lot of blood.
Let's pray he survives this but you will still be looked for so get prepared to answer your questions when the time comes.
Now just go wash up and rest a bit.
No need to be scared now, just pray Kelvin makes it alive.
If he is alive then this will be easy for us so let's both pray he survives it.
Get going already, wash up, I will fix something for you to have.
MORNING
Hey there!
Wake up, the sun is up already.
Get dressed, we are visiting Melvin very soon.
But Christine, I am so scared, I don't want to.
You better do cause if you don't, then the problem might escalate. Just follow my lead and everything will be just fine.
Get up and get ready, we will be leaving anytime from now.
Diana! Diana!
Come quick, you've got a call.
Hello Miss Diana? Are you on the phone?
Yes, Sir, this is Diana Andrews.
Ok, do you know Kelvin Harrison?
Yes, I do Sir.
We will be needing you in the station to answer a few questions, hope you don't mind.
I...I...I don't Sir, will be coming right away.
Thank you Miss, and see you soon.
STATION
Miss Diana, we wanna know, when was the last time you spoke to Kelvin Harrison?
That was about 7 pm, Sir.
Good! And when was the last time you saw him and at where?
Ehm...uhmm...Ehm
Speak up, Diana Andrews.
Can I get a glass of water, please?
Sure you can, please fetch her a glass.
Here you go!
So to the question, where was the last place you saw or met with Kelvin?
It was in Francisco Cafe.
Ok, Miss Diana, that would be all for now.
Diana, how did it go?
What did the policemen say to you?
What statement did you give?
Christine, what did I do to myself? What did I get myself into?
Before I knew it, Diana has already started sobbing without even answering my questions.
I patted her and told her to stay calm and not draw people's attention to us.
I walked her out of the station and grabbed her a cold drink.
It was obvious she was nervous, frightened, and looking pale.
I know my friend very well, she isn't a murderer.
She just has an anger issue which I have been telling her to work on and control before it gets her into trouble.
Diana and Kelvin have been together for the past 6 months.
Kelvin approached me some months ago to tell me about his interest in my friend Diana.
Of course, he needed my help because he knew well that Diana has always listened to me.
I didn't force my friend into the relationship, it's a decision she made all by herself which she later told me about.
The relationship was going pretty well for the last 4 months, but they started having problems when Kelvin's childhood friend came back two months ago.
Diana is a very jealous person who thought something was going on between Kelvin and Kate Kelvin's childhood friend.
She started getting unnecessarily angry and jealous but I had always told her to be calm that nothing is going on between those two and Kelvin has also been trying to explain the same thing to Diana.
The matter got worst one day when Diana wanted to surprise Kelvin only for her to meet Kate and Kelvin together and not just that, when she arrived at Kelvin's place, she saw Kate steal a kiss from Kelvin.
Kelvin was angry and shouted at Kate but Diana was angrier.
Kelvin didn't see Diana when she arrived so she ran out.
She was very angry with Kelvin because she remembered warning him about Kate but he wouldn't listen, he kept saying Kate was just his childhood friend and he has nothing attached with her.
But being the lady, Diana could tell that Kate had an interest in Kelvin so he warned him about her.
Diana's anger landed us in this mess.
Had it been she listened to me.
Now she is this scared and I don't like seeing her like this.
Come on Diana, let's go visit Kelvin now, shall we?
When we got to the hospital, Kelvin was already awake.
He sat up when we entered the room.
Hey Kelvin, how are you feeling?
He only gave a nod because he was still very weak.
Meanwhile, Diana was hiding at my back and peeping at Kelvin.
She couldn't control the tears and neither could Kelvin.
Diana said she was sorry for putting Kelvin in that state
A few weeks later Kelvin recovered and was released from the hospital.
The first person he went to meet was Diana.
He told her he had help resolved the case the policemen had against her so she should stop worrying about it now.
Diana was happy and very sorry as well.
She apologized again to Kelvin for pushing him against the wall.
Kelvin told her it was an accident so she shouldn't worry about it any longer.
He also used that opportunity to apologize to Diana too for making her angry and jealous.
He promised not to let Kate come in between their relationship and reminded her of how much he loved her and wouldn't hurt her ever again.
I was a witness to all of this and I was happy that my friend Diana found happiness and peace of mind again.
The End...