Well, last week I got two good prizes in the Cryptobrewmaster contests; 12 on Busy Bee and 19 on Beer Drinker.
I am fascinated with the game, I still have a lot to learn and improve my finances to be able to continue advancing and become a brewmaster, thanks to all who have published tips and advice about the game they have been very helpful to me.
This week I will try to produce more beers to increase my tokens and be able to perform better in the contests.
Thank you, and we are all going to produce quality beers.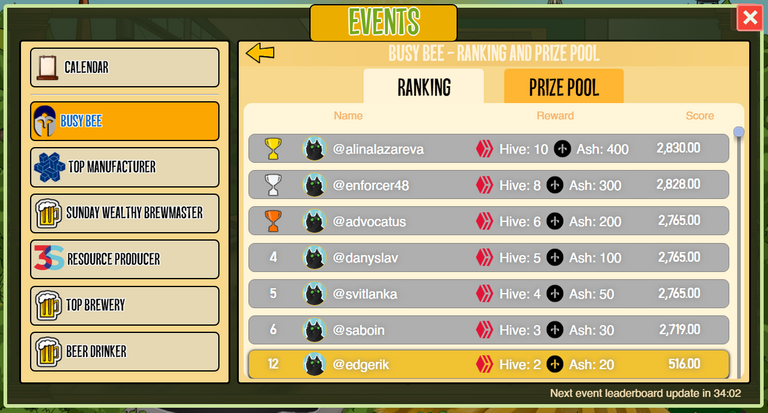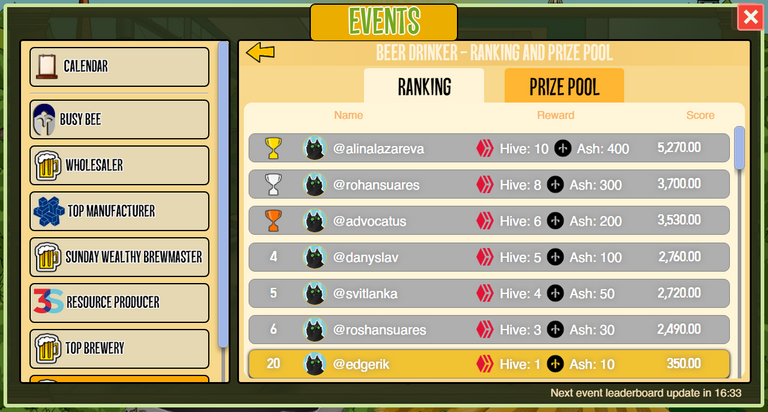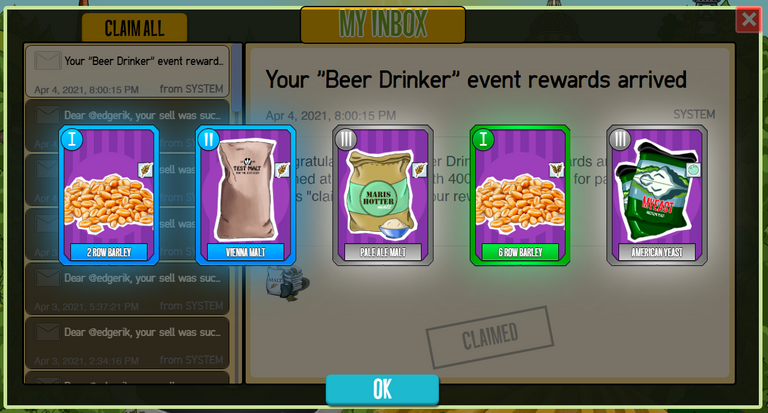 A beer brewing game from a craft beer enthusiasts. Brew beer from different ingredients, trade the beer, upgrade your brewery with collectible cards, evolve the character, and have fun!
https://www.cryptobrewmaster.io/game/invite?ref=4e5a7b749f714ce88624512428efcc5d&code=AlphaBonus