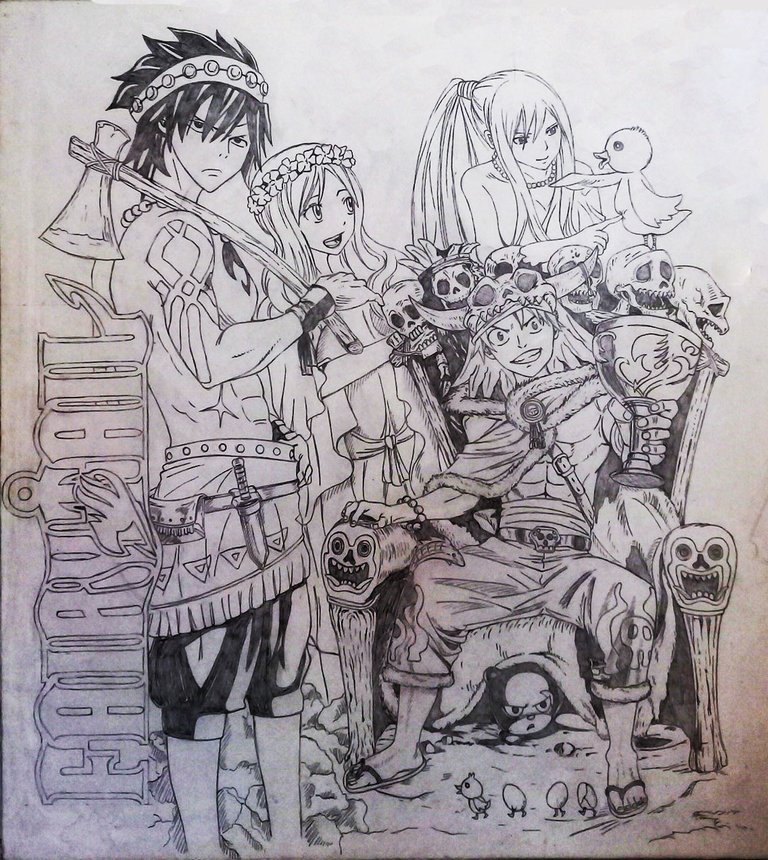 Hi friends
Here I bring you another of my sketches. This is not finished yet and honestly I have abandoned it for a long time, I do not know if I will finish it.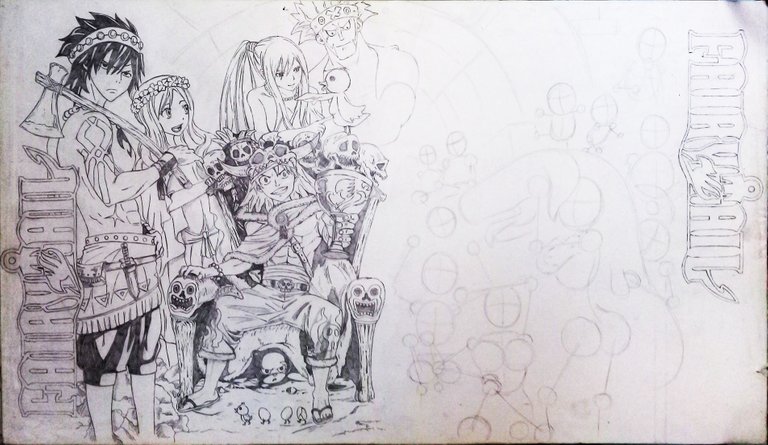 It is from the popular manga "Fairy Tail" and measures about 100 cm x 50 cm. I started with a lot of impetus at the beginning but then one thing after another I have abandoned it and it stayed that way for a long time now.
What do you think? Is it worth finishing it? Nor do I have ink to do the rest of the process, so it is difficult to clean it and I have no way to do it digitally, I don't know, hehe.
I hope you enjoy it and tell me in the comments if you like it and if you liked this excellent manga.
Thank you all...