EURO 2021
So, the last days there was alarmism about the organisation of EURO 2021. Apparantly the current plan with games in 12 cities all over Europe won't be possible. Especially not with fans in the stands. So the Uefa is thinking about another format. Maybe in 1 country (Russia has been dropped as a name), where fans will be welcome in the stadia. Because, you know, the Uefa is a commercial organisation and most of their income is depending on the sale of tickets for tournaments like this.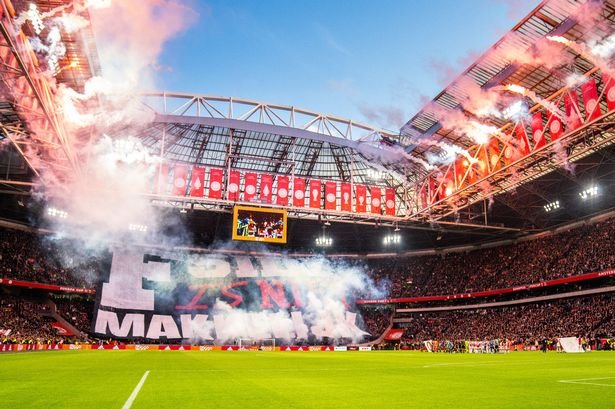 A packed Johan Cruyff Arena, I love it
So that made me wonder. From when on will we see packed stadia again all over the world. How much people will be needed to be vaccinated before we can watch a football game again in the way it was meant to be?
Hopefully it is May or June, but my guess is, it will be more like August or Septembre. But when it is back possible, I will be there, in the stadia of Cercle Brugge, Ajax Amsterdam, Borussia Mönchengladbach...
I can't wait!
Sincerely,
Pele23