That Day at Wahnahatchie Park (short fiction):
The rain wasn't letting up. We got in the car and drove out to Wahnahatchie Park and when we turned into the park, I saw my first tornadoes that day. They were taking off the tops of the trees. I had never seen one tornado, let alone three. Maybe they had split from one larger tornado before we got there.
Any rational person would have freaked and sought shelter, but Jimmy and I weren't at all rational. We were super stoned, and a little drunk too. So we had a blast watching the swaying tops of the trees getting ripped. The three of them were moving west to east and we'd entered the park from the south so, blind luck, thought we weren't actually in danger. We actually cracked open a couple more beers, got out of the car, and walked closer to get a better view of the show. When we got closer, we heard this loud bang and looked up, expecting to see another tornado on top of us. But it had been a lightning strike that had hit a tree next to where we'd parked the car.
That finally focused my attention. I've been scared of electricity ever since I'd had a finger between the prongs when I'd gone to plug in the Christmas lights when I was three years old. There'd been a flash-boom, I'd gotten thrown across the room, and my arm had gone so numb that it felt like it wasn't attached to the rest of me.
So Jimmy and I jumped in the car and got the hell out of there. That day at Wahnahatchie Park was probably the stupidest day of my life, but not Jimmy's. Two years later he cracked his skull while showing off with nunchuks trying to impress a woman he'd met in rehab.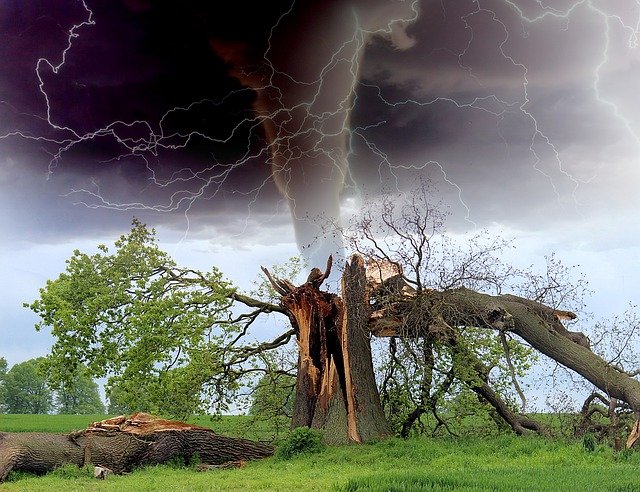 Coronavirus News, Analysis, and Opinion:
Virus Surges In Japan Ahead of Olympics
Prime Minister Yoshihide Suga wants to make a decision as soon as this week on whether to declare a state of emergency in Tokyo, Osaka and other areas, and ramp up restrictions to contain a surge in coronavirus cases just three months before the start of the delayed Olympics.
How Israel Got Skeptics Vaccinated
As Israel raced forward this winter and spring with its world-leading COVID-19 vaccination campaign, it waged an aggressive and largely successful campaign to confront false rumors and hesitancy about the COVID-19 vaccine among devout ultra-Orthodox and Hasidic Jewish communities, among the hardest hit by the virus in Israel.
Today, more than half of all Israelis have been vaccinated — including 80% of ultra-Orthodox adults over age 30, the health ministry says.
India's Descent Into Covid Hell
The country has descended into a tragedy of unprecedented proportions. Almost 1.6 million cases have been registered in a week, bringing total cases to more than 15 million. In the space of just 12 days, the Covid positivity rate doubled to 17%, while in Delhi it hit 30%. Hospitals across the country have filled to capacity but this time it is predominately the young taking up the beds; in Delhi, 65% of cases are under 40 years old.
While the unprecedented spread of the virus has been partly blamed on a more contagious variant that has emerged in India, Modi's government has also been accused of failures of political leadership from the top, with lax attitudes emulated by state and local leaders from all parties and even health officials across the country, which led many to falsely believe in recent months that India had defeated Covid.
Cryptocurrency, Investing, Money, Economy, and Debt:
Charles Schwab Looking Closely at Offering Crypto
Ethereum Gas Limit Hits 15M as ETH Price Soars
Bitcoin price 'relief' move to $47K pushes BTC below stock-to-flow trajectory
Politics:
How Trump Stalled $20 Billion in Relief for Puerto Rico
The Trump administration put up bureaucratic obstacles that stalled approximately $20 billion in hurricane relief for Puerto Rico and then obstructed an investigation into the holdup, according to an inspector general report.
General: Afghan military will collapse without some US help. The British got their butts kicked in Afghanistan. The Soviets got their butts kicked in Afghanistan. Why should the US be any different?
Trump's bleach news conference happened one year ago today. We've never been the same.
One year ago today, President Donald Trump took to the White House briefing room and encouraged his top health officials to study the injection of bleach into the human body as a means of fighting Covid. It was a watershed moment, soon to become iconic in the annals of presidential briefings. It arguably changed the course of political history.
'No Labels' Staffers Angered By Firm's Hiring Of Accused Sexual Harasser Mark Halperin
Trump may have left D.C., but his beefs with the FBI and the CIA simmer on among his House allies
Serendipity:
Malaria vaccine hailed as potential breakthrough
Demand for water is rapidly increasing as supply dwindles


Badge thanks to @arcange
Image credit: Barroa_Artworks (source)