My city is known for many things! Among then it is highly known as the city of TEA. That is precisely because of the agricultural growth of tea garden is quite high in the area of the city & division. I had various types of tea in the past. There are various types of tea and some of them were unique and I am pretty sure you are not aware with some of them. Let me share one of those types with you today!
---
বাদাম চা
---
Nut Tea, if I translate it in English. Yep, it is the right one that you are reading. This type of tea has become quite famous in my city. Honestly, I liked it very much as well. The most lovely aspect of this TEA is, you have to chew and drink the tea ;) . The key ingredient which attracts a lot of tea lovers out in here, is the NUT that is used in the tea. Which makes it very interesting to drink and chew the TEA. Well, actually you have to chew the nuts that is present in the tea and drink tea. Combine them both and you are chewing and drinking at the same time ;)
---
Another fact which really blew my mind away, is the place where it is situated at! It is roughly away from the city and you have to make a short trip of about 40 minutes to reach this place. And I can assure, this small trip was really worth it. Let me show you how beautiful this place is and what we have in here, which is making me praise this place this much ;)
---
রন্ধন কাব্য
---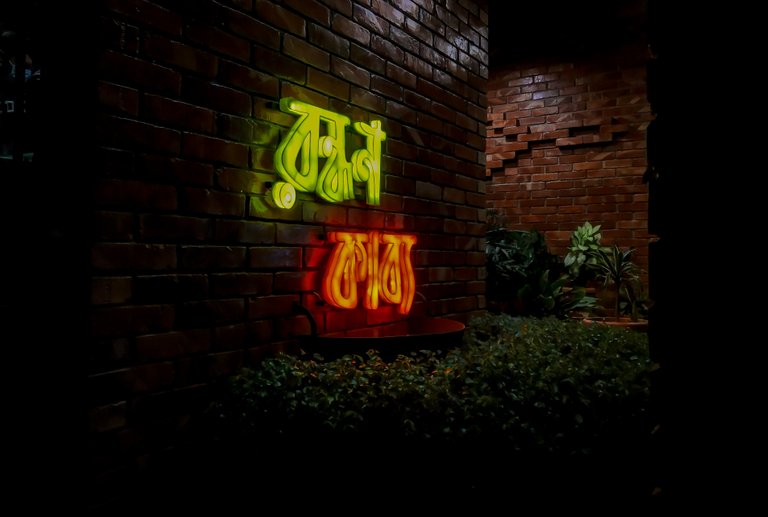 ---
The name of the place is Rondhon Kabbo (রন্ধন কাব্য). It is quite big and not only has a restaurant but has some outdoor sitting facility. Along with a big pond where you can take a ride with the boat ;) . It was pretty darn cold yesterday. As we went there late at night, probably was around 9 pm. Even though we were not there for that long but it was really worth it.
---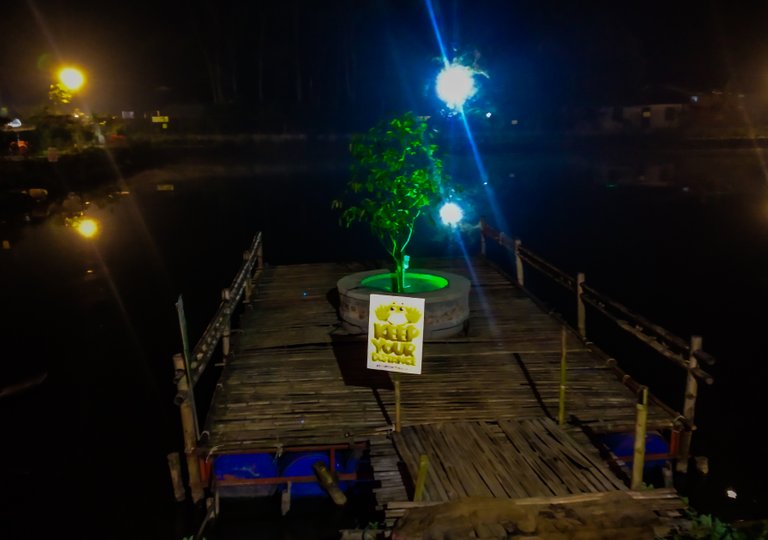 ---
The above image is the back yard of the place! And beside the pond there were arrangements for sittings. In simple words you can have similar to this view and have your drink or food, while you are there.
---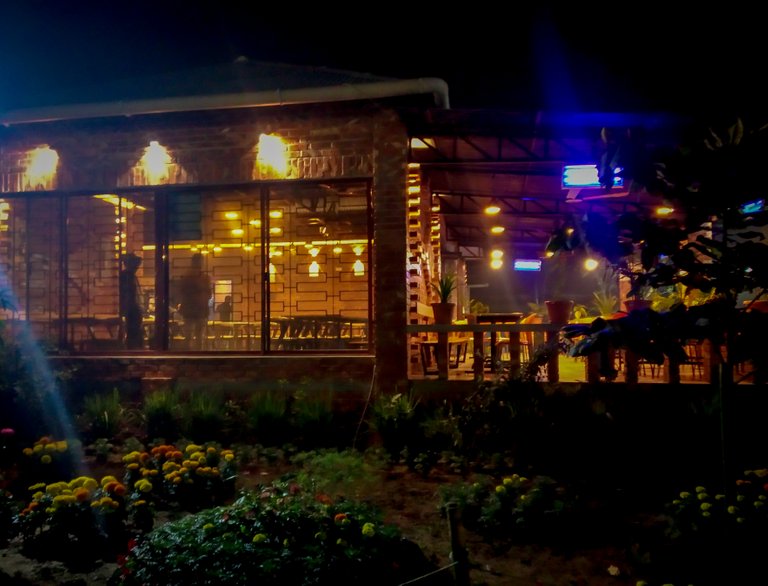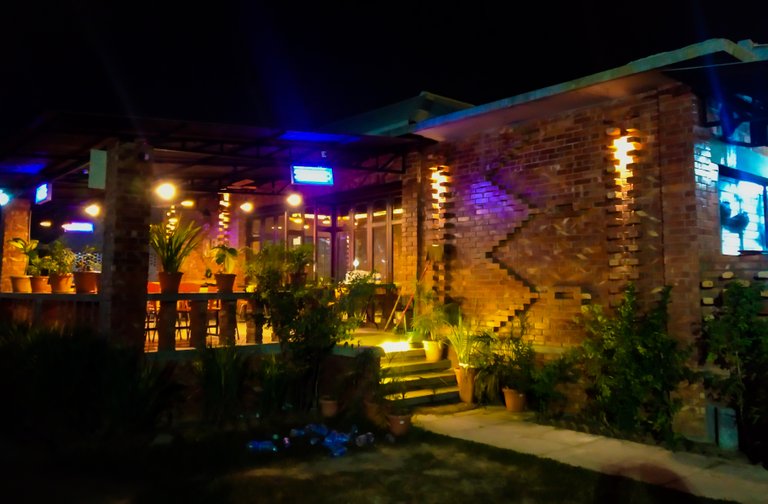 ---
---
The above two images are the main lobby and restaurant, where you can have some fine dining experience and enjoy the food. This is a lovely place for having some family time experience and the way it was designed and built, it was definitely made sure that every aged people can have some nice time in here and enjoy the time while they are here.
---
---
We sat in the small hut. I am not sure what would I call it, name it what you like. Since we were little late to take a peek out in there, we re-opened the hut and sat there instead of the main restaurant. It was chilling but it was nice to be there.
---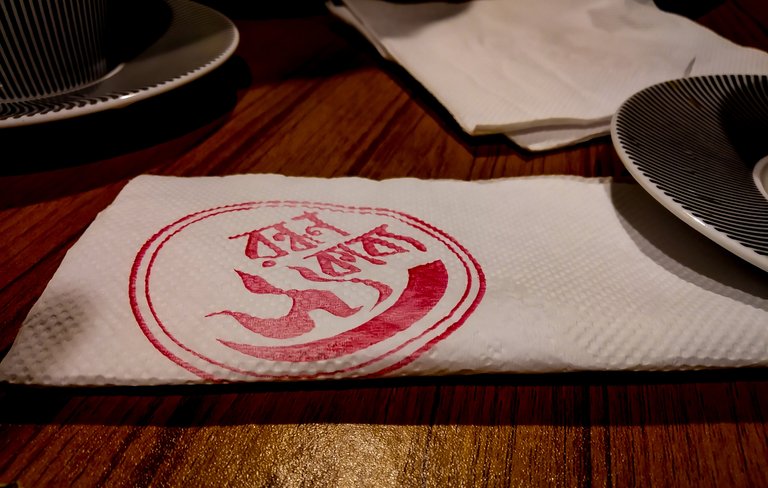 ---
---
Let me show you, how the environment actually was!
---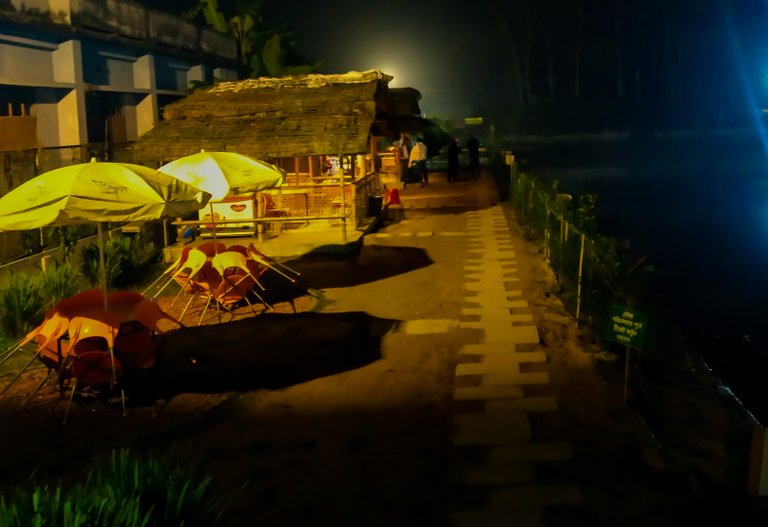 ---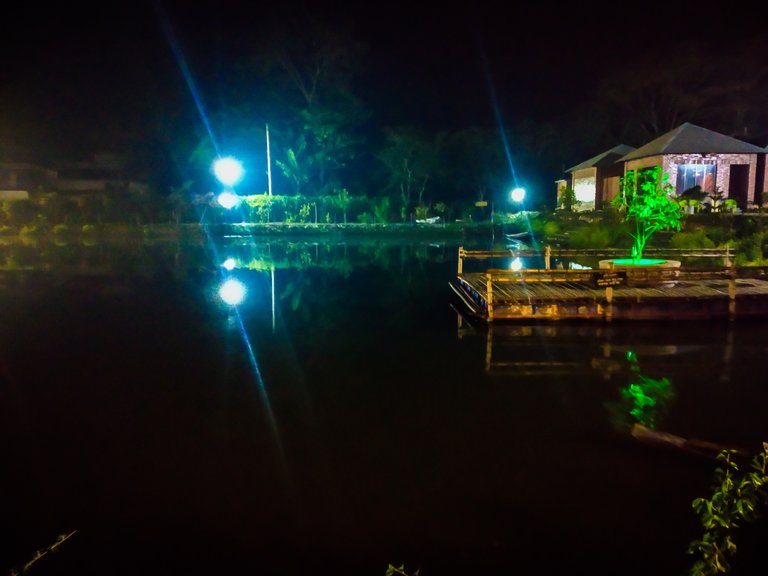 ---
---
The big part for the night! How was actually the Nut Tea/Nutty tea? I am not sure how would I actually say it. But it does sounds little weird when you have to say you chew and drank a cup of tea lol. But I suppose in this case I am correct! While this was just a refreshment tour and it was not just a regular tea, that I must say but all the hassle of driving through a village in this cold weather, it was somehow worth it!
---
---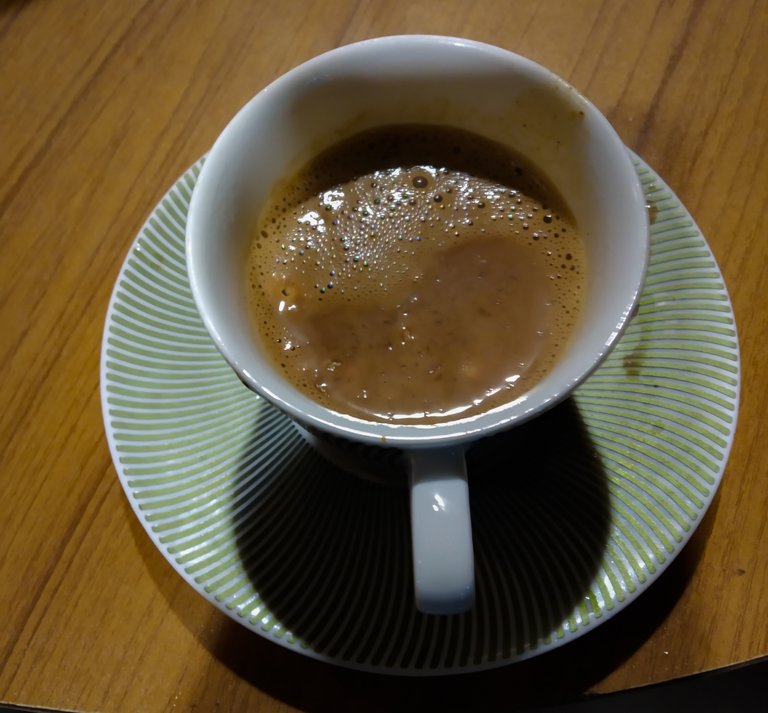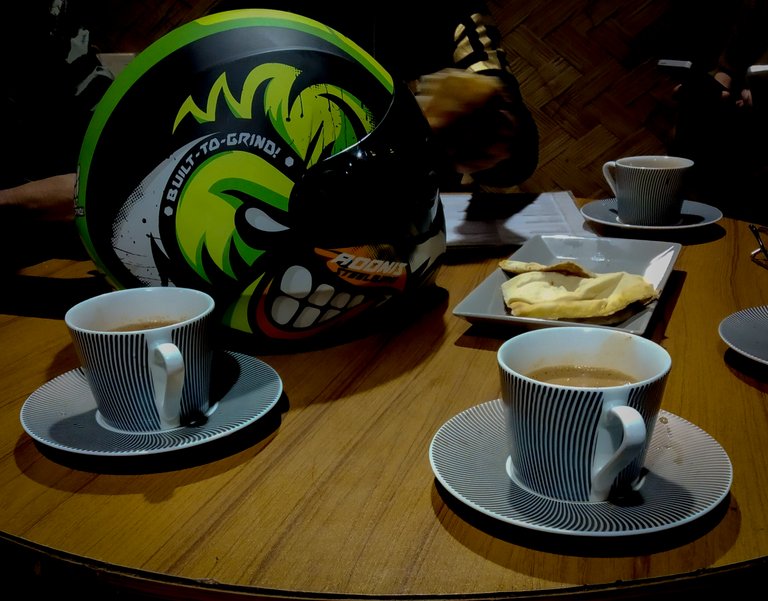 ---
Chilled with some bhai brother ;)
---
Best regards
Rehan
---
---