PRE-POWER UP BLOG: WHY YOU SHOULD PARTKAE IN THE POWER UP DAY || SAVED 180 HBD OF MY POST REWARDS TO POWER-UP

Today is the last day of the month, which mean tomorrow would be another power up day for the month of November. I guess you probably already know this but tell me, are you making plans in powering up some Hive. If not, tell me why you aren't?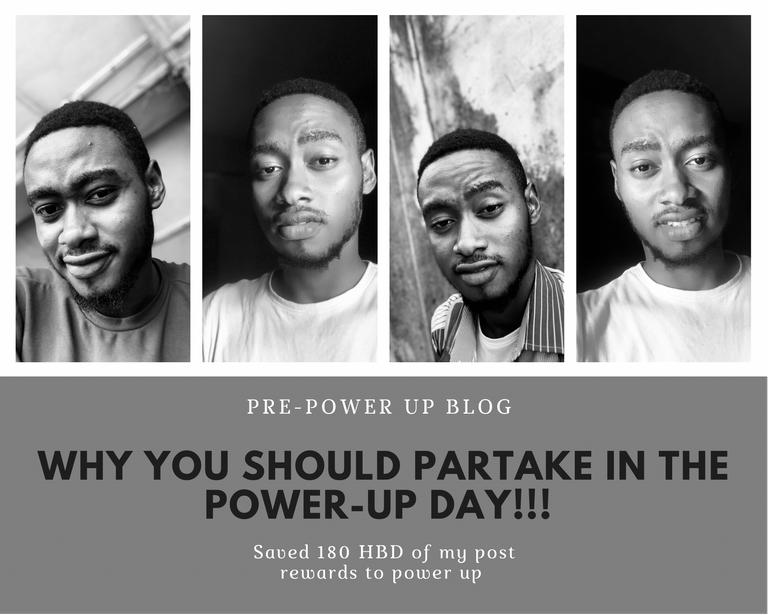 I know different people have their reasons for staking Hive and mine for instance is because it helps me plan for the future and what do I mean? I get to grow my hive portfolio, earn more curation rewards and in another way, get richer. Also, most importantly, I get to curate contents of posts I love, help support other authors who are striving like me.
Don't you wanna do the same? I guess you may have probably been doing that before but I find so much joy giving a significant difference in the post reward of an author. My vote value at of now with my current HP of 10,8000 Hive, I can give a maximum vote value of $0.5 at 100%, which is still quite something.
I guess if you are a newbie, you may not be able to relate to the joy of rewarding a post and if you definitely also want to have that same feeling you should consider powering up some hive. It doesn't have to be a significant amount of Hive, you just need to start small, little by little. You know what they say: Little drops of Water makes an Ocean.
It started the same way for me too, I was just 100HP as of june last year, and I determined to grow my stake by saving up to 150HIVE every month to power up. Although, there were many times I powered up more than 150 Hive, I only made 150 Hive my least bench mark. This really helped me to speed up my growth to achieve 10,000 HP and also helped me back later when I had issues and needed money real life.

If you don't believe me, I have proof. I made a post last year June celebrating a 100 HP and also two years on the blockchain. You should check it out here

You know what, I personally advise that you should take your Hive Power as Something more as your savings. I know that there is something called Hive Savings, but c'mon with Hive Power, you can do more magic with your account. You don't have your Hive lying down their only waiting for 10% yearly APR, when you can perform magic on the contents you like most.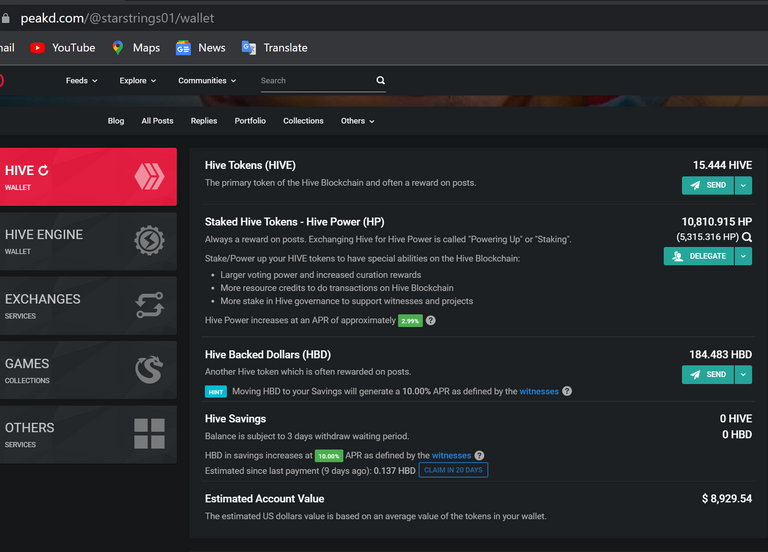 Since I want to become a more powerful Hive wizard, I saved up 184 HBD from the post rewards I have earned from the past 2 weeks, then converted it to Hive to get 224 Hive which I would be powering up by tomorrow. By tomorrow, I would be celebrating hitting 11,000 HIVE POWER!!!, I am just 1000 Hive Power away from achieving my goals of gaining 12,000 Hive Power for the year of 2021. This means I have the whole of November and December to make 1000 Hive Stake. I definitely Hope to get your support towards achieving that goal.

Anyways, thank you for all your support so far. I really do appreciate them because without you, there would be no starstrings01.


---


Click the banner to get redirect to Blogging Challenge Community.

Click the banner to get redirect to SMILE server, or: https://discord.gg/wyhVUvt.

SMILE and Blogging Challenge illustrations made by @tripode.
---
---