Live, work, love
I'm writing under the ocd community because I could not find a community that dealt with nonfiction, literary or otherwise. I hope this does not get me some sort of ban or something.
---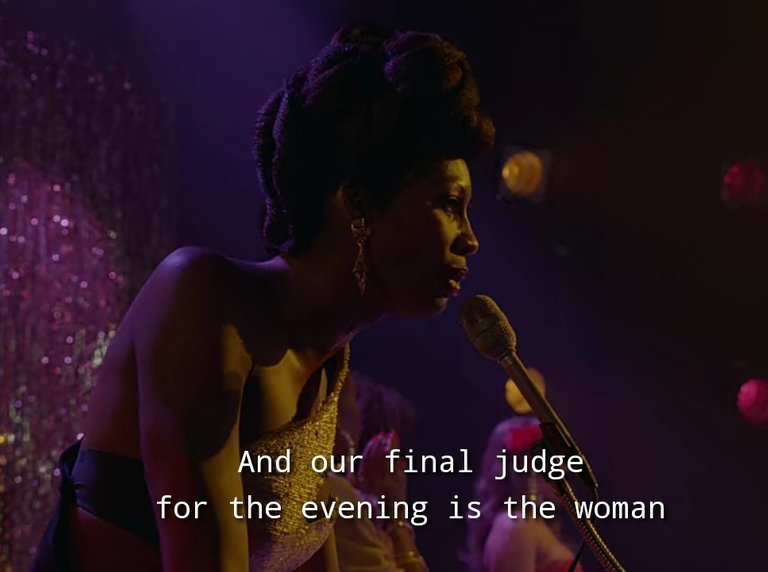 Netflix: Elektra from POSE
---
That being said, I enjoy movies, good ones. I am more of an action hero, spy stuff, crime thriller kinda guy and I enjoy a straightforward beginning and end under two hours movie. Once in a while, I get enraptured in a drama series but this doesn't last. Most series that I've come to enjoy either didn't end because the studio ended the project or it became too long and therefore, boring.
Some months ago, a beautiful friend gave me access to her Netflix account and this meant I could binge watch whatever. So I started with the regulars, Suits, The Walking Dead (which I stopped watching immediately. The undead subgenre of horror has never really been my thing), some animes like DOTA, Castlevania (which I loved) and so on.
One day, I saw a Netflix original series on the dashboard titled POSE. It has this elegant beautiful poised woman on the front posed like a model at a photoshoot. I read the overview and I became curious.
You see in this life we live in, a lot of us mouth off objections about certain people in our community without actually getting to know them, to know their story, to who they inside and outside and this has led to a lot of tragedy. A lot of people have died on street corners, in cold lonely places, in the beds of strange men and women, before mobs because of our objections.
I finished season 2 of POSE last night and I've been processing what it means to be LGBTQ in this world that we live in. It's hard enough to be poor, uneducated, coloured and woman in this world. These are the common denominators of the demographic susceptible to abuse and oppression. But to be LGBTQ means to be on the fringes, to be outside, separate, outcast, denied community.
The series POSE is set between the 80s and the 90s. This was a time when HIV/AIDS was still considered to be a LGBTQ disease, a curse for their sins. The LGBTQ community who lived largely around communities dominated by groups called Houses existed for their ball room culture. They dressed their flashiest, sexiest, craziest and showed up to walk before judges, vogue, dance to win trophies from different categories.
Blanca, a transgender person living with HIV who heads the House of Xtravaganza is a character filled with empathy who not only wants her house to be the best at the ball but also wants her children to be the best that they can be in their chosen endeavours. She gives to these mostly rejected boys and girls a place where they can be all they can be, to heal, to survive. From season 1 to 2 most of the show revolves around her and her interaction with people.
My favourite character though is Elektra. She is Blanca's house mother before Blanca leaves to form her own house. She is a tall, sassy, unapologetically flamboyant woman. I mean she sees herself as a star and no matter how low she fell (especially when she became homeless and has to dance at a show booth to get money) she never loses her sense of self. She never has any selfdoubt not just about her identity as a woman but also her place in society. She is hard but she is funny really especially when she goes crazy on people.
I have never actually seen a transgender person before, I mean in real life. There's a popular social media personality from my country known as Bobrisky. She is mostly laughed at or seen as a freak. She is the closest trans person I know of, although I have not seen her in real life too. I suspect that if not for her wealth, she would probably be dead. Human beings have always been afraid of different, of uniqueness, of change.
In watching POSE, I realised that there are facets to this life than can be explained by one textbook or the other. People make choices based on what is inside them not what is outside. To be a transgender person takes a lot of guts because no one is on your side. The guys want to pretend not to find you attractive and the women do not trust you or think you are out to take the little they have taken or been given.
I remember a true crime series I saw some years back, where a guy asked a girl out and she agreed only for his friends to inform him that she's a transgender person. He got so mad at this, thinking she had deceived him and he killed her. It was not who she was that made him angry. It was how it made him feel at first. This is the world we live in.
To be different is hard enough. To be blind, deaf or dumb; to be an albino, a woman, a black woman, an autistic person, to be mentally challenged, to be poor; things you have no control over, is hard. To choose to be different. To deliberately seek it, will get you into trouble. In this world, we are all trying to survive. We all need love. We find it difficult to give it.
I think seeing POSE showed me the varied possibilities of the human experience. Everybody deserves life no matter how frail and old or young and foolish, no matter their gender or colour, their education or lack thereof, their wealth or lack of it, their ethnicity, their beliefs. Let crimes be punished (be sure it is a crime not bigotry) but let a human being be allowed to be the best version of themselves that they can be. Amin.
---
---