LMAC88: They're Coming
That's my entry to the Let's make a collage - Round 88.
There has been a lot going on on our planet lately. Wars, global warming, pandemics, lockdowns, gas explosions and volcanic eruptions, and more. Only aliens are missing.
Well, we won't wait long for them. They are here and ready for us. But I'm not sure we'll like it.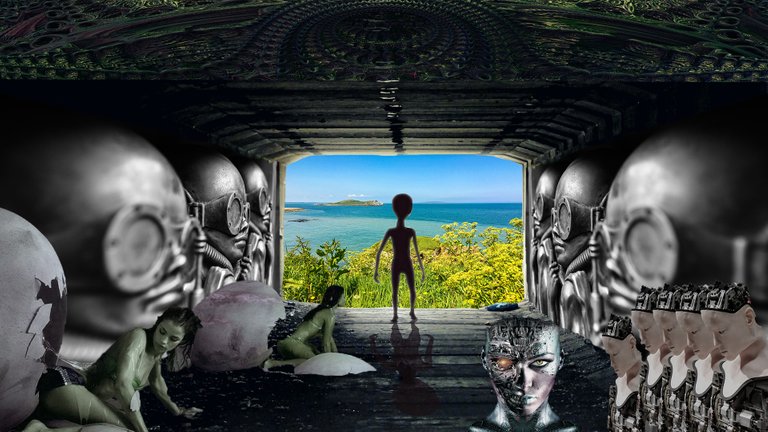 📷 😎 📷
Sources for collage:
Pixabay License - Free for commercial use, no attribution required.
📷 😎 📷
The process of collage creation:
The collage was made in Photoshop, I first created an environment for the collage by merging the original photo with a tunnel.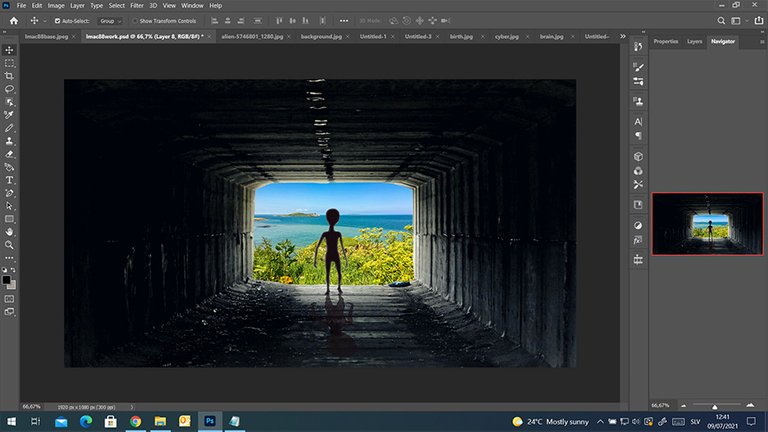 Then I added the left and right walls into the perspective.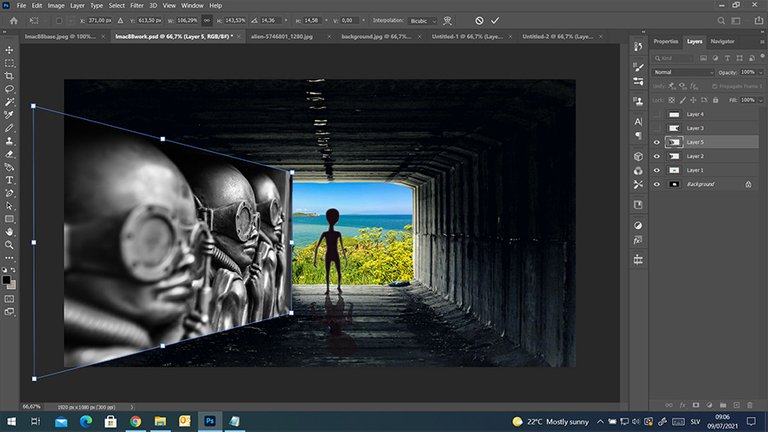 Next was a fractal to the ceiling in perspective.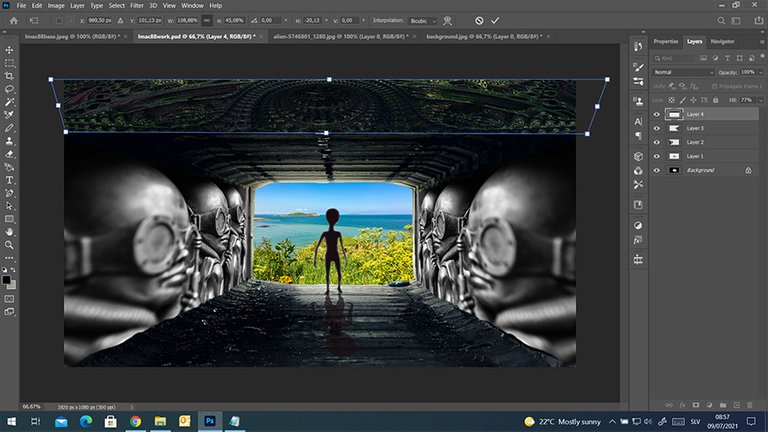 All other elements with background removed I added as layers to the positions.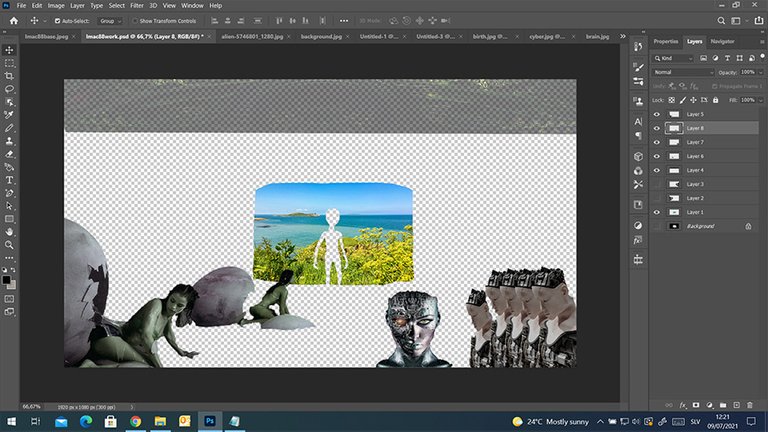 Hope you have fun! 😎
20% of the earnings of this post will go to beneficiaries of the community (@hive-174695).
Take a look at my previous LMAC collages:
Laugh, Bad Dream, Nuclear, Climbers, Holidays, Drama, Magic, ChimpKong, Modeler, Beerland, SteamPunk, Hypnotized Frogs, The Recipe, The Nest, Hippo AR, Kindergarten, Beasts, Attack, White Dust, After Hours, Penguins In The Ice, Witch In Town, Rescue, Christmas Special, PiP, Something Is Watching Us, Deep Sea Mermaids, All Of Them Smile, Chicken Is Coming!, Pumpkins And Devil, Turtles And More, Horses & Hamsters
📷 😎 📷
Stay Healthy!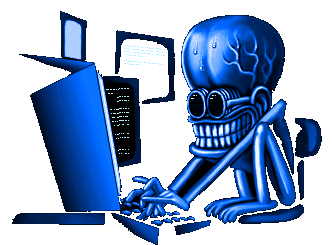 @seckorama
My NFT Showroom Gallery
Watch my 3Speak Channel
Take a look at my DTube Channel
Check out my DSound Channel
Live Music playlist
VJing playlist
---
---