LMAC94: HyperLoop
That's my entry to the Let's make a collage - Round 94.
In theory, it is supposedly possible to travel through space and time faster than the laws of physics say.
So, here I have invented one such point between two worlds where entities can instantaneously pass from one to the other. Well, scientists have not yet been able to calculate theoretically, nor even physically if they arrive intact ...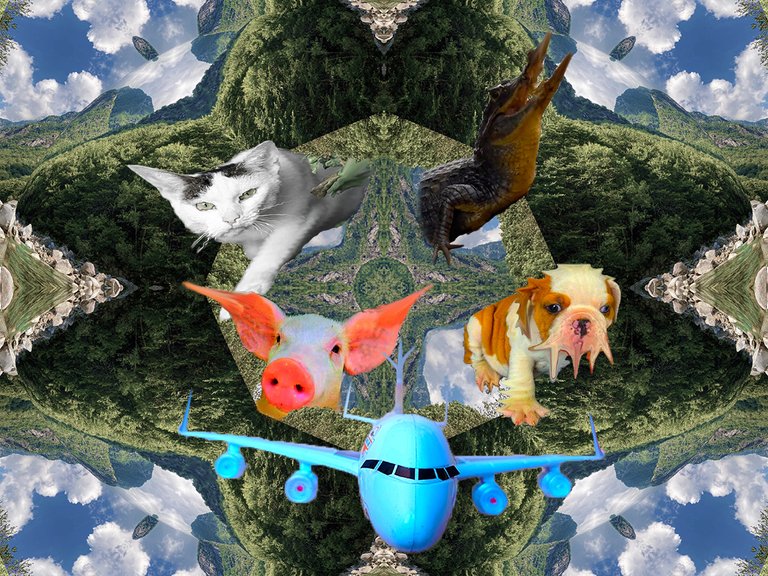 📷 😎 📷
Sources for this collage are:
and LMAC.gallery:
The process of creating a collage:
I used two applications to create the collage, Paint.Net and Photoshop. I used gif animations to explain the process.
First, I created a kaleidoscope of the base photo in Paint.net using the DPL Kaleidoscope Distorsion Effect.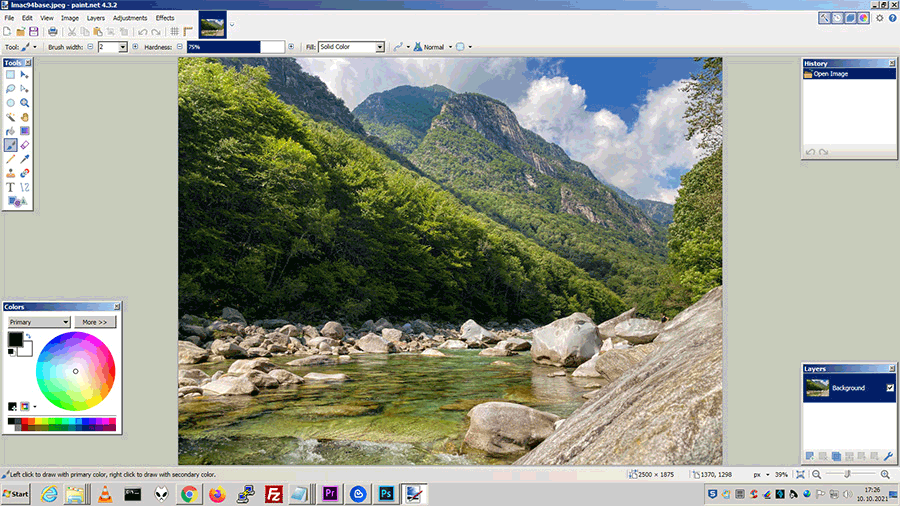 📷 😎 📷
I continued in Photoshop. I enlarged the area in the center connecting the two worlds because it seemed small. I used the Spherize function.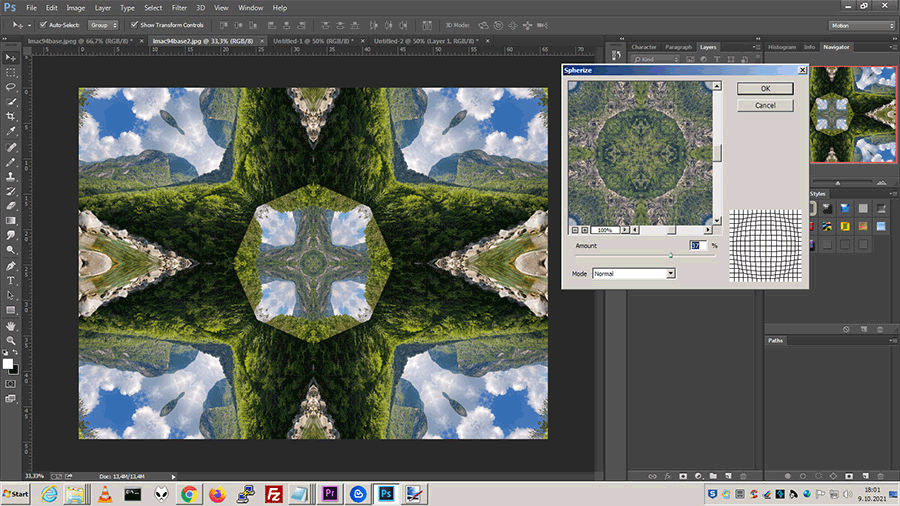 📷 😎 📷
All the elements from LMAC.gallery that I added to the collage had to be cut from the original photos and further processed.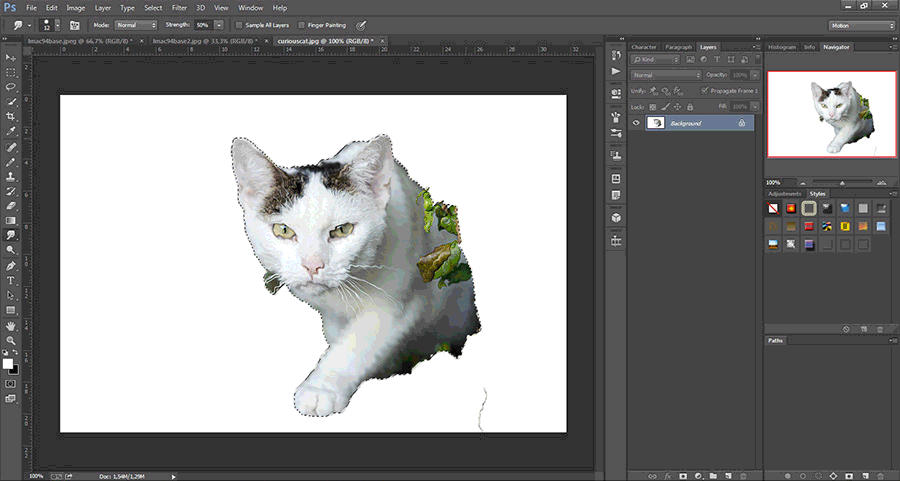 📷 😎 📷
Finally, I added all the elements to the layers in their place on the base photo in Photoshop.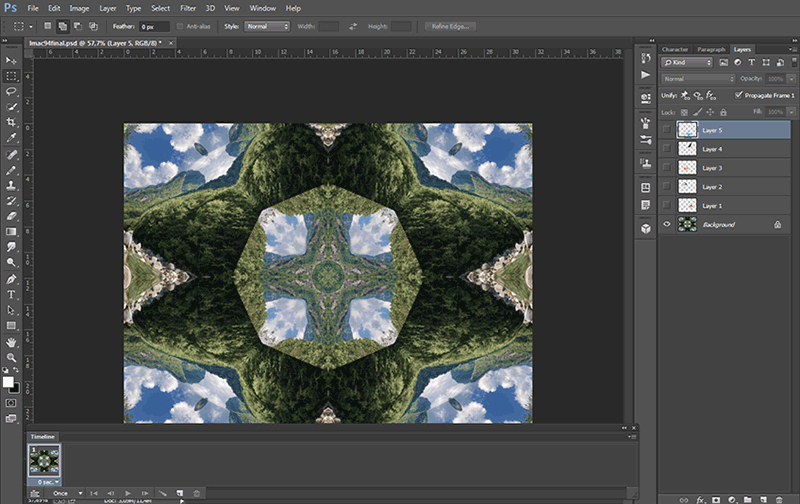 Hope you have fun!
📷 😎 📷
Beneficiaries:
Take a look at my previous LMAC collages:
Victimizing, FlowerPop, MixZone, New Season, Relax, They're Coming, Laugh, Bad Dream, Nuclear, Climbers, Holidays, Drama, Magic, ChimpKong, Modeler, Beerland, SteamPunk, Hypnotized Frogs, The Recipe, The Nest, Hippo AR, Kindergarten, Beasts, Attack, White Dust, After Hours, Penguins In The Ice, Witch In Town, Rescue, Christmas Special, PiP, Something Is Watching Us, Deep Sea Mermaids, All Of Them Smile, Chicken Is Coming!, Pumpkins And Devil, Turtles And More, Horses & Hamsters.
📷 😎 📷
Stay Healthy!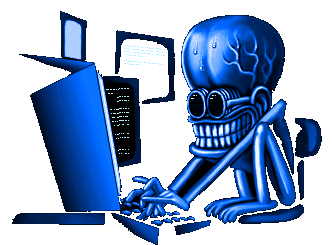 @seckorama
My NFT Showroom Gallery
Watch my 3Speak Channel
Take a look at my DTube Channel
Check out my DSound Channel
Live Music playlist
VJing playlist
---
---