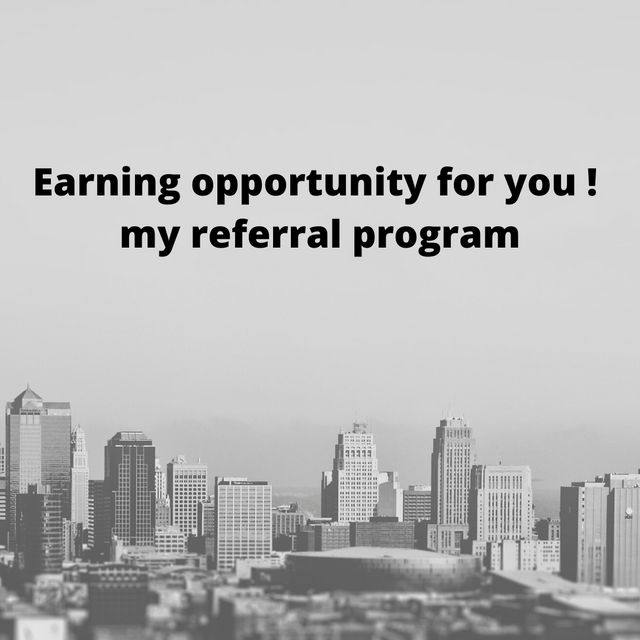 Hi my friends,
Some years ago I started to run my own crypto currency faucets and at a time they were among the most successful ones online. My website ref-hunters.ch was ranked around 90'000 by alexa which is quite impressive. I was running close to 9 faucets at a time and it started to take a lot of time to maintain and control. I also started to get scammed by bot users and my faucets were soon not profitable anymore. In December 2019, my microwallet processor faucethub closed its service and there was no alternative around. So I simply took my faucets offline.
Fortunately, a new promising service emerged. The name of the microwallet is faucetpay and the most serious faucet owners are using it already. In times of big changes there are always big opportunities. So I decided to open my Dogecoin faucet again with faucetpay.
It's a simple Doge faucet that comes with a couple of banners and some pop-unders. There are however no short links. I believe it is quite easy to claim from this faucet and as user friendly as faucets can be.
Why could this be interesting for you?
I started this faucet on 7.1.2020. This means that it is brand new with very few users. The faucet offers a referral program with 10% referral commission. You can send the referral link to your friends and if they enroll and claim from the faucet, you will always earn 10% referral commissions directly to your faucetpay account! Imagine if you can refer 10 or 100 people, how much passive income you can make...
How to proceed?
The first step is to create a free account with faucetpay.
Next you will have to link a Doge address to this account.


source: faucetpay. To link your addresses with your faucetpay account go to "linked addresses" in your dashboard
With this linked Doge address claim from my Dogecoin faucet
At the bottom of the faucet you will see your referral url.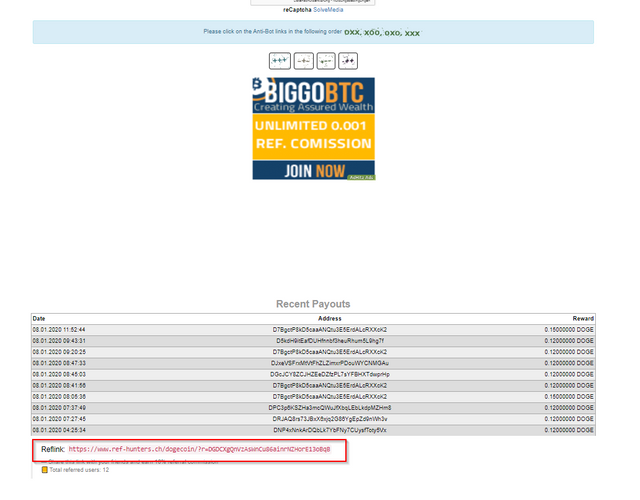 source: Dogecoin faucet. After claiming, you will find the referral link at the bottom of the page.
Send this url to your friends, post it on social media or write a review about this faucet
Each user that will come to the faucet over this link, will become your referral and will bring you 10% referral commissions
You just need to collect your earnings on Faucetpay. You don't even have to claim from the faucet yourself to get referral commissions.
When can you start?
Start immediately. The earlier you are active, the more referral you might get!
Please write a comment below if you need any help or if you have questions.
A list with all the faucetpay faucets
If you want to scale your business and promote several faucets, I've built a complete list with all the faucets that are supported by faucetpay. The list is updated every hour and can be sorted according to several parameters, like the number of users, the amount paid to the users, the financial health, the timer between two claims:
The complete list with all faucetpay faucets
Best regards,
Achim
---
The 10 best BTC Faucets in 2020
The 100'000 satoshis a week strategy - Free e-mail course