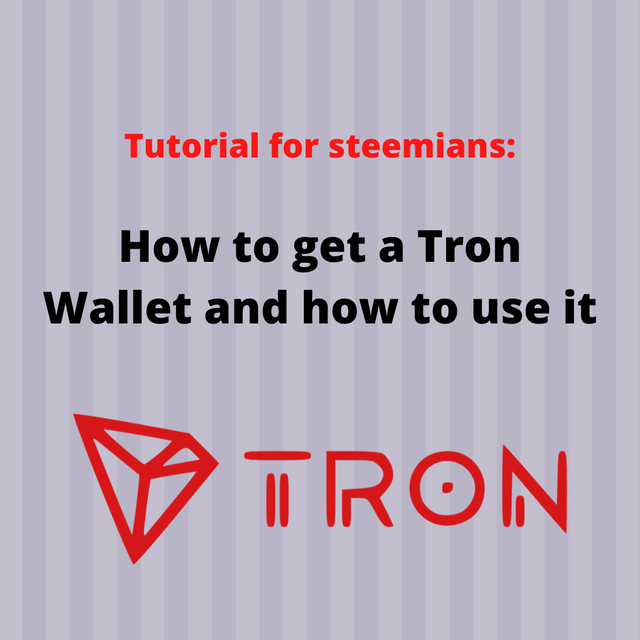 As a promise to my friend @juanmolina, I created this step by step guide how to get a Tron wallet and how to use it.
Little disclaimer: I've started to use tron about 5 days ago. So I'm very far from being an expert. However what I've learned is quite fresh and therefore I want to share this with you. There are probably many other ways to reach the same results. I would be very glad if you could add lacking knowledge in a comment.
How to get a Tron wallet
Open Tronlink in your browser by clicking the symbol next to the address bar of your browser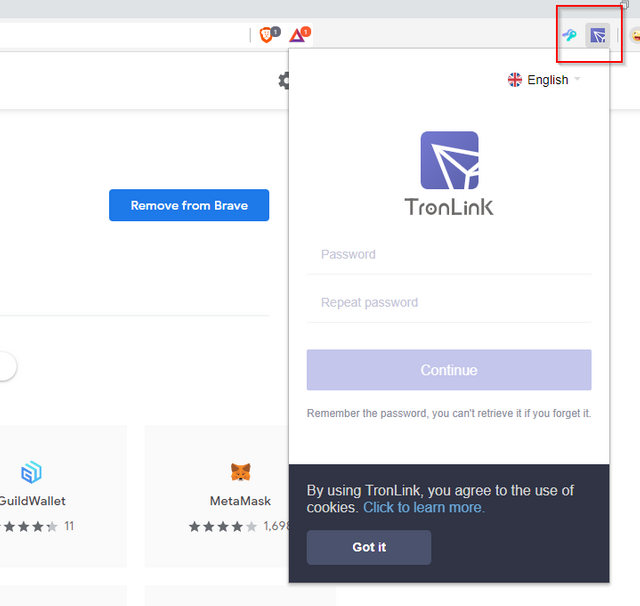 source: TronLink extension
You will be asked to create a password and you have to enter it twice.

You can now create a new user.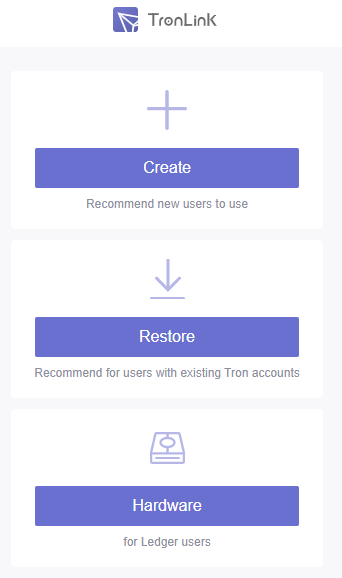 source: TronLink extension
You can chose your username. You will then receive a mnemonic password that you have to write down. In the following screen you will be asked to reconstruct this password by placing the words in the correct order.

Your account has now been created and you will get a tron address: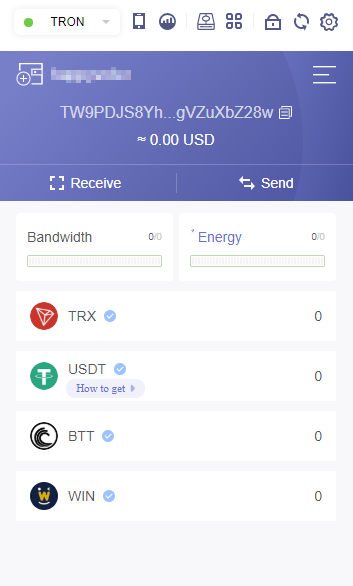 source: TronLink extension
How to use your Tron wallet
To use your tron wallet you need to understand how Tron works. First, login with the Tron Link extension, then go to Tronscan: https://tronscan.io/#/account
This is the main explorer of the Tron blockchain. On Tronscan you will see your dashboard.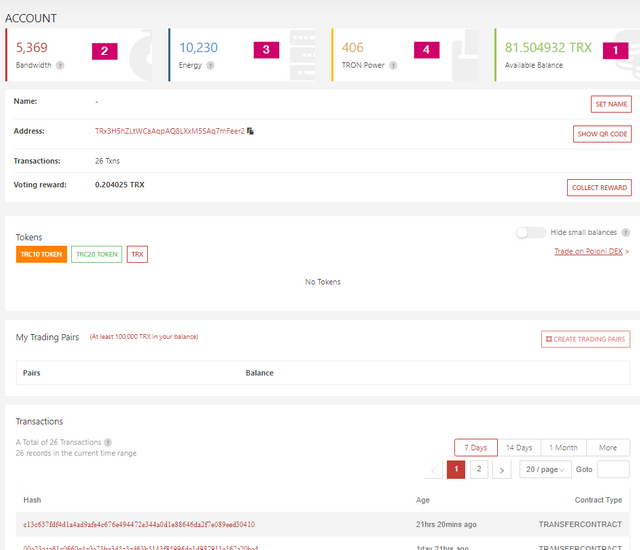 source: https://tronscan.io/#/account
On your tronscan dashboard you will be able to access all your transactions and also see the tokens that are linked to your account. At the top of the dashboard you have a kind of status bar of your account which will determine how your account will work.
This is the amount of liquid tron on your account
This is the bandwidth at your disposal. You need bandwidth to post transactions to the blockchain. Every activated account starts with 5000 bandwidth.
This is the energy at your disposal. You need energy when you create or execute smart contracts on the blockchain
This is your Tron Power. It is comparable to steem power. It is tron that has been frozen.
Why freeze Tron?
In your dashboard below your transactions you find the freeze menu: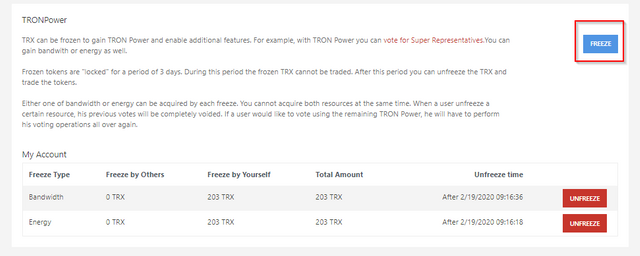 source: https://tronscan.io/#/account
In order to do transaction with the tron blockchain you need bandwidth and energy. You can increase the bandwidth and the energy at your disposition by freezing tron. You can select if you want to freeze your tron for bandwidth or for energy according to your needs. Frozen Tron allows you to make a certain amount of transactions for free. If your energy or bandwidth is used then your transactions will cost you! All the frozen Trx tokens together represent your Tron power. You can unfreeze your tokens after 3 days.
The energy and the bandwidth restore themselves after a certain amount of time. I don't know the mechanism exactly but I can give you an example of what things cost:
I had 5 USD worth frozen in energy. This allowed me to trigger 1 smart contract for free. The second triggering of a smart contract cost me 0.26 Trx. This represents about 0.005 USD. It took more than 24 hours till my energy was back to 100%.
An alternative to freezing tron
If you don't want to freeze your trx to make transactions on the tron blockchain, you have the possibility to borrow energy from the website http://www.tronlending.org/. To get this energy you will have to pay tron. However this is slightly cheaper than to pay for your transactions.
Use your Tron Power to vote and to get passive income
Freezing your tron allows you to get free energy and free bandwidth. Wir this tron power you can also vote for a super representative. This would be like a witness on the steem blockchain. You can change your vote regularly and there is a votation round every 6 (or 8 hours? I don't know exactly). There are 27 super representatives who are responsible for the network to run. A lot of these super representatives share their income with the people voting for them.
If you chose a super representative that lets you participate in his earnings, you can make passive income from your frozen trons. You can vote and see the vote sharing ratio on the following page:
https://tronscan.io/#/sr/votes?from=tronlink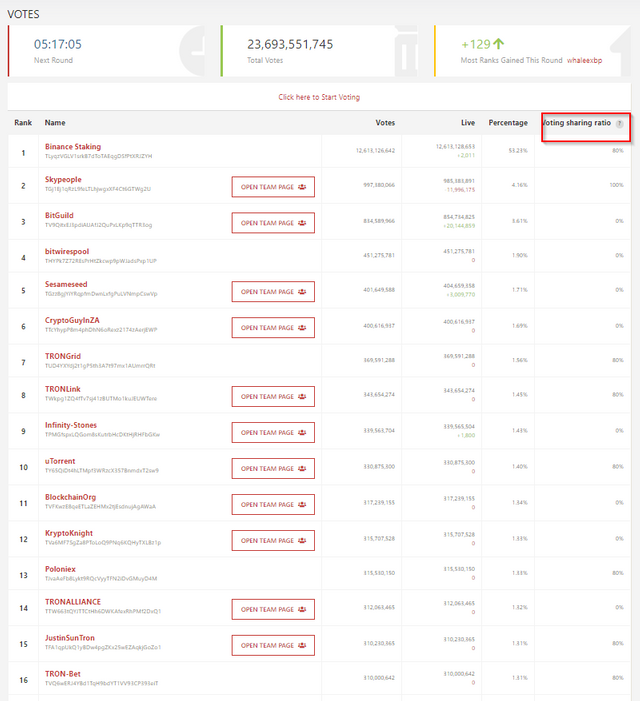 source: https://tronscan.io/#/sr/votes?from=tronlink
How to get Tron with Steem
Get Tron using Splinterlands
If you own a splinterland account, it is quite easy to get tron. You can link your tron wallet with your splinterland account. You can then withdraw your dark energy crystals (DEC) to your tron wallet. The DEC can be exchanged for TRX on Trontrade: https://trontrade.io/exchange/44
If you don't have DEC you can buy it on steem-engine https://steem-engine.com/?p=market&t=DEC. You then have to import them first from your splinterlands account.
Get DEC from steem-engine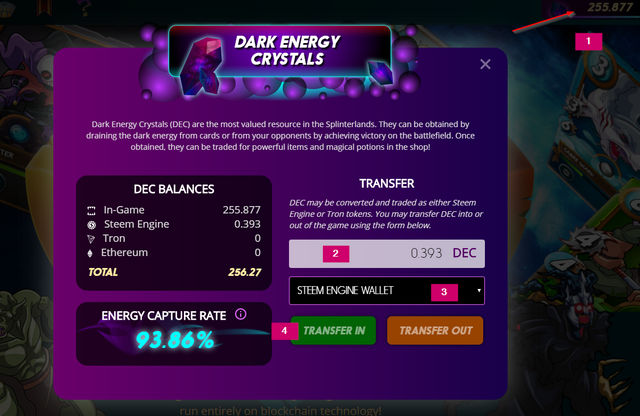 source: Splinterlands
Click on your DEC window at the top right of your screen
Enter the amount you want to import from Steem-engine
Select Steem-engine wallet
Click Transfer in
Send DEC to your tron wallet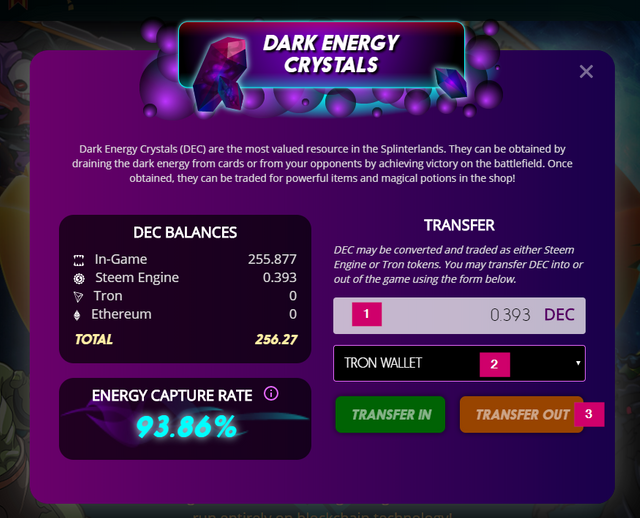 source: Splinterlands
Enter the amount of DEC you want to transfer from Splinterlands to Tron
Select Tron wallet
Chose Transfer out
You can now exchange your DEC for TRX on Trontrade
Buy Tron over Binance
You can buy TRX over Binance with BTC. There is also the trading couple Steem / BTC. So in two steps you can buy Tron with Steem.
Get Tron for free
There are several websites that offer your free tron. Like that you can get Tron without having to pay for them:
Faucet Crypto
ES Faucet
Firefaucet
Allcoins
---