How to save fees when trading Hive-Engine Tokens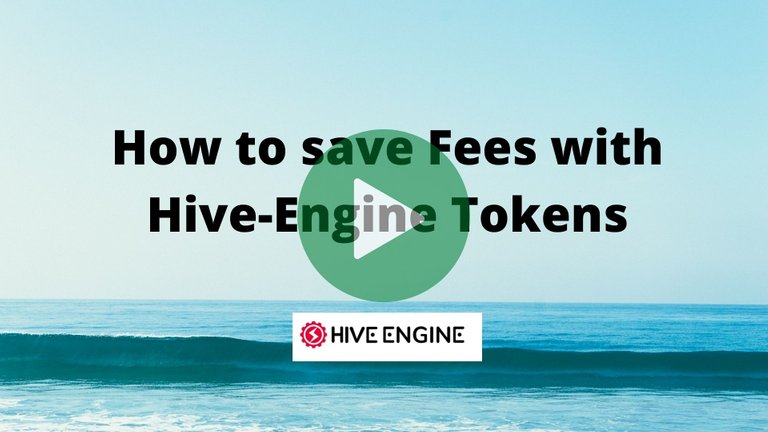 You probably all know Hive-Engine. It's a great plaform where you can buy and sell Hive-Engine tokens. The great thing of this platform is that it's free to trade. There are no transaction costs when you buy or sell tokens on the market.
The only fees on Hive-Engine are deposit / withdrawal fees
The only fees that you will encounter on Hive-Engine are fees when you deposit or withdraw Hive. The costs are 1% for deposits and 1% for withdrawals.
Save 75% of these fees
I've stumbled upon a way to save 75% of these fees. I do that simply by using another front end. When you use LeoDex, you get access to the same hive-engine market. But when you deposit over LeoDex you will only pay 0.25% and only 0.25% when you withdraw your Hive. You can save 75% of the fees simply by using Leodex instead of Hive-Engine. Whatever you deposit on LeoDex will be available on Hive-Engine as well.
If you are dealing a lot with Hive-Engine tokens or if you have bigger amounts to transfer to and from the market, I believe that using LeoDex will allow you to save a lot of costs.
Example
You want to trade with 1000 Hive:
| Front End | Costs at Deposit | Costs at Withdrawal | Total Fees |
| --- | --- | --- | --- |
| Hive-Engine | 10 | 10 | 20 |
| LeoDex | 2.5 | 2.5 | 5 |
For this example you would save 15 Hive just by using LeoDex !


---
Let's connect on Hive, Lbry or on Publish0x
My free e-mail course: The 100'000 satoshis a week strategy

---
---