Hello everyone
Your 2020 has been pretty good for cryptocurrencies and New Year 2021 has been amazing so far and because of the price movement of new investors entering this space. Crypto is doing good but we cannot deny the fact that it is still part of our life I don't see that in the next 10 years crypto can reduce the use case of fiat.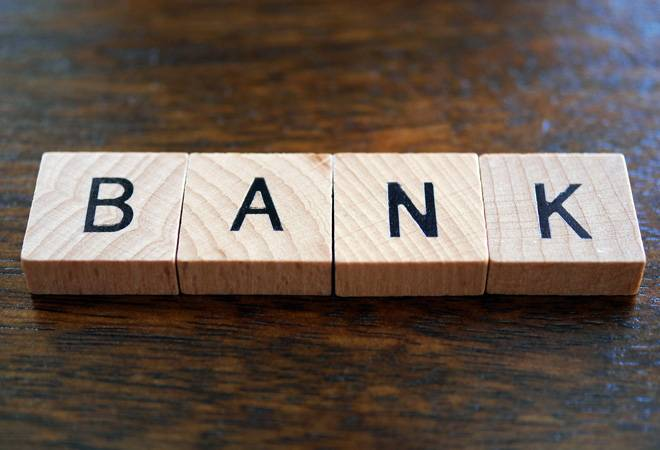 Banks have already started reducing the interest on various deposits these days here in India they are hardly paying 6% or more interest. Only a few brands are offering more than 6% interest on deposits. Very few banks are offering an interest rate of 6% on more on deposits that to with certain condition of tenure here I am sharing and snapshot the percentage from some of the banks.
These are some of the leading banks in India and as you can see the range for interest is less than 6 except for one bank. This is applicable with all the banks and the rate of interest is approximately 5 to 6% annually for a deposit of one year or more however if it is for less than one year then it will be even less than 5%.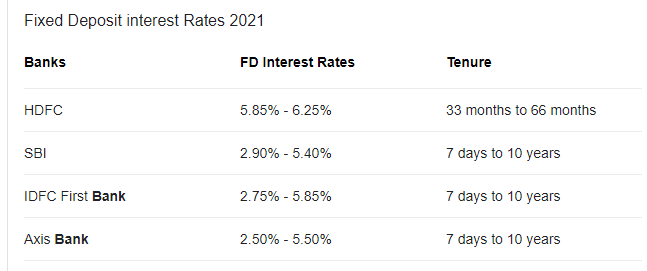 src
This is the situation for the fixed deposits and now let's have a look at the rate of interest for the savings account as well. if you take a look then you will see that the maximum rate of interest 4% starting from 3% and I believe that getting 3 to 4% interest in a year does not bring any value in terms of return on investment.

---
Looking at the current scenario I do not find the Bank a good option for any type of investment this is why I moved away from traditional deposits. We certainly need bank accounts for various payment purposes and financial transactions but for deposits, its not the right place it's that we should look for another option and this option can be Crypto for sure depending upon how much risk one can take.
When it comes to investment then I believe long-term is always the safest and best option. Obviously, there are many other instruments like stock market real estate gold commodities, and crypto ofcourse. All segments bring some sort of risk factor as well because these are capable of giving higher returns as compared to banks but cryptocurrencies are better options in returns however it's highly volatile.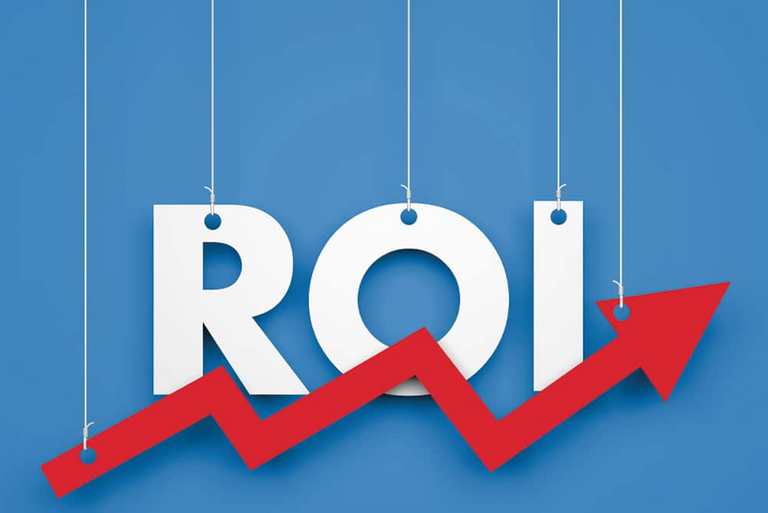 It's been almost 2 years and I have not invested any money with banks because of the reason that they do not offer good returns and the majority of my investment is going in Crypto. I am not saying that everyone should join Crypto but I surely suggest that it's worth checking out if you find it was the as compared to wherever you are investing for a traditional amount of return.
Things are evolving with passes of time and as an example, I can say that 15 years back we were happy with a feature phone from Nokia but do you think that phone will now do great in 2021? obviously, the answer would be NO so in the same scenario, and up-gradation in terms of investment is also necessary. People should now lookout for a better option which was not available 10 or 15 years back.
More risk brings more gain and there is no good return if one does not agree to go with risk. I have shared what I think and what I follow in my life and its up to everyone's choice how they want to invest and how much risk they can afford.
Thank you so much.
Have a great day.