Yesterday was the day for UNI in the crypto world and it was hot talk of the town. Its very obvious that they have given a huge amount of 1200-1600 USD depending upon at what price users sold it.
Basically UNISWAP has distributed a minimum of 400 UNI tokens to all their existing users whoever had used their platform prior to 1 Sep 2020. Unfortunately, I never used UNISWAP before so I was not that lucky to get this opportunity but its a crypto world where not everyone can use everything available. Although I have seen many posts here people sharing their happing after getting the claim.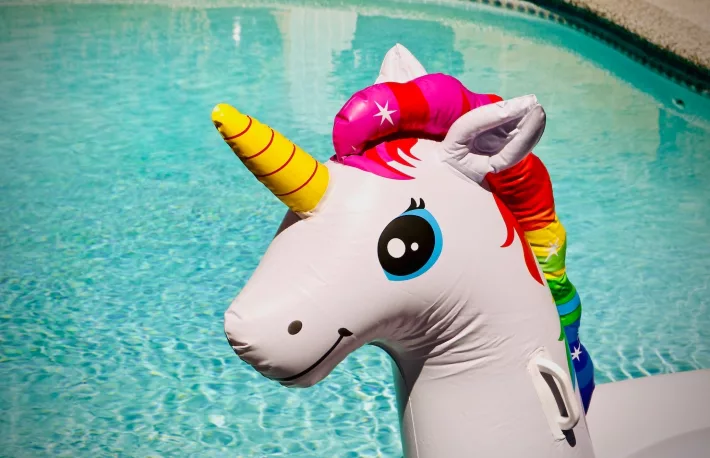 Most of the users sold their tokens between the price range of $3-4 and now this has gone even higher and this time price is more than 6USD. Those who have already sold their token feeling sad because the price has significantly and at this they would have made USD 2.5K easily. The problem with such airdrop is that we are not sure about the price range most of the users try to sell out and grab the profit as soon as they can.
This token has got so much hype in a day that resulted in its listing on Coinbase in a day which is not a usual case. Coinbase is a kind of exchange where the listing is not easy but UNI has done. Looking at its hype in the market and crypto space may exchange tried to grab the opportunity by listing the token rapidly. Even Indian exchange WazirX listed it on the same day.
Uniswap (UNI) is an Ethereum token that powers Uniswap, an automated liquidity provider that's designed to make it easy to exchange Ethereum (ERC-20) tokens. There is no order book or central facilitator on Uniswap. Instead, tokens are exchanged through liquidity pools that are defined by smart contracts.
here is the coin snapshot from coinbase-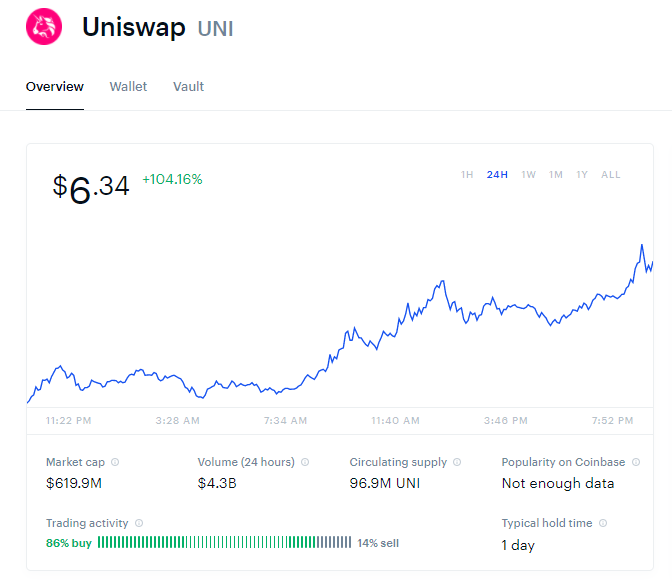 Within a day it has got a market cap of almost 620 Mn USD and as per the current trend 86% of users are buying and only 14% are selling so the pressure on the buy-side is quite high. If this trend continues then we can see it moving up further however its difficult to predict its next move.
---
Uniswap token UNI also resulted in a massive increase in ETH gas price and transaction cost went so high up to 30$ which is huge. We have seen fire in gas price because of DeFi but this UNI airdrop has added fuel on this fire. I check the gas fee and Uniswap is on top of all the tokens leaving Tether USD behind.
https://ethgasstation.info/

---
Overall its the huge airdrop that I have ever seen and people have a good amount out of it despite the fact what price they sold it. Anyways it is free money so its ok and no need to think a lot about it
---
Thank you so much
Have a great Day