Hello community, very good start of the week to all. I have been thinking a lot lately about saving and investment issues, reading a lot too, because it is something that nourishes us permanently, if we want it. And if we are heading towards the goal of being able to have a diverse and lasting income "training " must be something constant.
Many people who focus on traditional finances and I could say that many times "archaic", think that the best thing to do is to save, to have your savings account, among other similar things. Well, yes, you have to save, you have to have a fund for emergencies, but is it really profitable to have money in the banks? In my opinion, simply no. I am currently of the opinion that idle money produces nothing, that fiat money is in permanent devaluation and that it is absurd to keep it, especially if we focus on analyzing those countries that are in crisis and the rate of devaluation is very high.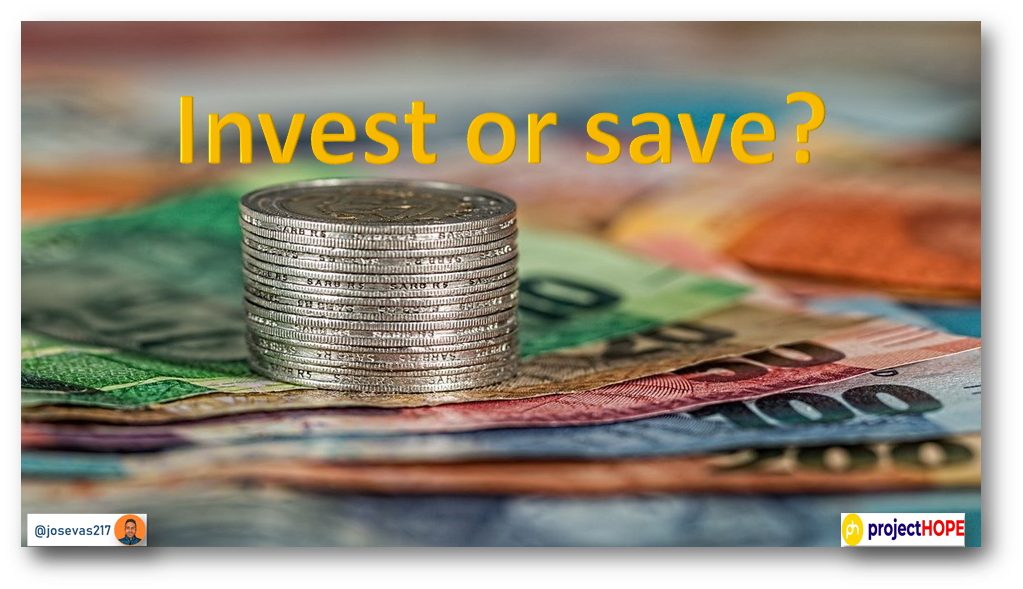 Source
I remember that in my country, Venezuela, about 20 years ago, before this current crisis began, an aunt was a millionaire, because she had always had a good business, which managed everything in fiat currency, that is to say in "bolivars ", however, it never occurred to her to buy dollars to somehow back up the money, she never dared to do anything else.
Of course, I know that the dollar is a fiat currency as well and that like all of them, it suffers from devaluation, however, I believe that it is the one that devaluates the least of all, and it is also still the main exchange currency worldwide, which makes backing physical money in this currency a little more stable.
The years went by and the devaluation of money became present on a large scale, leaving her with very little money, and she found herself in a very bad situation, and all that she had been able to save for so many years was simply reduced to nothing, sad, Do you not think so?.
These things have served me as a great learning experience, and nowadays I always try to have what I need for my monthly expenses and a little surplus, the rest is better to have it producing, not paralyzed, not converted into Fiat because I sincerely feel that I lose, that it is devalued daily.
Luckily I am in this field of cryptocurrencies, in which options are constantly emerging, and that by studying very well these opportunities you can take advantage of them.
I am not against saving, but as long as it is for a specific purpose, I am more inclined to investments, since they put the money to produce, much more than what you can generate in a bank by having the money there.
I think that saving is necessary, of course, but for specific purposes, when we save the capital is added, and that is a good thing, however, when we invest, when we make a good investment, the money is not added but multiplied, and that is what is more important.
Of course, what I have said in the course of this publication are personal thoughts, but I would like to know your opinion regarding this subject, what is better for you?
Invest or save?
Thank you very much for reading me, excellent week to you.


I authorize the use of this banner to everyone who wants to do it.