Hello community, I hope you all have a great weekend, I would like to talk about something that many do not like, I think almost no one, really, but you will agree with me that Losing and being wrong is part of our life. There is not someone who is never wrong, there is not a person who has not lost at something, it is a reality that we have to deal with.
When it comes to business, it seems that people become more sensitive, because every business or enterprise from the beginning is perceived and conceived with the possibility of making money, not losing it (even when it is within the possibilities). But it can happen that we lose at the beginning and then we do better, or it can happen that, without a proper risk control, we lose everything, or not?.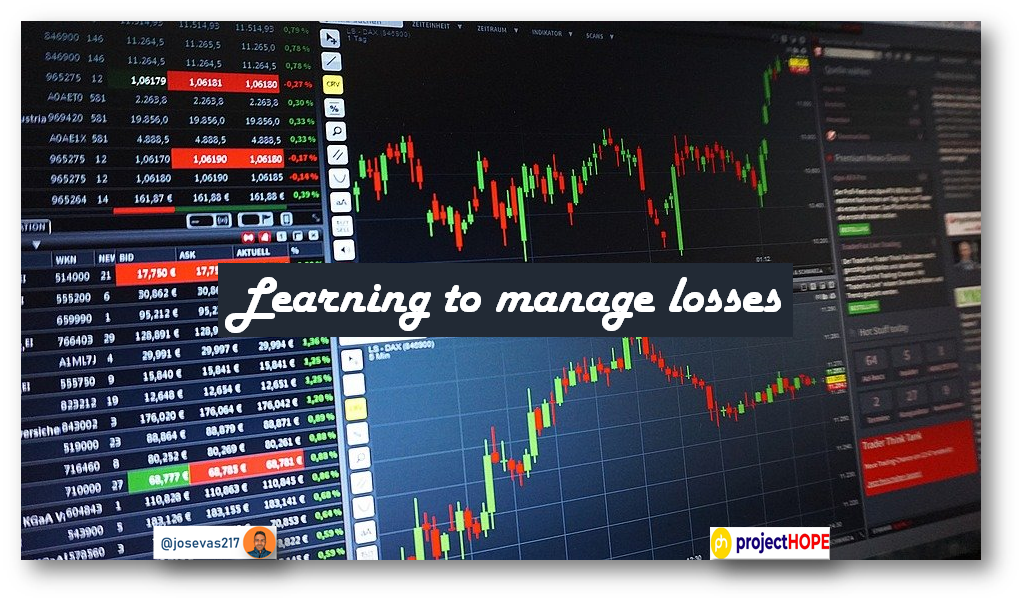 Source
Well, in this sense, I want to remind you that a few weeks ago I shared some posts | Sharing a little of my trading experience - Part 1 Part 2|in which I commented some aspects that I considered important in trading, world in which I am training myself since a few months ago and I have started with my real account to trade in Forex.
I must say that the difference is enormous, although to practice in a DEMO account (with fictitious money) is important, because it allows to know a little the market, and in addition to test the different strategies that will be those that you will carry out in real account and it is supposed to make you earn money, but when beginning the things can be very different...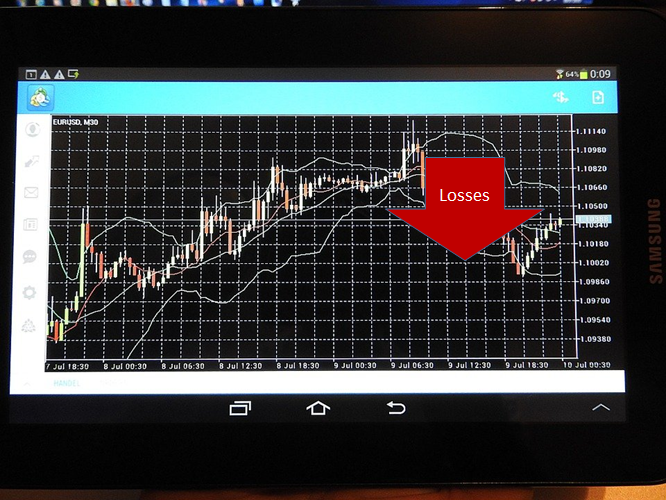 Edited imageSource
I can't say it's all been loss, luckily no, actually it's been more gains than losses, but one thing to learn, and after several days of good run, I must say I learned it, is to LOSE.
Yes, as you read, we must also learn to lose, because when we start working in this TRADING there are many factors that we do not control, regardless of having in mind all the aspects that are necessary to avoid losses, it may happen that we lose, and we should not get out of control because of that.
A few days after I started trading in the Forex market, days in which I can say that I was profitable, I felt pretty good, then I made some mistakes, coupled with market manipulation, which led me to lose part of what I had previously earned, and the feeling is not pleasant, not really. but I still feel good . And I say again, and I said it to myself that day, you don't always win, just as you won't always lose.
This is part of the learning process. I already know what mistakes I made, and I will try not to make the same mistakes again, although I know that just as I won, I will also lose. The important thing is that what I win is more than what I lose. Without a doubt I can say that trading is really something that can be very profitable, but it can also lead you to lose all the money easily and quickly.
I can also say that it is not an activity that everyone can do, because you have to be very meticulous, and we know that there are people who have difficulty taking things seriously, it is not a bet, it is something in which you have to take conscious decisions, it takes you to think how much you are willing to lose before making a transaction, this could be against what many expect from a business, which is only win, but knowing that a loss can occur is something that not everyone is prepared for... Anyway, I wanted to share this experience with you.
I would like to know what you think about it:
Would you enter a business where losing is in the cards?
Have you had any experience in trading?
How do you handle losses?



I authorize the use of this banner to everyone who wants to do it.