Hello and Namaste Everyone
These days when the crypto market is doing well and Bitcoin is reaching heights so it's fun spending some time in the market to see the movement. Yesterday Bitcoin made it another all-time high by cross 64k USD and now it seems like the next stop will touch 70k USD soon.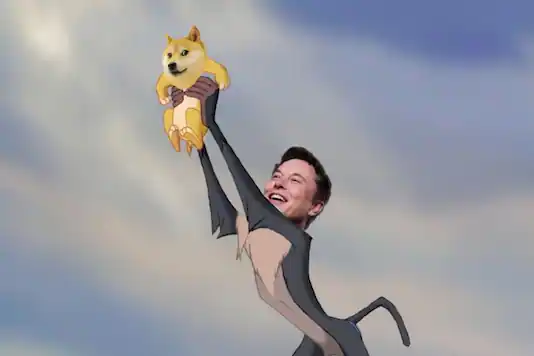 Today I am going to talk about Doge coin. I have noticed this coin in my early days of entry in crypto worlds and I knew it as a shit coin that has not strong project. In fact it was crated just for fun and it never expected to perform like the way it is showing these days.
Look at the chart below and you will notice that its price has gone up significantly in few days now its trading close to 14 cents. It was never expected with Doge but we cant deny the fact it has made its holder rich in few month. Obvoisuly who invited in this when it was so cheap and patience pay so good sometimes.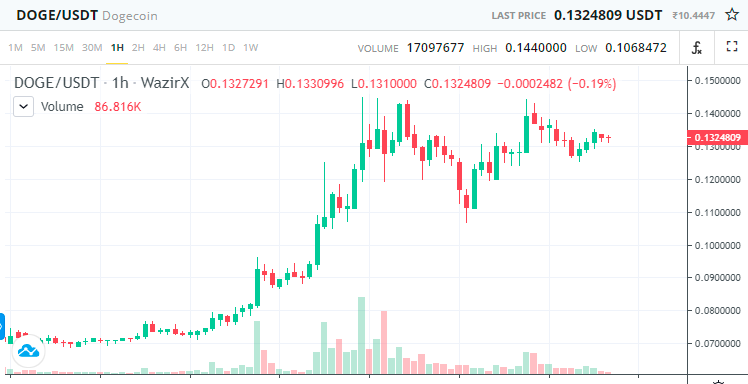 Elon Musk is definitely the reason behind this coin but not it at the price of Tron which known as backed by solid foundation. I don't have nay holding with but I think that I missed the train and now since its price is already so high so I don't want to enter this time because of FOMO.
In early January, each token was worth less than one cent. In late January, when both the GameStop and DogeCoin movements hit their stride, the value of DogeCoin shot up to 7.5 cents, well over a 10-magnification, before sliding down to 2.5 cents. The coin has spent the past few months in the three- to seven-cent range. On Sunday, its price began to rise, from around six cents, before it smashed the 10-cent milestone
Its difficult to predict its price in this bull run because almost every coin price is high. It may higher even more but if it drops quite a lot them I might think of buying it because I don't want to buy it at this price.
Whats your thoughts about it friends ?
thank you so much.
Have a great day.
Namaste!