In crypto space, you might be HODLing your coins or trading. Even when you are simply HODLing, from time to time, you are about to time your purchase or sell. You might use technical analysis or not, but if you know about probabilities, where is market heading, you can at least feel better and not get touched too much by your emotions, while you are doing a trade.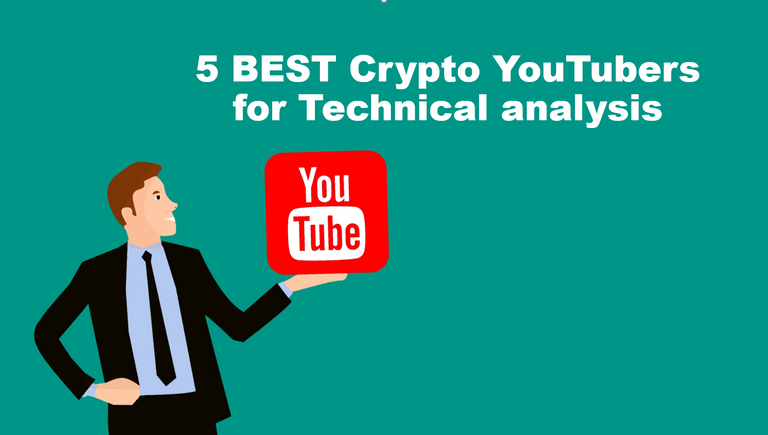 Today, I am giving you the list of 5 best YouTube channels, who take care of both technical analyses of long-term and mid-term, but also influencers who take care of the long-term vision and macro trends in cryptocurrencies. Those mentioned are often using a different kind of technical metrics. And you know why? After a long time in crypto, I found those long-term metrics, macro trends and data science models even more valuable than the day-to-day technical analysis.
1. DataDash
Nicholas Merten is the most famous and subscribed YouTuber in the crypto space with over 344k subscribers. He is doing technical analysis and crypto advice including analysis of various data science models for over a few years already. He has been very active even during the bear market when some YouTube channels shut-down their channels. DataDash YouTube channel is the start of every successful crypto guy and girl in the space.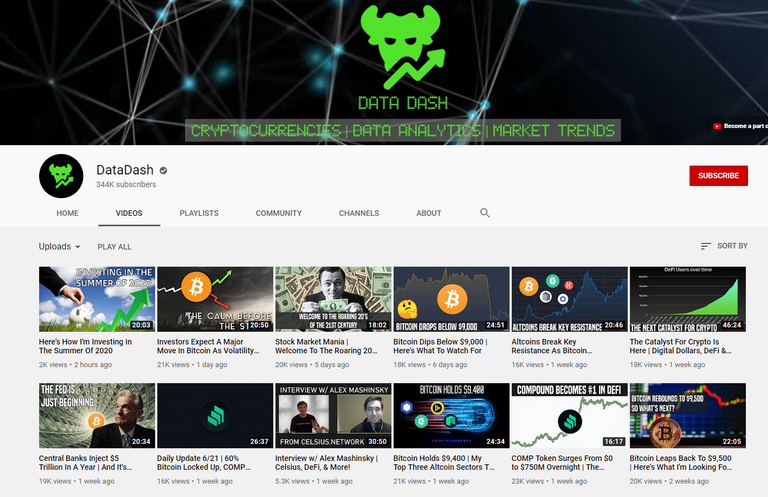 2. Into the Cryptoverse
Benjamin Cowen with his channel called Into the Cryptoverse is bringing superb information about long-term trends, data science models of all different kinds appliable to bitcoin, ethereum, ADA and some cryptocurrencies. His most famous idea is that the bitcoin cycles are not 4-years long, but they are prolonging. And he proves it in his videos. Besides crypto, he often talks about precious metals and the stock market as well. With only 21k subscribers, Benjamin is MUST SEE for everyone to get the overall outlook!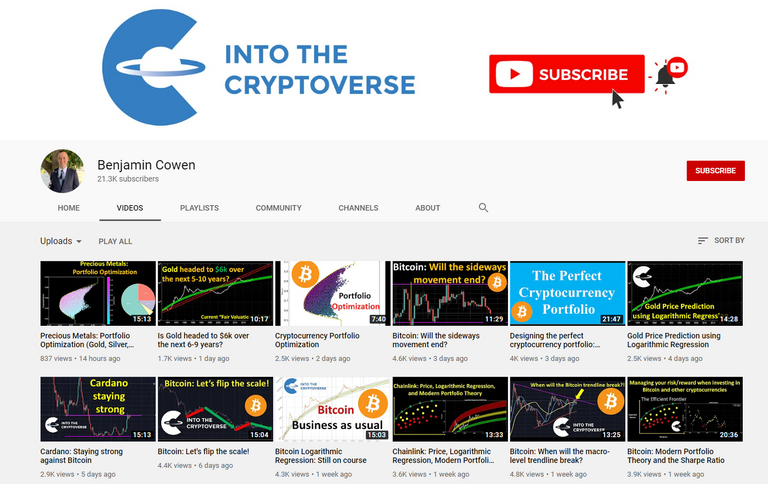 3. Bob Loukas
Bob Loukas and his YouTube channel are focused on the 4-year bitcoin cycle and macro trends. You should give a chance to at least a few of his videos to take an opportunity of his teaching. Very interesting!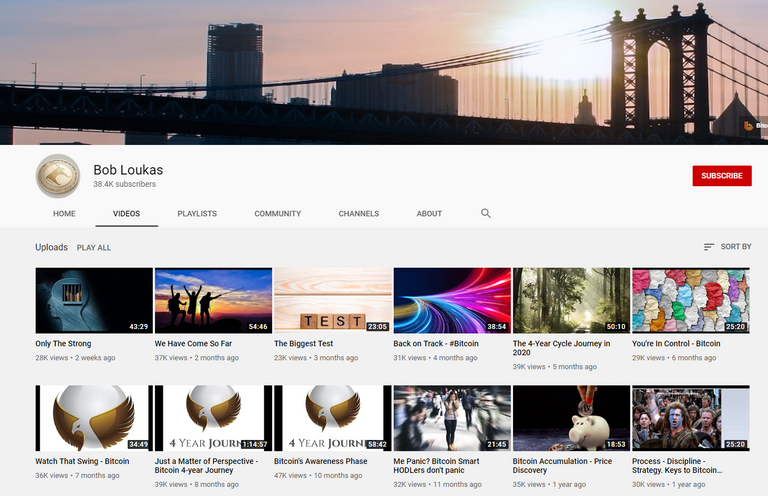 4. MMCrypto
MMCrypto YouTube channel is bringing various technical indicators and insights to the traditional technical analysis. You might dislike his catchy and enthusiastic approach, but it is still very worthwhile information Chris is bringing. And often he asks for a sight Davincij15, which is the guy who predicted a bright future to bitcoin in 2011 in some of his YouTube videos.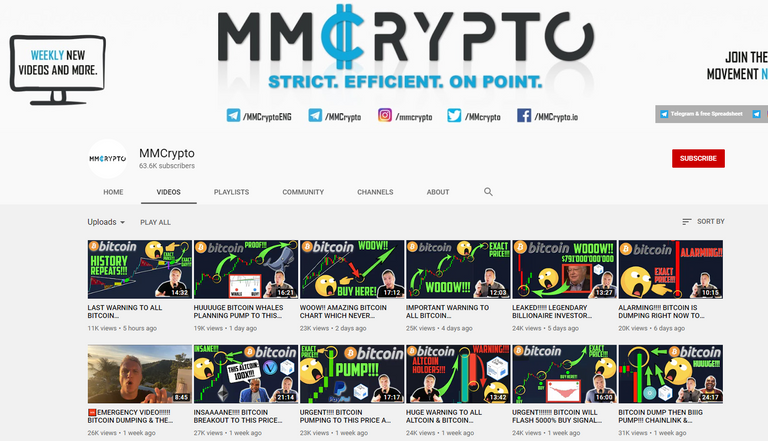 5. The Chart Guys
The Chart Guys are typical short-term and mid-term traders who bring classical technical analysis for both crypto and traditional assets.
They do what they do best and this is trading. You can find Trading lessons in their YouTube channel as well.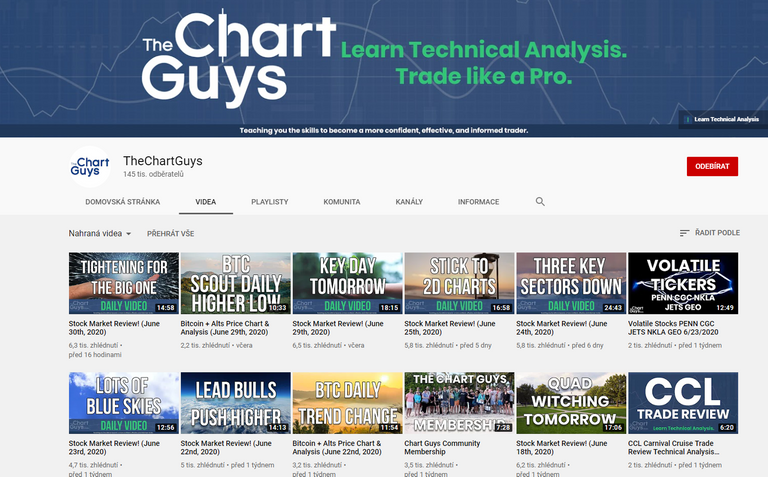 Conclusion
Technical analysis can help you in the short-term and mid-term trading opportunities. The data science models and long-term analysis are even better to understand, in what part of the overall cycle the crypto is. Both trading and HODLing are better in the bull market, in the bear market, you probably should stay away of market if you are not going to short it.
---
One extra link I will give you right now. Check out this guy Digitalik, who makes incredible work with his web https://digitalik.net/btc/dashboard , where he store and update all possible important data science models including of course Stock-To-Flow ration.
---
Photo: Pixabay, screens: YouTube
---
20%+5% of the rewards from this post go to @ph-fund to support Project Hope Venezuela, which is an initiative created to grow. For more info click the logo of Project Hope: