Hello, Happy new month. It's so exciting to be alive to see the second half of 2020. Let's keep hope alive as we march towards reaching the end of the year. Sometime ago, I had been discussing techniques that would help an entrepreneur to raise funds for his business. Some of the techniques covered so far include bootstrapping, bartering, the TTP Code, borrowing and crowdfunding. Today, I'll be looking at funding by "Venture Capital"
I know some of us would have been conversant with these term, however, I try to use the lay man's wordings to explain these economic and business jargon. According to Investopedia, a venture capitalist (VC) is a private equity investor that provides capital to a company or companies that exhibit high growth potential in exchange for an equity stake.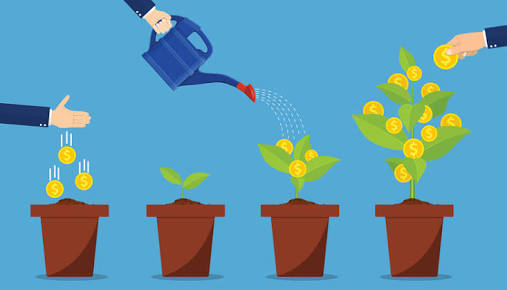 Image source
---
In a more simpler term, Venture Capital is an investment made by a private individual or institution to help a new business to thrive with the expectation to own a share in the business. The "Venture Capitalists", who invest in the business is always in search for relatively new, high growth companies or startups that have a potential to grow and develop into highly profitable ventures.
Venture capital funding is required for business expanding and not a startup. Venture capitalists are willing to risk investing in such companies because they can earn a massive return on their investments having proven that the firm can break-even.
Venture Capitalists do not Experiment
A venture capitalist is already a businessman in himself who is using his funds to collaborate with idea owners. The ideas must be visibly proven to be working before the venture capitalist invests. Their asset is their money and they do not joke with it.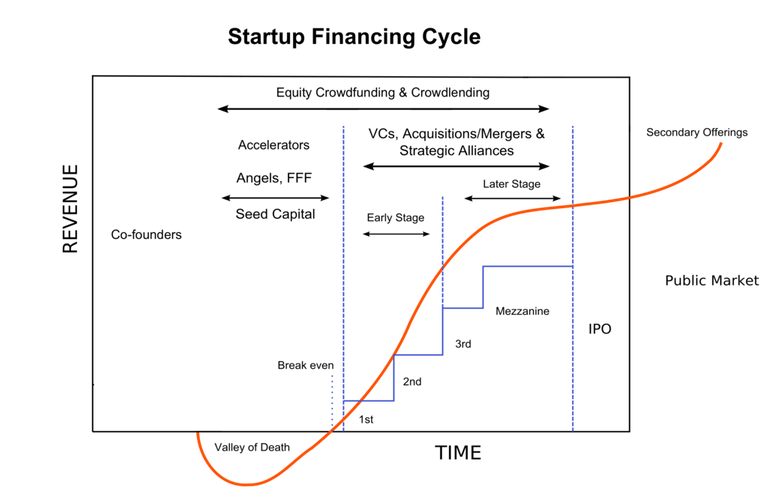 Image source
---
From the financial diagram above, it is clearly shown that starting a business from the scratch requires a seed funding and this may probably be from the entrepreneur's savings, family members or angel investor. When the business is able to survive through the "valley of death" and can break-even, then is the right time to seek venture capital financing.
Venture capitalists are professionals that have a keen eye for seeking out businesses with great prospects. The venture capitalist is all out for his profit. Once this is achieved, they then pull out and seek other investments. The loyalty of a venture capitals is till they have recovered their capital and profits.
Summarily, I would say that you must complete the following before going for a venture capitalist:
Do your homework and ensure your business break-evens.
Build your asset base lest the Venture capitalists siphons your profit and takes over the business.
Reduce capital liquidity in your business.
Make gradual expansion of business scope.
---
I would be glad to share thoughts with you on this subject. Let's maximize the comments section of this blog post.
How can an entrepreneur maximize the funding term with a venture capitalist?