Cryptocurrencies are now a part of our lives. Particularly Bitcoin that left its mark towards the end of 2017, has been popular again in recent months. There had been a moderate atmosphere in the cryptocurrency market until Coinbase CEO Warns of 'Rushed' Wallet Regulation. I agree with him that this situation would affect the emerging of cryptocurrencies.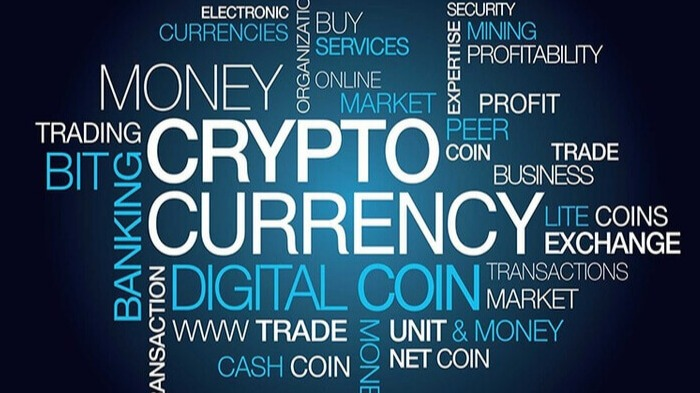 Source
What Are The Advantages of Cryptocurrency?
Speed, time savings. It saves us time as transferring or receiving cryptocurrency is done in seconds. It eliminates the waste of time in traditional payment systems.

Cost savings. Cryptocurrency transfers are free for now.

No working day restrictions. We can transfer from anywhere in the world 24/7. Considering the number of internet users in the world, the amount of these transactions may be higher than the financial markets.

It is safe. Since the cryptocurrency transfer is a sending or receiving transaction, there is no copying problem in payment transactions such as credit cards to the other party. Since it is digital, there is no risk of carrying.

They can use it as an investment tool. If we closely follow the price ups and downs, we can make high profits from buy-sell transactions.
Is There Any Risk of Cryptocurrencies?
Since cryptocurrencies are not fully accepted all over the world and are not legally based, they carry a risk. Although some companies and countries have accepted the existence of cryptocurrencies, others have gone so far as to ban.

Both countries' cryptocurrency control and control request, regulation (*) work and money problem, low transaction volume of cryptocurrencies and speculation cause abnormal volatility in crypto currency prices. Therefore, there are risks such as the investors losing their assets significantly in one day and not being able to make a sound investment decision.

Since there is no central bank / government behind cryptocurrencies and there is no legal basis, it is very difficult for us to make a claim in a legal event.

Online digital wallets are at risk of being stolen or hacked.
The Use of Cryptocurrencies in the World
According to the Coinmarketcap.com site, there are 3818 cryptocurrencies traded in the world as of today and its value is $580.41B. Bitcoin leads the use of crypto money in the world with a rate of approximately 60%. Most of these 3818 cryptocurrencies have no value other than the cryptocurrency exchange. If we look at the news here, it is stated that one of every three cryptocurrencies cannot be spent. Since the purpose of cryptocurrency usage in the world is predominantly based on speculation, its purchases and sales are made according to future price expectations.
Due to their high liquid value, the shopping use of cryptocurrencies in the world is increasing day by day. Some companies have started accepting payments as cryptocurrencies. We can give examples of these sites that provide E-Commerce, online games, travel, services such as Microsoft, Twitch, Starbucks, Subway, Amazon. In my country, I can say that some companies from software to publishing industry accept Bitcoin, but they r not popular.
Today, the countries that officially accept cryptocurrencies and where cryptocurrencies are used the most; USA, Russia, UK, Estonia, Denmark, Finland, Sweden, Japan, South Korea, Netherlands, Australia and Canada.
Regulation: All kinds of regulatory measures taken by the state to ensure the stability of the country's economy and to eliminate the imbalances that arise in the markets.