---
🐍¿What is ACADEMIA LIBERTAD?
---
I hope you know this already, but M4L is not an isolated project, we are also @hashkings cofounders and we have a "mother" brand called ACADEMIA LIBERTAD . It is basically a YouTube channel and a community focused on cryptocurrencies and blockchain gaming, in addition to creating projects and we are not just sharing information like other YouTube channels.
After a year and a rather slow start, we find between 500 to 1200 daily views (and growing), a discord with almost 700 people and more than 1,300 subs. In addition, we are PIONEERS in this niche YouTube channel in Spanish language, and we have a potential without competence.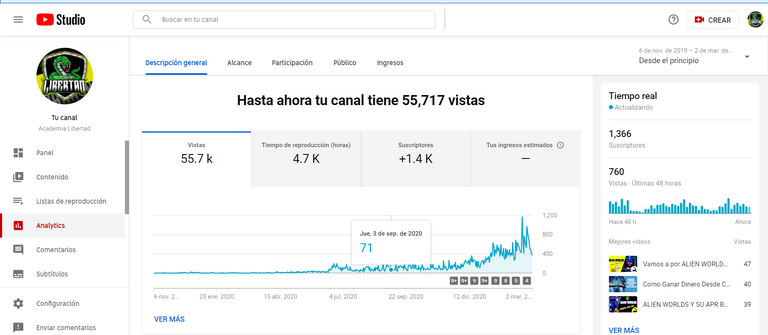 ---
¿OK, SO WHAT DO YOU MEAN?
---
Well, we just qualified and got approved for the youtube partner program, this means that the @al-gaming videos are currently producing an income.
So I thought of the great idea and after thinking about it, committing all the profits monthly (or whenever the minimum is reached) to use the profits (after taxes) of ALL the videos that are about MUSICFORLIFE to buy VIBES and burn them.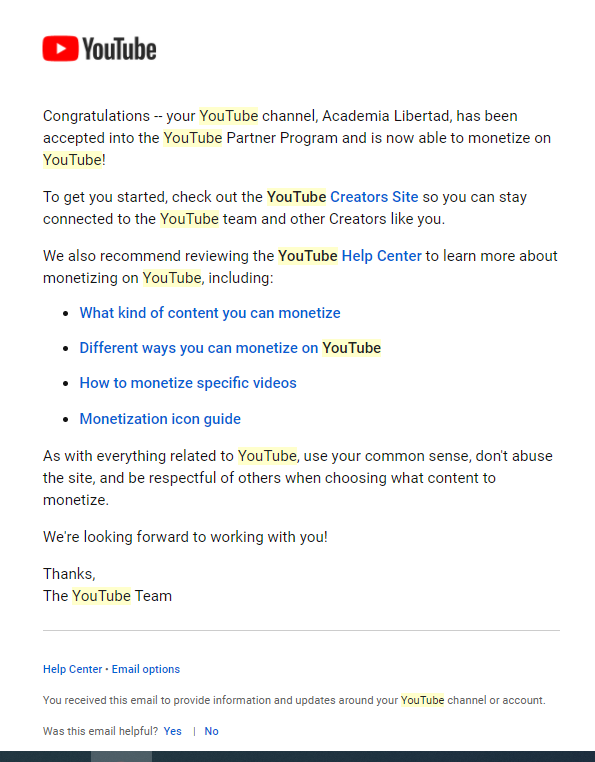 ---
A BIG POTENTIAL 🌕
---
Well, I am among the first users to think that a hive project must have ways of attracting or generating capital in a way analogous to the capitalization of HIVE, or else we would be very dependent on the HIVE economy.
The scalability of this income is as great as the youtube community allows us, also that unlike HIVE, youtube videos are passive income forever (unless they are demonetized), as I understand each 1000 visits generate a range of between ($ 8- $30) depending on the ads, type of videos and different factors. This can escalate tremendously as the channel continues to grow and organically benefit VIBES 'economy, we currently have a new ASUS laptop and are putting together a decent new SET UP for videos. (thats why the fall in the views chart, we havent uploaded videos since 5 days ago because the new set up building)
As soon as we complete the minimum of ads revenue I will make a report with the first VIBES purchase-burn with this new source of income :)
---
SOCIAL MEDIA 🎶
---