---
From the M4L team, we believe that the greatest success is neither the sale of miners, nor the money we manage to raise, the true success is in the community and its potential.
Since the announcement of tribe and its initiation 3 months ago in the peakd community, with the constant support of @risingstargame and the most recent of @spinvest, we managed to create this space to reward the passion that we all carry within for such beautiful art called music. .
---
COMMUNITY
---
First so far, I have to say that I am pleasantly surprised at this milestone. M4L manages to have more than 80% of the circulating supply of VIBES staked by and for the community. The surprising thing is that we made an airdrop of 40% of the supply (40k vibes), we greatly appreciate all those who have participated believing in the project, and to all the others who sold also thank you for selling us good and cheap VIBES.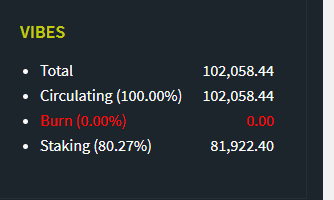 Why buy / stake VIBES?
There are currently several reasons why you should buy VIBES:
VIBES is the heart of the entire M4L project, it is a very scarce asset with inflation that will be constantly falling. (21% every 2 and a half months)

Any product / service / app that we develop will use VIBES as the main operating method (we are currently working on a library connected to a radio with original artists that can receive TIPS and researching on music NFTs)

Alliances, M4L is not an isolated project at all, it is created under the brand name Academia Libertad. Who we are also cofounders of @hashkings and we have a presence on youtube with an invaluable reputation and more than 50k accumulated visits. (There could be proposals such as allocating all the proceeds of the videos on YouTube about musicforlife to buy VIBES and burn them)

Alliances with @spinvest and @risingstargame, besides that in M4L we love to create new friendships, surely you will see us announcing alliances very frequently.

Every day it will be more difficult and more expensive to get a large number of VIBES. The system is designed with 8 DECIMALS, if everything goes according to plan, people will start trading decimals of VIBES at high prices. Right now you can get 1 whole VIBE at less than 1 HIVE

If you are an investor, you will love VIBE because our high liquidity, you can power down ALL your vibes in just 7 days. (NOT 13 WEEKS LIKE HIVE)

Linear curation rewards, we are testing the settings to leave the rewards at (50/5), so if your upvote has a value of 1 VIBES, you will receive 0.5 VIBES as reward.

We are still waiting for the guys from hive-engine to let us set the post reward 100% LIQUID.

And the last reason, based in the other ones is.. ¿WHY NOT?
---
As always, early adopters and strong hands will be the most rewarded users. Currently there are less than 20k liquid VIBES in the ecosystem. Approximately 1000 VIBES will be created each day, so we sincerely doubt that the price of $ 0.07 is going to last long.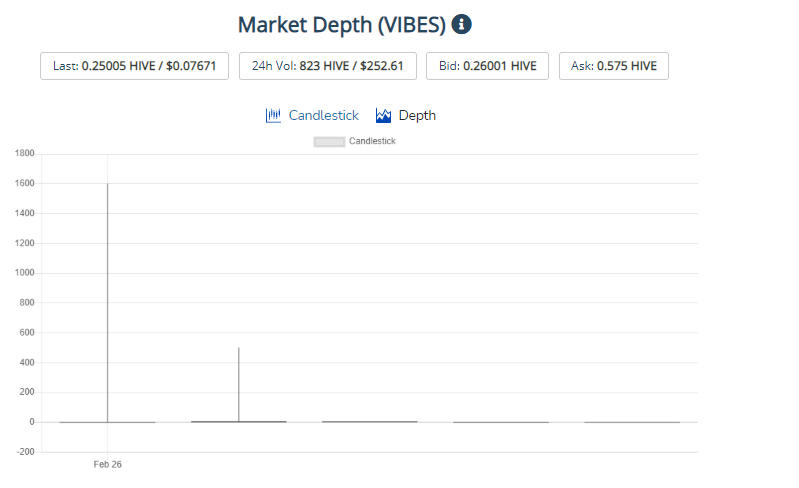 YEP, someone bought decimals of VIBES at 1800 HIVE PER VIBES
---
good vibes always
---
SOCIAL MEDIA 🎶
---