With a quantity of 2 members in my band I am already halfway there, recently the highest level missions have paid me miseries, I don't understand the reason but even so I will keep trying to get the third and fourth member of my band.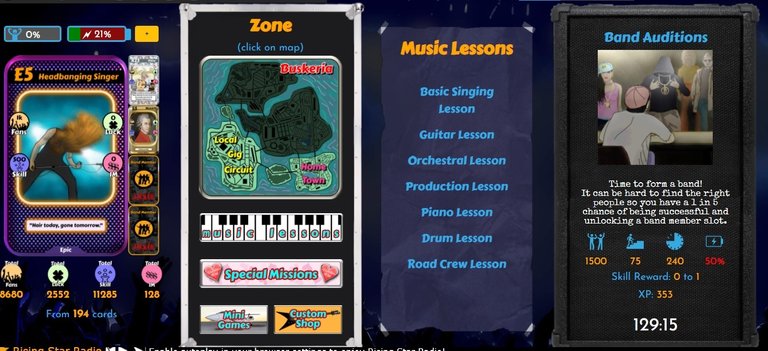 I also clarify that I go down more than 20 positions in and stay behind the first 100, this does not worry me because I must get the 4 members and advance to the next city.

Algo que me motivo a seguir es que mi banda tiene un buen sonido y espero que puedo meter algún instrumento mas y tener algo decente.