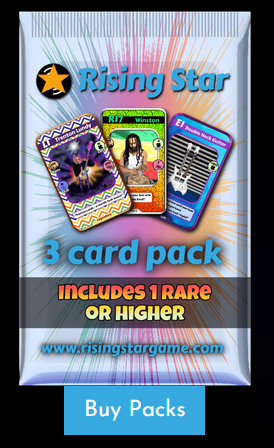 Opening 12 Pack of Cards and is Results
I was too eager to wait and had additional Hive left to purchase enough to reach 100k Starbits and decided to make that leap and just buy the remainder today. That way now I can open 12 packs of cards and have a decent boost in ranking, I hope!
Pack 1

Pack 2

Pack 3

Pack 4

Pack 5

Pack 6

Pack 7

Pack 8

Pack 9

Pack 10

Pack 11

Pack 12

From the results a was a little disappointed in that I was not able to obtain a special promotion card to participate in the current special mission. I also did not get more than 1 epic and that epic was just instrument. Although I get +200 luck points just from that 1 epic instrument I prefer to have more musicians. Even with the musicians I had they were multiples rather than much of any new cards. I still want to purchase more boosters so for now I am saving my next 100k Starbits for that.
My Stats and Card Collection Updates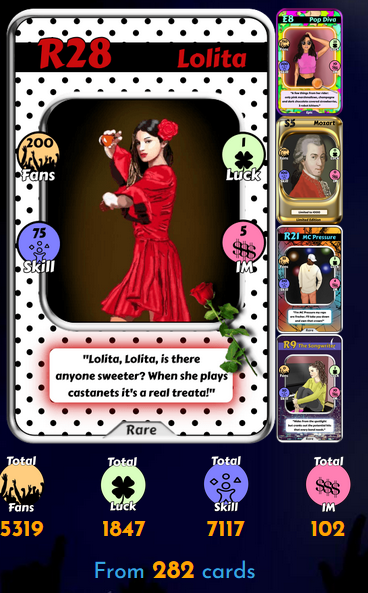 Adding literally 36 cards to the set and doing a couple of trades I am able to boost my stats a bit. Yet here is the sad part to all this. Even with 12 packs I was unable to obtain promotion card to participate in this valentine event and the new cards only boosted my ranking up a few spots.

Not ideally what I expected for spending 100k Starbits and now I have to expect less out of the Starbits I invest in since many of the top 100 players have a decent collection of cards. So in order for me to really move up in ranking I will likely have to invest a lot more.
Thanks for reading and hope everyone become a rising star!!!
If you have not started playing Rising Stars please try it out. Link in pictures below and the game is FREE once you create an Hive account.