Rank 75th with 0.04 swap.hive daily rewards
Only a week ago I was earning a modest 0.02 swap.hive daily but since the investment I made into Rising Stars I have double my daily rewards earned. On top of that I am stacking Starbits at a rate for myself never seen before. I can only imagine top players gaining even more Starbits on a daily basis.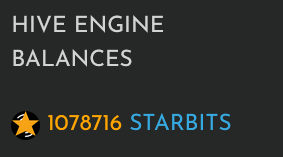 Clocking in to almost 1.08 million and the past 80k is just the past week. Things are just getting better when you invest more into the game, esp. with the 1 million Starbits card that allows you to earn 10k daily. I do plan to give it one more try come next day or two to purchase 12 packs to try to get the limited edition special mission card/s.
My Stats and Card Collection Updates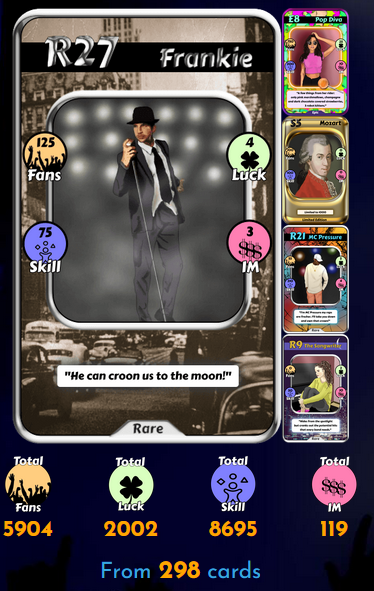 Slight increase in skill points but besides that all other stats remain the same. I am likely going to be able to boost my stats in the next couple of days so look forward to saving my first 100k Starbits to purchase more cards. Very soon I hope to gain further ranking with the additional cards.
Thanks for reading and hope everyone become a rising star!!!
If you have not started playing Rising Stars please try it out. Link in pictures below and the game is FREE once you create an Hive account.