82th in ranking
Been playing missions and trying to use up all the pizzas daily but have been unsuccessful in being consistent. The timing of when I finish a mission and the time the pizzas are available I can not get them to align. I am only dragging my chances down to increase my total mission minutes.

On a positive note I am at level 107 with over 10k Starbits now saved. It would be ideal for now that I continue saving Starbits and see how long it takes for me to earn another 100k Starbits. By then hopefully I would have decided whether to get another 10 packs sale or not.
My Stats and Card Collection Updates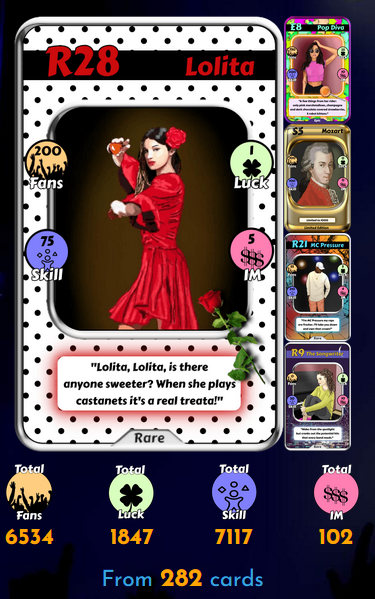 No cards added and stats closely remain the same as of yesterday. Again the only real improvement is my gain in xp and earning Starbits. Hopefully this will all benefit me in the future down the road.
Thanks for reading and hope everyone become a rising star!!!
If you have not started playing Rising Stars please try it out. Link in pictures below and the game is FREE once you create an Hive account.