Rank 79th, big fall
I have not remember the last time I drop this much in ranking in one day. Not sure why that is the case besides that many more players are now actively playing and investing a lot into the game. I am not as concern in previous days since I now have a decent amount invested in the game, however surprise that within a day I would fall behind this much.
My Stats and Card Collection Updates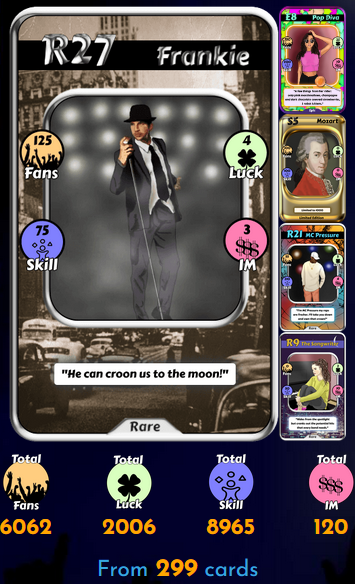 There is little gain in stats today and I leaned away a card for the time being to be back under 300. This also reminds me that I am borrowing some cards too lol. I need to continue adding into my collection to make sure I keep growing as again my ranking was a bit of a surprise.
On more of a positive note I have now reached over level 130.

I am hot on getting further in leveling asap to hopefully open up new and bigger missions for earning more Starbits. We shall see how this goes....
Thanks for reading and hope everyone become a rising star!!!
If you have not started playing Rising Stars please try it out. Link in pictures below and the game is FREE once you create an Hive account.