Hello all Music Lovers....
Rising Stars.....
Start as a lowly busker and work your way up to a global mega star!
Unlock the level 81, only 3861 more XP required to unlock the level 82😁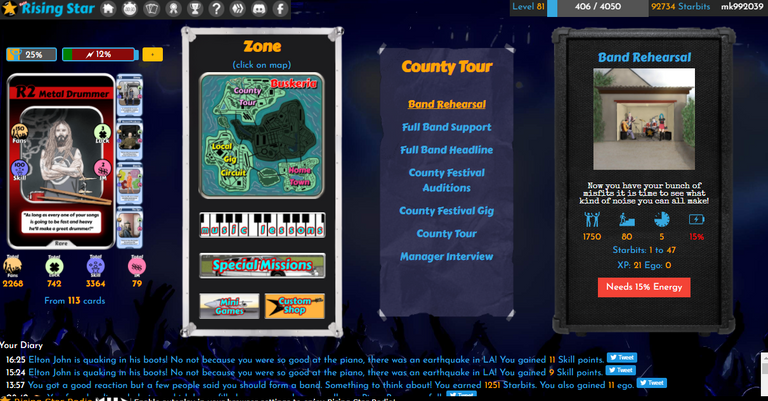 ---
I love the game and making my position in the game slowly but steadily.
Unlocked the level 80 and now heading for level 81. The ego meter is at 25%, which is higher then the normal because of the more then 700 temporary fans.
Do you know the significant of the LUCK?
The Luck increase the chance to get a random price.
You can find the random price on main page.

How to increase the Luck?
The luck can be temporary or permanent. The Leaf Cloves from mission add the temporary luck. The cards (Instruments) provide the permanent luck.
Luck increases the chance of drunks from mission and also increase the maximum skill earned from lessons.
---
If you are not playing the game and wanna earn starbits token then you can use my referral link
---
Thanks for stopping by...
---