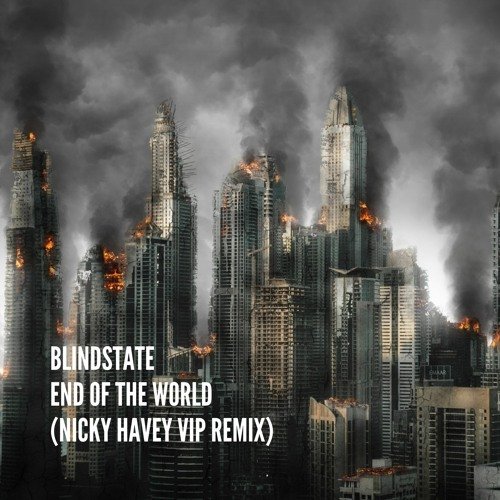 Well it seemed appropriate to share this one given the sorry state of affairs we find ourselves in with this pandemic. In the UK, we're already in the "toughest" lockdown restrictions but there's talks of making things even more restrictive as our cases and covid related deaths soar. It really does feel like the end of the world at times but in times of tribulation is when the greatest creativity comes about!
For me, it usually comes out in the form of drum and bass music, although if you have been following me this year, you'd have seen a new Trance music release on the 1st January 2021 but thought I'd get back to DnB with this free download I shared a couple of months ago (click the down arrow to get your copy):
https://soundcloud.com/nickyhavey/blindstate-end-of-the-world-nicky-havey-vip-remix-free-download
The track itself is a remix of an artist's tune called "Blindstate" who I met on an old label from many years back. He got in touch recently but I'm limiting my online time in 2021 and after stepping back or completing a few projects at the end of 2020, I'm going to be focusing on offline matters with the occasional post here once or twice per week (probably at weekends).
I heard there's a new radio show hosted by @d-vine and @tygertyger called @one.tribe.radio which is on MSP waves every Saturday. It looks to be a sweet upgrade from Spotlight on the Artist that used to be on but I need to catch up to the latest debut show! I'll be on there in a couple of weeks time to present my latest release so should be good fun!
Despite all the lockdown restrictions, we are at least allowed to meet up with 1 other person and this weekend, I hiked with my brother yesterday for 7.5 miles and my friend today for 12.7 miles so it's time to just chill and brace myself for the new working week ahead!
Take care everyone, hope you had a good week and enjoy the tune!
Nicky