Image Source
I knew that MusicForLife were working on bringing their own version of DeFi ever since I first heard of the project at the end of February but wasn't expecting to see an announcement last night before I went to bed that the VFTLab was up and running! So before I went to bed, I had a quick play around and damn, they've made it so easy to use, top work everyone involved! I did discover a couple of bugs that I've let the developers know but other than that, it's a couple of clicks and job done!
---
VFT Lab
This is where you can deposit tokens such as HIVE, LEO, DEC, STARBITS, VIBES and VFTs themselves and they will earn VFT tokens each day.
For those who are in to the crypto lingo, this is essentially "NFT Farming" but developed fully on the Hive network. NFTs are Non-Fungible Tokens where anyone can create a unique token that has a limited number of them e.g. artists making limited edition artwork. You can then use these VFT tokens to buy those NFTs should you so wish on their store which links to a popular NFT Market called WAX.
With that in mind, here's what you will need to get yourself set up with VFT Lab. I'm not going to go in to the full step-by-step as that is described really nicely here by @al-gaming but wanted to share how easy it was to get started.
---
What You Will Need
Wax Account
Hive Account - I assume you already have one of these!
HIVE, VIBES, LEO, DEC or STARBITS
Hive Keychain
Wax Wallet
Get yourself set up with a wax wallet in a couple of easy clicks by going to AtomicHub here - click "log in" in the top right, then select "Wax Cloud Wallet". From there, you select on "create wallet" and then you select your preferred method and that's it!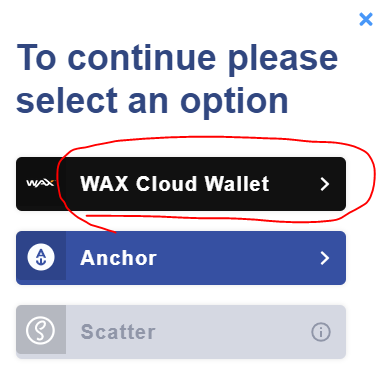 Once you've created your Wax wallet, your wallet name will be given. Open up VFTLab, in the top right where it says WAX, click that, copy-paste your WAX Wallet in and you should be linked (although I don't know how you know if it's linked or not at this stage - the devs are looking in to it).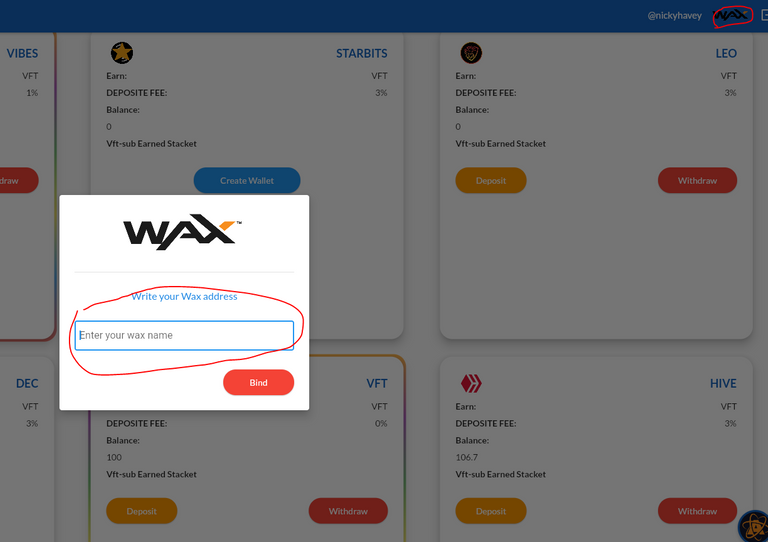 ---
Hive Keychain
This is a Brave browser extension that you can use to put your Hive keys in for easy access to any site that's powered by Hive. You will need this to log in to VFT Lab and you can download the extension here.
Word of warning, I reported this bug yesterday but when you log in for the first time to VFT lab, do not click on the button shown below as some of the deposit features won't work. They are looking in to it.

---
Depositing Tokens
Once you're set up, you can then start depositing the tokens you want! Click "create" wallet and you will then have the option to deposit or withdraw: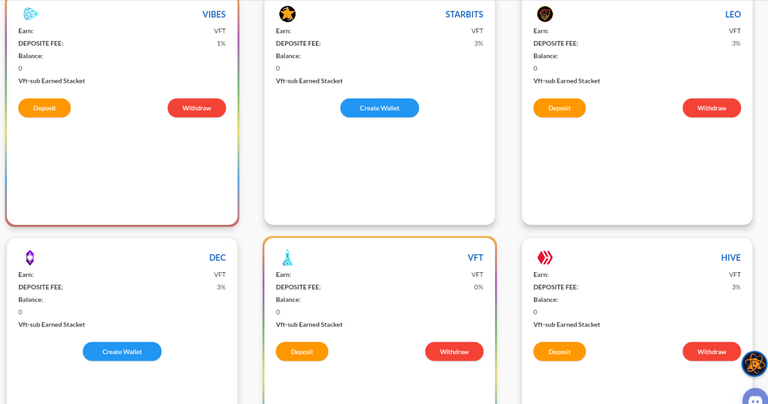 Click "deposit" and you then type in the amount of that token you want to deposit (assuming you have enough in your wallet) and the rest is taken care of! It's so easy, you don't need to remember the memo. I have deposited HIVE from my Hive wallet and VIBES from my Hive-engine wallet in a couple of clicks.
---
VFT
Each day at midnight UTC, you will receive VFT tokens that you can use to buy some artwork in the store if you wanted. I haven't tried this yet but I'm looking forward to making my own VFTs with my music and trying them out. Really excited about this and there's a new Interface coming too - keep an eye out for the announcements from @al-gaming about the developments!
Has anyone tried the VFTLab yet?
Let me know
Nicky
---
Posted via MusicForLife.io